https://gymnearme.net.au/backend/profiles/get_profiles?gym_id=4642&include_types=1&include_classes=1&include_features=1&include_social=1&include_memberships=1&include_offers=1&include_hours=1&include_reviews=1&include_google_place=1&include_average_review=1&return_url=1
Classes
HIIT

Yoga

Pilates

Zumba

Dance

Spin

Boxing

Martial Arts
Opening Hours
Mon: 05:30 - 00:00
Tue: 05:30 - 00:00
Wed: 05:30 - 00:00
Thu: 05:30 - 00:00
Fri: 05:30 - 00:00
Sat: 07:00 - 12:00
Sun: Closed
Membership Plans Available at BFT Prahran
For $120 every two weeks, you can get a 10 visit pass to BFT Prahran, which allows you to attend 10 classes.
| Plan | Description | Price |
| --- | --- | --- |
| No Limits (2) | | $120 - fortnightly |
| 10 VISIT PASS | | $300 - fortnightly |
About BFT Prahran
Looking for a Group Fitness Class in Prahran? Look no further than Body Fit Training Prahran. A Functional group training studio offering a huge variety of 50-min high-performance programs, scientifically proven to give better, consistent, and long-term results. Whether you want to lose fat, gain lean muscle, or increase your strength, our accredited coaches will help you achieve your goal! With digital displays across the studio and state of the art heart rate technology systems, any level of experience is supported. BFT Prahran is your go-to gym! Come and experience the difference.
See what makes BFT Prahran the Best Gym in Town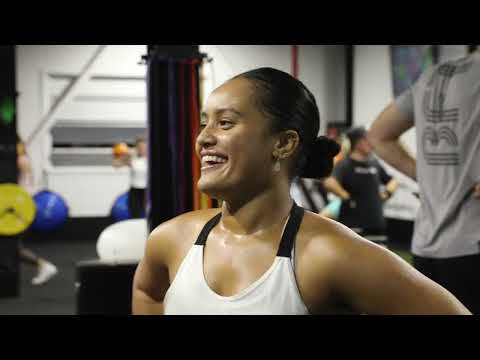 Experience the energy and community at BFT Prahran.
See our certified trainers in action and get a feel for the energy and community at our gym. Watch now and come experience the difference at Prahran.
Get a feel for the lively and supportive atmosphere that sets BFT Prahran apart from other gyms in Prahran
See firsthand the dedication and passion of our certified trainers as they guide and inspire members to reach their fitness goals.
Map
Enquire and view gym prices at BFT Prahran. No obligation to join.
Customer Reviews
BodyFit Prahran is an exceptional gym that offers a variety of classes and personal training options to suit all fitness levels. Customers love the friendly and knowledgeable trainers, who take the time to motivate and ensure correct form. The facilities are top-notch, with clean bathrooms and sauna, and the gym is conveniently located on Chapel Street. Customers also appreciate the warm and welcoming atmosphere, with a great community vibe and supportive trainers. They also love the attention to detail and the variety of classes, which never get boring. The trainers are also great at catering to all fitness levels, and they are always encouraging and motivating. Customers also love the infra-red sauna and the fact that the trainers are always on hand to offer corrections and advice. All in all, customers are highly satisfied with their experience at BodyFit Prahran and would highly recommend it to anyone looking to get fit.
I've experienced numerous group fitness classes and can say without a doubt BFT Prahran is the most enjoyable, welcoming, and community-driven one so far. All of the trainers remember my name and greet me as I enter. I receive feedback on my technique and learn something new each session. I'm inspired by other members and pushed outside of my comfort zone. Kudos to the team and to the BFT Prahran community.
Julian
Bodyfit Prahran is such a beautiful community, the coaches and owners are all so welcoming, supportive and understanding. I would highly recommend for any fitness level and for people new to an area who are looking for somewhere to feel welcomed and meet some like minded people. They will look after you and you'll feel guided while learning correct form and having fun. 10/10 service and community.
Aphrodite Lyras
Well what can I say that hasn't already been said. This is a amazing, warm, friendly, knowledgeable gym that is a perfect spot for anyone looking at reaching their fitness goals. Greeted by smiles every session and made to feel part of a team and family. Head on down, you won't be disappointed
Jordan Alves