https://gymnearme.net.au/backend/profiles/get_profiles?gym_id=4649&include_types=1&include_classes=1&include_features=1&include_social=1&include_memberships=1&include_offers=1&include_hours=1&include_reviews=1&include_google_place=1&include_average_review=1&return_url=1
Opening Hours
Mon: 05:00 - 19:30
Tue: 05:00 - 19:30
Wed: 05:00 - 19:30
Thu: 05:00 - 19:30
Fri: 05:00 - 19:30
Sat: 00:00 - 10:00
Sun: Closed
Membership Plans Available at Body Fit Training Ringwood
For $108 per fortnight, you can get a 10 Visit Pass at BFT Ringwood, which allows you to attend 10 classes without any limits or contracts.
| Plan | Description | Price |
| --- | --- | --- |
| No Limits (2) | | $108 - fortnightly |
| 10 VISIT PASS | | $200 - fortnightly |
About Body Fit Training Ringwood
At Body Fit Training, we use science and technology to drive positive outcomes – at all fitness levels. We've incorporated scientifically proven training techniques aimed at reducing fat and creating lean muscle into a variety of 50 minute training sessions that are overseen by highly accredited coaches in a dynamic group environment.
High levels of visual content showcasing our programs are shown on multiple digital displays throughout the studio and allow our coaches to spend more time concentrating on our members!
See what makes Body Fit Training Ringwood the Best Gym in Town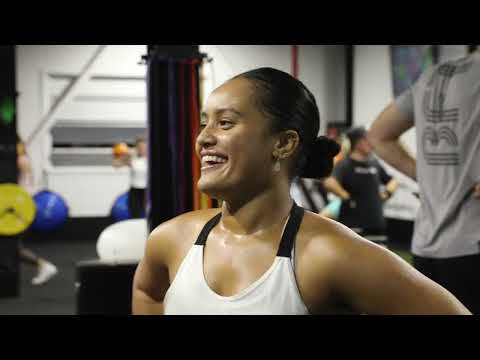 Experience the energy and community at Body Fit Training Ringwood.
See our certified trainers in action and get a feel for the energy and community at our gym. Watch now and come experience the difference at Ringwood.
Get a feel for the lively and supportive atmosphere that sets Body Fit Training Ringwood apart from other gyms in Ringwood
See firsthand the dedication and passion of our certified trainers as they guide and inspire members to reach their fitness goals.
Map
Enquire and view gym prices at Body Fit Training Ringwood. No obligation to join.
Customer Reviews
BFT Ringwood is a fantastic gym that offers a wide range of classes and personal training options. Customers love the friendly and engaged trainers, the great facilities and equipment, and the professional and inclusive atmosphere. The gym is spacious and well-equipped, with plenty of on-street parking and direct access to both Ringwood and Heatherdale station. The trainers are motivating, supportive and well-rounded, and they are able to assist as needed. They provide a holistic and engaging workout each time, and they are always pushing customers to reach their physical limits.
The gym also has great COVID safety measures in place, such as freshly washed cloths at the beginning of each session and multiple bottles of disinfectant spray located at each station. Customers also appreciate the friendly and relaxed environment, and the supportive family-like atmosphere. They love the variety of workouts and the fact that the trainers take the time to understand their goals and help them achieve the best results possible.
Overall, customers highly recommend BFT Ringwood for anyone looking to get fit, as it is a great place to train with a caring and supportive team. The trainers are knowledgeable and passionate, and they make sure that everyone is using the correct technique. With its great facilities, motivating atmosphere and professional trainers, BFT Ringwood is the perfect place to start your fitness journey.
Fantastic environment to train for ppl of all shapes, sizes and age. I signed up to a trial and from the very beginning the team here were welcoming to a newbie. I like the structure of how the workouts are planned. Very easy to follow on the screens, and in addition they have really helpful trainers guiding and pushing you along. It's the perfect combo. I'll definitely be returning to BFT Ringwood. I walk out energised full of endorphins.
Mervyn Tan
If you are looking for a fun loving place to work out where the team push you to your limits - look no further! The team at BFT Ringwood are such a delight to train with and provide such a safe and wonderful place to work on your fitness journey. They always know how and when to push you and make every session enjoyable. 10/10 I highly recommend. I look forward to all of my sessions (even when I know it's going to be a challenging one!)
Brooke Johnson
Aaron and the team and BFT Ringwood are fantastic! The atmosphere is always so positive. I always look forward to each sessions as they are challenging and always so much fun. The gym space is fantastic! It has everything you need. Highly recommend for anyone looking for a place to get fit, caring and supportive team and have fun!
Anneliese Butterworth
Extremely positive experience at Body Fit Ringwood! Aaron and the team have created a great atmosphere that is both challenging and fun, are highly attentive the moment your technique drops and are incredibly welcoming. The studio is huge, plenty of parking available and always clean. I'd recommend to anyone looking to get fit.
Maggie Jou
BFT Ringwood is fantastic. Supportive and highly knowledgeable trainers who genuinely care about your progress. Professional but also caring. I've been a member of more gyms than I can count but am finally seeing genuine improvements to my strength and body composition. I have committed to this one for the long term.
Christine Wagner