https://gymnearme.net.au/backend/profiles/get_profiles?gym_id=4651&include_types=1&include_classes=1&include_features=1&include_social=1&include_memberships=1&include_offers=1&include_hours=1&include_reviews=1&include_google_place=1&include_average_review=1&return_url=1
Classes
Circuit

HIIT

Yoga

Pilates

Zumba

Dance

Spin

Boxing

Martial Arts

Group Classes
Opening Hours
Mon: 00:00 - 00:00
Tue: 00:00 - 00:00
Wed: 00:00 - 00:00
Thu: 00:00 - 00:00
Fri: 00:00 - 00:00
Sat: 00:00 - 09:00
Sun: Closed
Membership Plans Available at BFT Riverstone
The BFT Riverstone No Limits plan is a weekly subscription of $59 that gives you access to 10 classes.
| Plan | Description | Price |
| --- | --- | --- |
| No Limits (1) | | $59 - weekly |
| 10 VISIT PASS | | $250 - weekly |
About BFT Riverstone
At BFT, we use science and technology to drive positive outcomes – at all fitness levels. We've incorporated scientifically proven training techniques aimed at reducing fat and creating lean muscle into a variety of 50 minute training sessions that are overseen by highly accredited coaches in a dynamic group environment. High levels of visual content showcasing our programs are shown on multiple digital displays throughout the studio and allow our coaches to spend more time concentrating on our members!
See what makes BFT Riverstone the Best Gym in Town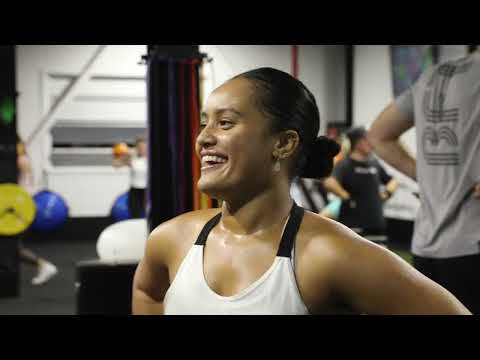 Experience the energy and community at BFT Riverstone.
See our certified trainers in action and get a feel for the energy and community at our gym. Watch now and come experience the difference at Riverstone.
Get a feel for the lively and supportive atmosphere that sets BFT Riverstone apart from other gyms in Riverstone
See firsthand the dedication and passion of our certified trainers as they guide and inspire members to reach their fitness goals.
Map
Enquire and view gym prices at BFT Riverstone. No obligation to join.
Customer Reviews
BFT Riverstone is a fantastic gym that has been highly praised by its members. The gym is clean and new, and the team is incredibly knowledgeable and helpful. The trainers are friendly and accommodating, and they are always willing to help members improve their form and technique. Todd, the owner, is a people person who creates a welcoming atmosphere and is always engaging with members. He is also very accommodating and understanding of those with chronic illnesses.
The members of BFT Riverstone have praised the gym for its awesome vibe and friendly atmosphere. They have also commented on the great workouts they get and the encouraging members who are always pushing each other to do their best. The gym also offers a variety of classes and personal training options, as well as exercise and training protocols.
Overall, BFT Riverstone is a great gym that offers a welcoming atmosphere and a variety of classes and personal training options. The staff are knowledgeable and accommodating, and the members are always encouraging each other to do their best. It is the perfect place for anyone looking for a great workout and a supportive environment.
I joined BFT back in Feb waiting for opening day as my partner & I were both after something different from the gym we were at prior. I can't even begin to explain how addicted we've become to this place. Todd & the team are absolutely incredible & so knowledgeable about everything. I truly believe a gyms success starts from the top down & Todd is such a people's person always engaging with each of the members, you can never say you dont feel welcomed here. He is always a vibe - Helping push, teaching & correcting form but at the same time I love that hes created a space thats not so serious all the time where you can have a laugh, dance & sing while working out too. Not only are you guaranteed a great workout but you're bound to love the friendly members who are always so encouraging of one another & the amazing trainers Libby & Ramy who are always helping you improve. It's a great atmosphere that we've truly come to love being apart of! Lene X
Gaylene Pone
I have been waiting for BFT Riverstone since January and it's all worth the wait. Todd has been absolutely wonderful for the whole journey till the gym opened; keeping me up to date for any developments. 2 weeks in and I am loving it. Every one in the studio is so nice and very accommodating. Love love love the trainers! ❤️❤️❤️ Join this gym and you will not be disappointed! #1BFTRiverstone
Jennelyn Daquinag
4 sessions down so far. Loving the gym. Very clean and new. Team is fantastic. Very knowledgeable and helpful especially as i carry an injury so need some workouts adjusted. Recommend getting on board. I had never done group classes before. For anyone that's nervous on that front (or an introvert that doesn't want to speak to anyone) its way better than I was expecting.
Ashley Brown
Although they are yet to open in Riverstone, I feel like Todd and BFT deserve a great review. I spoke to Todd the other day as I was curious on the gym concept and found the idea of these classes intriguing. I let Todd know that although I am chronically ill, I can do some things but I'm quite limited in my capacity. He invited me to come check out the gym before they open. So I went in today he showed me some of the programs/classes that they will be running and explained them all to me. Unfortunately it doesn't look like it's the right fit for me in my current health circumstances, but regardless, Todd spent time with me, ran me through everything and answered all my questions and didn't try to pressure me into joining. Not only does BFT have a great business model and set up with great programs, but Todd was absolutely brilliant and I really appreciate him taking the time and letting me see everything first hand. Thank you Todd, I hope to be able to join one day soon
Ashley Leyshon