https://gymnearme.net.au/backend/profiles/get_profiles?gym_id=4654&include_types=1&include_classes=1&include_features=1&include_social=1&include_memberships=1&include_offers=1&include_hours=1&include_reviews=1&include_google_place=1&include_average_review=1&return_url=1
Classes
Circuit

HIIT

Yoga

Pilates

Zumba

Dance

Spin

Boxing

Martial Arts
Opening Hours
Mon: 05:00 - 19:30
Tue: 05:00 - 19:30
Wed: 05:00 - 19:30
Thu: 05:00 - 19:30
Fri: 05:00 - 19:00
Sat: 00:00 - 10:30
Sun: Closed
Membership Plans Available at BFT Rosebud
BFT Rosebud offers no-limit and no-contract weekly plans for $56 and $52 per week, as well as a 10-visit pass for $250.
| Plan | Description | Price |
| --- | --- | --- |
| No Limits (1) | | $56 - weekly |
| 6 Months (1) | | $52.00 - weekly |
| 10 VISIT PASS | | $250 - weekly |
About BFT Rosebud
At Body Fit Training we use scientifically proven training techniques aimed at reducing fat and creating lean muscle into a variety of 50 minute training sessions that are overseen by highly accredited coaches in a dynamic group environment. Suitable for all fitness levels.
See what makes BFT Rosebud the Best Gym in Town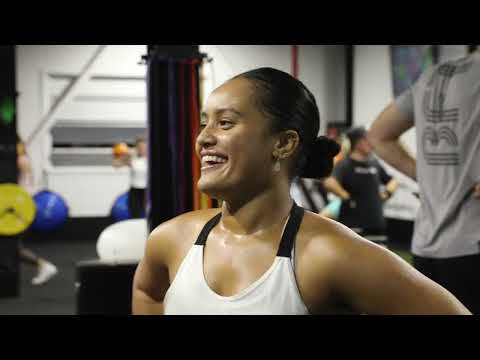 Experience the energy and community at BFT Rosebud.
See our certified trainers in action and get a feel for the energy and community at our gym. Watch now and come experience the difference at Rosebud.
Get a feel for the lively and supportive atmosphere that sets BFT Rosebud apart from other gyms in Rosebud
See firsthand the dedication and passion of our certified trainers as they guide and inspire members to reach their fitness goals.
Map
Enquire and view gym prices at BFT Rosebud. No obligation to join.
Customer Reviews
BFT Rosebud is an exceptional gym that offers a unique and enjoyable experience for all fitness levels. Customers love the welcoming atmosphere and the supportive community that has been created by the passionate and knowledgeable trainers. The trainers are friendly and encouraging, and they make an effort to get to know each member and help them reach their fitness goals. The workouts are varied and challenging, and the members are always motivated to train. The gym also offers personal training options and exercise and training protocols. Customers have praised the staff for their professionalism and dedication, and they have commented on the positive and inclusive environment. They have also mentioned the great atmosphere and the friendly and supportive members. Overall, customers have had an amazing experience at BFT Rosebud and highly recommend it to anyone looking to get fit or improve their fitness.
BFT Rosebud is an amazing place to start or continue your fitness journey. I participated in every challenge which gave me sustainable and long term results. Over 2.5 years I developed the confidence needed to sustain my fitness journey solo while travelling full time. There is no way I could have done that without the foundations and habits built with BFT. The support and community vibe at this gym is amazing :) thank you Rosebud BFT
Nicola Hughes
It only took one session for me to be addicted to training at BFT Rosebud. The trainers are passionate about what they do and go above and beyond to support the members. It's also the community which makes this studio an awesome place to train. The workouts are next level and with such variety, you can easily be motivated to train everyday. Couldn't recommend BFT Rosebud more!
Natalie Donohoe
Well done Bfit Rosebud! I can't rate highly enough! Nat has created the most welcoming, friendly & supportive space. Nat & all the trainers are fun, passionate, dedicated, friendly & welcome you, regardless of fitness level, age & abilities. It's an amazing place to workout! ⭐️⭐️⭐️⭐️⭐️
Emily Buchanan
Best place to go! I was able to build up my confidence to get back into training. It's easy to be motivated when you are being coached by the most knowledgeable, friendly and helpful people. Recommend for anyone looking to get back into fitness or up their fitness game. Best community ever.
Elly Mckenzie
I've been a BFT Rosebud member for over 12 months now and it's the best gym ever! I have never been a gym kind of person, so I was a little bit worried about trying a new gym....but BFT Rosebud is the most welcoming gym, with the most supportive, knowledgeable and encouraging trainers. The other members are also super friendly and supportive. BFT Rosebud has helped me lose 25kgs and become much more fit and healthy. I love going there every day and I will definitely be a long-time member
Breezy Boo