https://gymnearme.net.au/backend/profiles/get_profiles?gym_id=4663&include_types=1&include_classes=1&include_features=1&include_social=1&include_memberships=1&include_offers=1&include_hours=1&include_reviews=1&include_google_place=1&include_average_review=1&return_url=1
Classes
Circuit

HIIT

Yoga

Pilates

Zumba

Dance

Spin

Boxing

Martial Arts
Opening Hours
Mon: 05:00 - 19:30
Tue: 05:00 - 19:30
Wed: 05:00 - 19:30
Thu: 05:00 - 19:30
Fri: 05:00 - 19:30
Sat: 00:00 - 11:00
Sun: Closed
Membership Plans Available at BFT South Morang
For $59 per week, you can get a 10-visit pass to BFT South Morang, with no contract and no limits.
| Plan | Description | Price |
| --- | --- | --- |
| No Limits (1) | | $59 - weekly |
| 10 VISIT PASS | | $250 - weekly |
About BFT South Morang
We provide custom tailored adventures on the waters of Charleston. Let's go!
At BFT South Morang, we use science and technology to drive positive outcomes – at all fitness levels. We've incorporated scientifically proven training techniques aimed at reducing fat and creating lean muscle into a variety of 50 minute training sessions that are overseen by highly accredited coaches in a dynamic group environment.
High levels of visual content showcasing our programs are shown on multiple digital displays throughout the studio and allow our coaches to spend more time concentrating on our members!
See what makes BFT South Morang the Best Gym in Town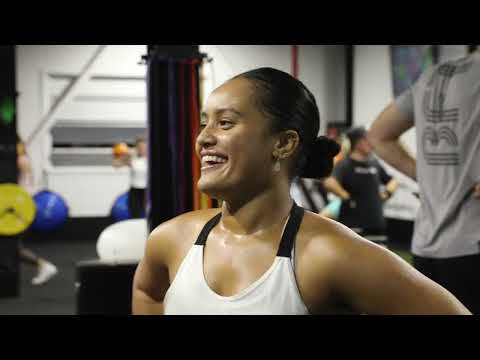 Experience the energy and community at BFT South Morang.
See our certified trainers in action and get a feel for the energy and community at our gym. Watch now and come experience the difference at South Morang.
Get a feel for the lively and supportive atmosphere that sets BFT South Morang apart from other gyms in South Morang
See firsthand the dedication and passion of our certified trainers as they guide and inspire members to reach their fitness goals.
Map
Enquire and view gym prices at BFT South Morang. No obligation to join.
Customer Reviews
BFT South Morang is a fantastic gym that offers a wide range of facilities, classes, and personal training options. Customers love the welcoming atmosphere and the supportive coaches who are committed to helping them reach their fitness goals. The gym is clean and well-maintained, with plenty of parking available. Customers have praised the intensity of the workouts, the friendly nature of the staff, and the uplifting and encouraging atmosphere. They also appreciate the variety of classes and the convenient opening times. People have said that the gym has helped them lose weight and become more fit, and that it has been a life-changing experience. All in all, BFT South Morang is a great place to get fit and have fun.
This gym/studio is SUPERB! It consists of excellent coaches, fantastic resources, and the most welcoming community. This studio is committed to catering to your growth (as it did mine) through supporting your fitness journey regardless of your current fitness level. Thank you. I feel just as fit and strong as I did in my prime, 20 years ago :)
Jo Reg
I am someone who has always loved fitness. This place has been a life changing experience. The culture is the best I've ever experienced and each session has been good. As soon as I had a free trial, I signed u and I never have looked back. Everyone was welcoming and the trainers was always accomodating. They helped me changed my life for the best and I've never been more fit since joining bft south morang. This was one of my best decisions joining bft in south morang and I recommend everyone who wants to change their life for the better to join this place.
Jut Manuel
Never have I ever had so much fun while working out, with an amazing bunch of people! It has been an amazing, life changing experience, becoming more fit with so many choices for easy-to-follow classes, many different hours in the morning and afternoon to chose from. The trainers are always uplifting and encouraging and making sure we're comfortable, yet also pushing us for our best. Not only from the fitness aspect, but social as well! Was able to meet many new people and made some friends along the way! Can't recommend BFT SM enough!
Michelle Tran