https://gymnearme.net.au/backend/profiles/get_profiles?gym_id=4668&include_types=1&include_classes=1&include_features=1&include_social=1&include_memberships=1&include_offers=1&include_hours=1&include_reviews=1&include_google_place=1&include_average_review=1&return_url=1
Classes
Circuit

HIIT

Yoga

Pilates

Zumba

Dance

Spin

Boxing

Martial Arts
Opening Hours
Mon: 05:15 - 18:30
Tue: 05:15 - 18:30
Wed: 05:15 - 18:30
Thu: 05:15 - 18:30
Fri: 05:15 - 17:30
Sat: 00:00 - 11:00
Sun: Closed
Membership Plans Available at BFT St Leonards
For $138 per fortnight, you can get a 10 Visit Pass which gives you access to 10 classes at BFT St Leonards.
| Plan | Description | Price |
| --- | --- | --- |
| No Limits (2) | | $138 - fortnightly |
| 10 VISIT PASS | | $250 - fortnightly |
About BFT St Leonards
At BFT, we use science and technology to drive positive outcomes – at all fitness levels. We've incorporated scientifically proven training techniques aimed at reducing fat and creating lean muscle into a variety of 50 minute training sessions that are overseen by highly accredited coaches in a dynamic group environment.
High levels of visual content showcasing our programs are shown on multiple digital displays throughout the studio and allow our coaches to spend more time concentrating on our members!
See what makes BFT St Leonards the Best Gym in Town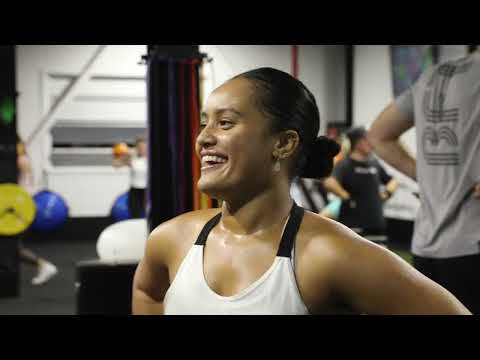 Experience the energy and community at BFT St Leonards.
See our certified trainers in action and get a feel for the energy and community at our gym. Watch now and come experience the difference at St Leonards.
Get a feel for the lively and supportive atmosphere that sets BFT St Leonards apart from other gyms in St Leonards
See firsthand the dedication and passion of our certified trainers as they guide and inspire members to reach their fitness goals.
Map
Enquire and view gym prices at BFT St Leonards. No obligation to join.
Customer Reviews
BFT St Leonards is a gym that has been gaining a lot of attention lately, and for good reason. Customers love the friendly and welcoming atmosphere, the knowledgeable and approachable coaches, and the great community vibe. The workouts are varied and challenging for all levels of fitness, and the coaches are always pushing members to their limits while still having a laugh. The studio is organised and maintains exceptional standards when it comes to hygiene, and the music is always on point to motivate members to train to their max.
The gym also offers a great range of classes, with loads of variety for a well-rounded training program. The coaches are wonderful, helping with form, motivation, and building community. The heavy weights and warm downs included at the end of each session are also a great bonus.
Overall, customers love the BFT St Leonards experience and would highly recommend it to anyone looking for an inspiring fit fam community. The trainers, the community, and the workouts are all top-notch, and the gym is definitely worth a try.
Moved to BFT from F45 and never looked back. BFT St Leonards is simply the best. The trainers are excellent, know what they are talking about, care about the members and to top it off are fun! Sessions are varied and challenging for all levels of fitness. Great group of members too. Definitely the best training environment I have experienced.
Nicholas Bell
I'm so happy I discovered BFT St Leonards. Joining this gym has exceeded any of my expectations & has been such a positive move for me. The coaches/owners are knowledgeable & approachable and make every class fun & a great workout. The overall vibe of the gym has a real community feel which is just the icing on the cake. Would definitely recommend joining!
Carly Hill
I haven't properly trained since high school, and have tried all the franchises - but BFT has been amazing. The variety of programs from cardio to strength, the coaches and the community are a cut above. This has been the longest time I've stayed with a gym and I thoroughly enjoy it everyday!
Marcus Liew