https://gymnearme.net.au/backend/profiles/get_profiles?gym_id=4670&include_types=1&include_classes=1&include_features=1&include_social=1&include_memberships=1&include_offers=1&include_hours=1&include_reviews=1&include_google_place=1&include_average_review=1&return_url=1
Classes
Circuit

HIIT

Group Classes
Opening Hours
Mon: 04:45 - 00:00
Tue: 04:45 - 00:00
Wed: 04:45 - 00:00
Thu: 04:45 - 00:00
Fri: 04:45 - 00:00
Sat: 06:45 - 10:30
Sun: Closed
Membership Plans Available at Body Fit Training Sunbury
At BFT Sunbury, you can join with no limits for $124 per fortnight, with no contract and no commitment.
| Plan | Description | Price |
| --- | --- | --- |
| No Limits (2) | | $124 - fortnightly |
About Body Fit Training Sunbury
Looking for a Group Fitness Class in Sunbury? Look no further than Body Fit Training Sunbury. A Functional group training studio offering a huge variety of 50-min high-performance programs, scientifically proven to give better, consistent, and long-term results. Whether you want to lose fat, gain lean muscle, or increase your strength, our accredited coaches will help you achieve your goal! With digital displays across the studio and state of the art heart rate technology systems, any level of experience is supported. BFT Sunbury is your go-to gym! Come and experience the difference.
See what makes Body Fit Training Sunbury the Best Gym in Town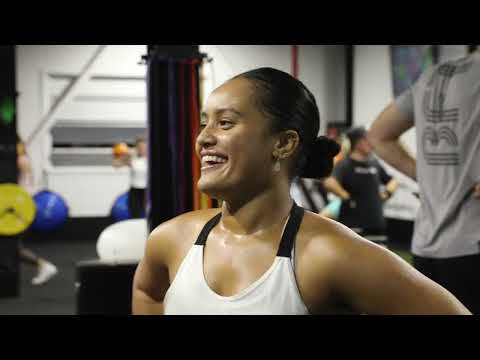 Experience the energy and community at Body Fit Training Sunbury.
See our certified trainers in action and get a feel for the energy and community at our gym. Watch now and come experience the difference at Sunbury.
Get a feel for the lively and supportive atmosphere that sets Body Fit Training Sunbury apart from other gyms in Sunbury
See firsthand the dedication and passion of our certified trainers as they guide and inspire members to reach their fitness goals.
Map
Enquire and view gym prices at Body Fit Training Sunbury. No obligation to join.
Customer Reviews
BFT Sunbury is a fantastic gym that offers a great variety of classes and personal training options. Customers love the friendly and professional staff, the state-of-the-art equipment and facilities, and the motivating atmosphere. The trainers are passionate and knowledgeable, and they help members to reach their fitness goals. They also modify exercises for injuries and ensure that members are using the correct technique. The classes are varied and challenging, and the sound system and good workout tunes are a highlight. Customers also appreciate the supportive and encouraging community spirit, and the fact that they always leave feeling like they have given it their all. Overall, customers highly recommend BFT Sunbury and love the positive and motivating environment.
I joined bft sunbury. I was feeling over weight tired & unmotivated. From the moment I walked in the doors to enquire about joining and starting my fitness program. I was impressed with the state of the art equipment & facilities. The staff were friendly & made me feel welcome straight away. There expert advice & knowledge were second to none. They helped me with my goals I wanted to achieve. I felt comfortable & joined up. Since starting my fitness journey I now realise that bft sunbury is just not another fitness centre. It's a family between staff & clients who help inspire each other to reach there fitness goals. No matter your fitness levels. I highly recommend bft sunbury.
Shane Burgess
Body Fit Sunbury is amazing! The trainers are all so kind and caring and really ensure you are completing all exercises safely using the correct technique. Since joining the BodyFit Sunbury team I've challenged myself more than ever before and am supported and encouraged the whole way by staff and other BFT members. I really feel the emphasis on my progressive strength training which is a highlight for me. All the trainers are engaging, motivating and make me feel at ease. My favourite though would have to be the 5am classes with Jase!
Jamie Dowsett