https://gymnearme.net.au/backend/profiles/get_profiles?gym_id=4555&include_types=1&include_classes=1&include_features=1&include_social=1&include_memberships=1&include_offers=1&include_hours=1&include_reviews=1&include_google_place=1&include_average_review=1&return_url=1
Classes
Circuit

HIIT

Yoga

Pilates

Zumba

Dance

Spin

Boxing

Martial Arts
Opening Hours
Mon: 05:00 - 00:00
Tue: 05:00 - 00:00
Wed: 05:00 - 00:00
Thu: 00:00 - 00:00
Fri: 00:00 - 10:00
Sat: 00:00 - 09:20
Sun: Closed
Membership Plans Available at BFT Surrey Hills
No Limits (1) is a no contract, weekly billed plan for $118 per fortnight. No Limits (2) is a no contract, fortnightly billed plan for $59 per week. The 10 Visit Pass is a 10 Class Pass for $330.
| Plan | Description | Price |
| --- | --- | --- |
| No Limits (1) | | $118 - fortnightly |
| No Limits (2) | | $59 - weekly |
| 10 VISIT PASS | | $330 - weekly |
About BFT Surrey Hills
Body Fit Training Surrey Hills is a scientific high-intensity small group strength and conditioning studio.
At BFT, we use science and technology to drive positive outcomes – at all fitness levels. We've incorporated scientifically proven training techniques aimed at reducing fat and creating lean muscle into a variety of 50 minute training sessions that are overseen by highly accredited coaches in a dynamic group environment.
High levels of visual content showcasing our programs are shown on multiple digital displays throughout the studio and allow our coaches to spend more time concentrating on our members!
See what makes BFT Surrey Hills the Best Gym in Town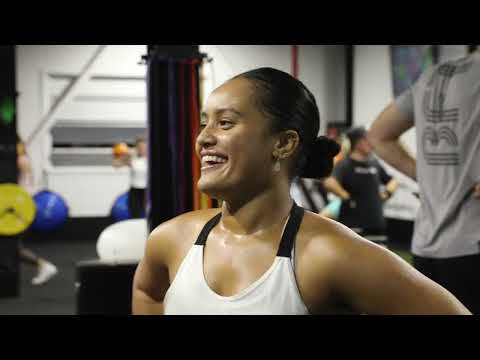 Experience the energy and community at BFT Surrey Hills.
See our certified trainers in action and get a feel for the energy and community at our gym. Watch now and come experience the difference at Canterbury.
Get a feel for the lively and supportive atmosphere that sets BFT Surrey Hills apart from other gyms in Canterbury
See firsthand the dedication and passion of our certified trainers as they guide and inspire members to reach their fitness goals.
Map
Enquire and view gym prices at BFT Surrey Hills. No obligation to join.
Customer Reviews
BFT Surrey Hills is a fantastic gym that offers a wide range of classes and personal training options to suit all fitness levels. Customers love the supportive and friendly atmosphere, with the coaches and members creating a strong sense of community. The trainers are knowledgeable and motivating, and take the time to get to know each individual and their goals, so they can get the most out of every session. Customers have praised the variety of classes, the great mix of strength and cardio, and the personalised approach to training. They also appreciate the nutritional advice and the social gatherings, which make it a fun and enjoyable experience. The gym has been praised for its welcoming environment, with everyone feeling comfortable and supported. The team at BFT Surrey Hills have been described as outstanding, and customers have said that they have seen great results in terms of weight loss, strength and overall health.
What a wonderful community at Body Fit Surrey Hills. The studio has definitely got hold of some of the best trainers around, in my opinion. They all bring different approaches, styles and areas of expertise to cater for a variety of members. From the moment you meet them, they remember each members' name. Head trainer Christian is one of the nicest, most genuine people around. I would definitely go as far to say the most motivating coach I've had, he will push you to your max each session. Tori is a well of knowledge regarding nutrition and so generous with her time to educate members. What I love most is that you will often see the trainers participate in a session, leading by example and still willing to lend a hand to perfect your technique or give you a pep up. Keep it up guys, you do an amazing job and your effort and obvious love for your craft is appreciated by all.
Crystal Barkla
Body Fit Training Surrey Hills is the best gym I've ever experienced! It is more than a gym, it's basically group personal training and it's fun, great beats, and based in science. The trainers are super smart professionals, all know my name and know how to get the most out of me. I'm feeling so much better physically and mentally and achieving my goals. I think it's a secret find. Also if you are out of shape or just getting back to fitness, don't be afraid of joining, everyone is really supportive and all levels are catered for.
Dora Theodorou
Started BFT Surrey Hills 6 months ago and I'm really enjoyed being there! The team of coaches are just amazing, it's hard work (which is what I wanted) but they also make sure I'm doing the workout properly and the support is just so good. I'm certainly seeing results in my strength and endurance. Head coach Christian always makes sure we get the most out of our sessions, Tori is fantastic and always so approachable, Renee is amazing in learning about power and flexibility, Cindy always keep us working hard but make the session fun and Lily is so encouraging and great to chat and learn from. Great team to be training under and a great community to train with xx
Jen&Marcus Tan
I've been going to BFT Surrey Hills for over 3 years now and it has become a mandatory part of my weekly routine. I've been a member of other gyms before but shortly after joining, I was hooked! The coaches are awesome and take the time to help you progress and their passion in their work to help you understand and achieve your goals is the main reason I've stayed. They have also worked hard to develop an inclusive culture to make everyone feel welcomed no matter your level of fitness. Can't recommend them highly enough!
Adrian Dalle Nogare