https://gymnearme.net.au/backend/profiles/get_profiles?gym_id=4673&include_types=1&include_classes=1&include_features=1&include_social=1&include_memberships=1&include_offers=1&include_hours=1&include_reviews=1&include_google_place=1&include_average_review=1&return_url=1
Classes
Circuit

HIIT

Yoga

Pilates

Zumba

Dance

Spin

Boxing

Martial Arts
Opening Hours
Mon: 05:00 - 20:00
Tue: 05:00 - 20:00
Wed: 05:00 - 20:00
Thu: 05:00 - 20:00
Fri: 05:00 - 19:00
Sat: 00:00 - 11:00
Sun: Closed
Membership Plans Available at BFT Truganina
For $58 per week, BFT Truganina's No Limits plan gives you access to their gym with no contract and no limits on how often you can visit.
| Plan | Description | Price |
| --- | --- | --- |
| No Limits (1) | | $58 - weekly |
About BFT Truganina
BFT is a scientific high intensity group strength and conditioning studio. In short, our programs are designed to be progressive, innovative, and transformative.
See what makes BFT Truganina the Best Gym in Town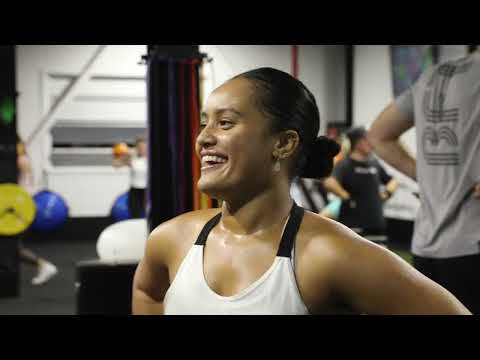 Experience the energy and community at BFT Truganina.
See our certified trainers in action and get a feel for the energy and community at our gym. Watch now and come experience the difference at Truganina.
Get a feel for the lively and supportive atmosphere that sets BFT Truganina apart from other gyms in Truganina
See firsthand the dedication and passion of our certified trainers as they guide and inspire members to reach their fitness goals.
Map
Enquire and view gym prices at BFT Truganina. No obligation to join.
Customer Reviews
BFT Truganina is a fantastic gym that offers a wide range of classes and personal training options. Customers love the welcoming and upbeat atmosphere, as well as the knowledgeable and friendly trainers. The gym is kept clean and well-maintained, and the staff are always willing to help and provide support. Customers have praised the trainers for their dedication and commitment to helping them reach their fitness goals, as well as the positive and motivating culture that they have created. The gym also offers a great community atmosphere, with members cheering each other on and providing support. Customers have also commented on the fun and varied exercises that are offered, as well as the great music and high energy levels. Overall, customers have had nothing but positive experiences at BFT Truganina and highly recommend it to anyone looking for a great gym.
The workouts are fun, the fellow members are inspiring, the workouts are led by coaches who give hands on instant feedback and adjustments during the workouts and just the right amount of encouragement. The music is blaring and the atmosphere is awesome. Best in the West!nVibe in gym is next level. Never a dull moment.
mansur sirajudeen
I decided to directly sign up for the challenge and I have never previously done such group exercises and I must say. This has been the BEST DECISION! Not only is the program fun but Maddy, Jono and all the other trainers are constantly building a positive and motivating culture. These guys know their craft, they focus & encourage every individual so that they can achieve their fitness goals.nnI wish I had joined sooner rather than later but you know its never too late to start!
Bini Dekiwadia
BFT Truganina is so welcoming and upbeat that Iu2019ve finally been able to start ticking off my weight loss goals! Iu2019ve never felt comfortable in a gym and didnu2019t expect this one to be much different, but Jono and Maddie make me feel really good about myself. I love all the trainers and even the other gym-goers that cheer me on and support me. Never felt better!
Cassie Cini
Hands down the best trainers and gym Iu2019ve ever been too! Not only is BFT Truganina like itu2019s very own community everyone treats you with love and support!nnI was lucky enough to start training at BFT from day one they opened and Iu2019m so addicted I donu2019t miss a session, love all the support your trainers and team mates give you!nnHigh 5 to Jono and Maddy for being amazing as ever!
Amoun playz (Kylie G)