https://gymnearme.net.au/backend/profiles/get_profiles?gym_id=4679&include_types=1&include_classes=1&include_features=1&include_social=1&include_memberships=1&include_offers=1&include_hours=1&include_reviews=1&include_google_place=1&include_average_review=1&return_url=1
Classes
Martial Arts

Group Classes

Circuit

HIIT

Yoga

Pilates

Zumba

Dance

Spin

Boxing
Opening Hours
Mon: 05:00 - 20:00
Tue: 05:00 - 20:00
Wed: 05:00 - 20:00
Thu: 05:00 - 20:00
Fri: 05:00 - 19:00
Sat: 00:00 - 11:30
Sun: Closed
Membership Plans Available at BFT West Lakes
For $128 per fortnight, BFT West Lakes No Limits (2) offers unlimited access to their facilities with no contract required.
| Plan | Description | Price |
| --- | --- | --- |
| No Limits (2) | | $128 - fortnightly |
About BFT West Lakes
Looking for a Group Fitness Class in West Lakes? Look no further than Body Fit Training West Lakes. A Functional group training studio offering a huge variety of 50-min high-performance programs, scientifically proven to give better, consistent, and long-term results. Whether you want to lose fat, gain lean muscle, or increase your strength, our accredited coaches will help you achieve your goal! With digital displays across the studio and state-of-the-art heart rate technology systems, any level of experience is supported. BFT West Lakes is your go-to gym! Come and experience the difference.
See what makes BFT West Lakes the Best Gym in Town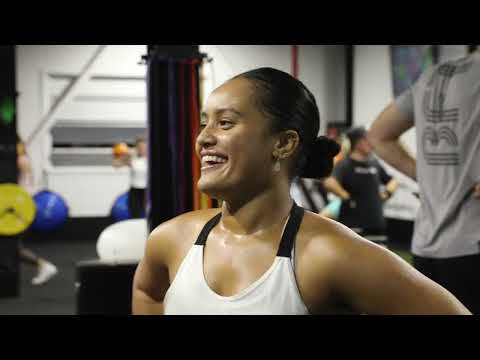 Experience the energy and community at BFT West Lakes.
See our certified trainers in action and get a feel for the energy and community at our gym. Watch now and come experience the difference at West Lakes.
Get a feel for the lively and supportive atmosphere that sets BFT West Lakes apart from other gyms in West Lakes
See firsthand the dedication and passion of our certified trainers as they guide and inspire members to reach their fitness goals.
Map
Enquire and view gym prices at BFT West Lakes. No obligation to join.
Customer Reviews
BFT West Lakes is a fantastic gym that offers a wide range of classes and personal training options. Customers have praised the friendly and welcoming staff, who are always willing to push them to their limits. The gym is located in a unique second story office block, where customers can look out onto the Adelaide Football Club training while on the Pursuit Bikes. The gym is well-equipped with new equipment and has a great variety of class times.
The trainers at BFT West Lakes have been highly praised for their knowledge and support. They are dedicated to helping customers improve their technique and reach their fitness goals. Customers have also commented on the great community atmosphere at the gym, with everyone being very welcoming and friendly.
The 8-week challenge has been a great success, with customers feeling fitter and more motivated with every passing week. Customers have also commented on the great value for money, with individual attention available at every session. All in all, customers have been extremely satisfied with their experience at BFT West Lakes and highly recommend it to others.
Trained here twice while on holiday in Adelaide. Very friendly, welcoming staff who really tired to Push me despite knowing I was only a visitor. It's a novel location in the second story of an office block where you can literally look out on to Adelaide Football Club training while on the Pursuit Bikes. I will definitely be back next time in Adelaide. Highly recommend.
Will Neil
After having kids I struggled with motivation for my fitness and health. I thought I'd give the trial a go and have loved it right from the start. I have really enjoyed the style of workouts but most of all the community. I actually enjoy waking up early to be at a 6am class and very quickly I found my self there 3/4 times a week. The trainers Kyle,Vanessa and Jamie have been amazing support and really keep you pushing.
Clarissa White
Couldn't recommend a gym more! Jamie Vanessa and Kyle are so knowledgeable and make sure that we're always completing movements correctly and pushing hard. They have created a kind, supportive and super fun atmosphere that I want to remain a part of. They care about your progress in the gym, but also you're well-being as a person! Highly recommend ⭐️⭐️⭐️⭐️⭐️
Nicole Woortman
I just love coming to BFT West Lakes. Being brand new to the gym, I was extremely nervous and put off going for months… now I'm kicking myself that I didn't go sooner. The staff are all so friendly, and I love how they explain & demonstrate the exercises at the beginning of each session. There's a great variation of programs and the 8 week challenge has been great. Highly recommend!
Sophie Tye
Excellent gym. I was apprehensive and intimidated prior to joining due to my current state of fitness however Jamie and the other trainers are very friendly, knowledgeable and approachable. The workouts are fast paced and scalable, and the facilities are great. Individual attention is available at every session so the slightly higher fees are definitely worth it. It is full of hard-bodied hotties but don't let that deter you, it is the best gym I have ever joined.
Jen Halman