https://gymnearme.net.au/backend/profiles/get_profiles?gym_id=4685&include_types=1&include_classes=1&include_features=1&include_social=1&include_memberships=1&include_offers=1&include_hours=1&include_reviews=1&include_google_place=1&include_average_review=1&return_url=1
Classes
Circuit

HIIT

Yoga

Pilates

Zumba

Dance

Spin
Opening Hours
Mon: 00:00 - 00:00
Tue: 00:00 - 00:00
Wed: 00:00 - 00:00
Thu: 00:00 - 00:00
Fri: 00:00 - 00:00
Sat: 00:00 - 10:30
Sun: 00:00 - 09:00
Membership Plans Available at BFT Woolloongabba
For $118 per fortnight, you can get a 10 visit pass to BFT Woolloongabba with no limits and no contract.
| Plan | Description | Price |
| --- | --- | --- |
| No Limits (2) | | $118 - fortnightly |
| 10 VISIT PASS | | $200 - fortnightly |
About BFT Woolloongabba
At Body Fit Training Woolloongabba, our trainers are extremely committed to your personal fitness goals so expect to be CHALLENGED and expect nothing but the BEST. The road to a Different and Better you starts here. No matter what your goals are, we'll always push you to be your best self. We are Australia's newest and most advanced group training method. Different. Better. Don't forget to FOLLOW for updates! We're so excited to welcome all of you into the Body Fit Training Woolloongabba family.
See what makes BFT Woolloongabba the Best Gym in Town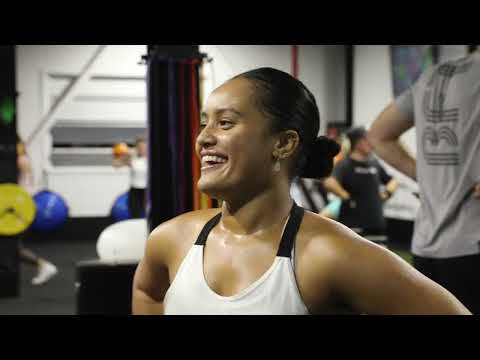 Experience the energy and community at BFT Woolloongabba.
See our certified trainers in action and get a feel for the energy and community at our gym. Watch now and come experience the difference at Woolloongabba.
Get a feel for the lively and supportive atmosphere that sets BFT Woolloongabba apart from other gyms in Woolloongabba
See firsthand the dedication and passion of our certified trainers as they guide and inspire members to reach their fitness goals.
Map
Enquire and view gym prices at BFT Woolloongabba. No obligation to join.
Customer Reviews
BFT Woolloongabba is a fantastic gym that offers a wide range of classes and personal training options. Customers love the bubbly trainers, great equipment, warm vibe, and supportive atmosphere. The trainers are highly knowledgeable and motivating, and they make sure to check form and technique while pushing members to reach their goals. The gym also offers a great community spirit, with events outside of the gym like dodgeball, soccer, and social drinks to help build the community. Everyone is welcomed with open arms and the team is always ready to help, change weights, answer questions, and encourage members to listen to their bodies. Customers also appreciate the variety of classes and the flexibility of the memberships available. All in all, BFT Woolloongabba is a great gym that offers a supportive and friendly environment for any fitness level.
As a 60 year old, reasonably fit for my age, male, I was a little apprehensive about going to a gym as I have lost interest in them previously. I was attending a completely different exercise class, but I thought I'd give it a try. It has turned out to be a fantastic decision. Ruby and Macca, along with the team of instructors, have created a wonderful community. Everyone is so friendly and supportive, and with variety of programmes offered, you are constantly challenged. I highly recommend to anyone thinking about starting an exercise journey, to pop in and take a few classes, you will very welcomed, and it's great fun, tough but enjoyable.
Rob Currie
Having just moved from an interstate BodyFit it was so exciting to find such a welcoming new BFT family to join! I love how supportive, approachable and friendly all the Woolloongabba trainers are. The team are always able to modify exercises depending on injury and fitness levels and find another way to challenge you during each work out. Great range of class times to suit all schedules too. Highly recommend.
Grace Goodwin
Couldn't ask for a better gym! I've been to many conventional gyms and their classes, and nothing compares. Rubes & Macca have created a really welcoming environment for all fitness levels. I love the variety of classes and flexibility with memberships available! When returning to my normal season of sport, it's been so easy to fit in one or two classes a week with my other training routine. So grateful to find this gem and the legends that run it!
Jamilla Riley
New joiner to Bodyfit Woolloogabba and couldn't speak highly enough of it. Great gym with a real Community feel. Instructors are lovely and super approachable always around to help you with any exercises you want to avoid due to injuries. Love the fact that they include warm down exercises into the class also to make sure you stretch out properly! Would highly recommend joining!
Emer Heath
I have been a foundation member since Woolloongabba first opened a few months ago and joining this team was the best thing I ever did. The trainers are so friendly and are always there for support whenever you need. They are full of knowledge and are always happy to go that extra mile to answer any questions you have as well as accommodate any injuries you are currently dealing with. In a short time our facility has become quite close and we already do things together outside of the gym. The facility itself is always clean and because the booking system is in place your never feel like you don't have enough room to move. I cannot recommend this team more. They are all amazing! :)
Shannon Lowry