https://gymnearme.net.au/backend/profiles/get_profiles?gym_id=3554&include_types=1&include_classes=1&include_features=1&include_social=1&include_memberships=1&include_offers=1&include_hours=1&include_reviews=1&include_google_place=1&include_average_review=1&return_url=1
Category
Gym

Fitness Center

Health Centre
Opening Hours
Mon: 06:00 - 22:00
Tue: 06:00 - 22:00
Wed: 06:00 - 22:00
Thu: 06:00 - 22:00
Fri: 06:00 - 21:00
Sat: 08:00 - 19:00
Sun: 08:00 - 19:00
Membership Plans Available at Crunch Fitness Chatswood
Crunch Fitness Chatswood offers three different memberships: Base Membership for $10.95 per week, Peak Membership for $15.95 per week, and Summit Membership for $19.95 per week. Each membership offers access to the gym, group classes, change facilities, and a fitness and wellness starter program. The Summit Membership also includes the ability to bring in a friend anytime, muscle therapy, and recovery massage.
| Plan | Description | Price |
| --- | --- | --- |
| BASE MEMBERSHIP | | $10.95 - weekly |
| PEAK MEMBERSHIP | | $15.95 - weekly |
| SUMMIT MEMBERSHIP | | $19.95 - weekly |
About Crunch Fitness Chatswood
Welcome to Crunch Fitness, the Original No Judgments gym. Train at our high-quality facility gyms with our world-class personal trainers. Join online now.
Welcome to Crunch Fitness. Growing across Sydney & Melbourne, we are passionate about providing a safe fitness community for all with 'No Judgments'. Regardless of shape, size, age, race, gender or fitness level, we welcome all. Our world-class personal trainers live and breathe fitness. They make serious fitness fun so that you can achieve your own fitness goals to your true potential. We also have over 100 heart-pumping group classes with passionate instructors who lead the way. Offering flexible membership options, you're more than welcome to join online today! Check out our Chatswood gym today that is located: Chatswood Central, Level 1, 1-5 Railway St, Chatswood NSW 2067
See what makes Crunch Fitness Chatswood the Best Gym in Town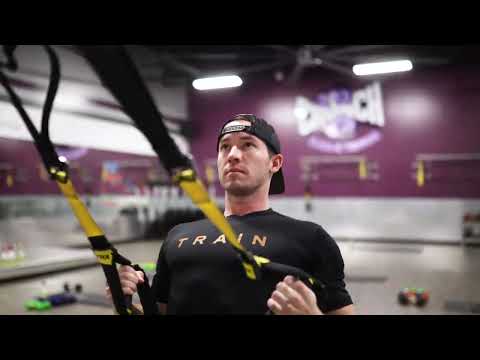 Experience the energy and community at Crunch Fitness Chatswood.
See our certified trainers in action and get a feel for the energy and community at our gym. Watch now and come experience the difference at Chatswood.
Get a feel for the lively and supportive atmosphere that sets Crunch Fitness Chatswood apart from other gyms in Chatswood
See firsthand the dedication and passion of our certified trainers as they guide and inspire members to reach their fitness goals.
Map
Enquire and view gym prices at Crunch Fitness Chatswood. No obligation to join.
Customer Reviews
Crunch Fitness Chatswood is a great gym for those looking for an affordable and convenient place to work out. Customers love the low fees, friendly staff, and wide range of classes available. The gym is located conveniently above Chatswood Station, making it easy to access for those who use public transport. The staff are always available to help out and the classes are exciting and energetic. Customers also appreciate the huge range of classes available, from Zumba to Pilates to strength classes.
The gym is also well-equipped with plenty of weights, benches, and squat racks. Cleaning stations are located all over the gym, ensuring that the facilities are always kept clean and hygienic. Customers also appreciate the diversity amongst staff and members/guests, and feel welcomed no matter how they look.
The gym also offers personal training options and exercise or training protocols. Customers have praised the staff for their helpfulness and professionalism, and have noted that the gym is always at a pretty good standard clean wise. The only downside is that the gym does not open on public holidays, which is a shame for those who love to train. All in all, Crunch Fitness Chatswood is an excellent gym with lots of features and facilities that customers love.
Highly recommend this gym. Have been visiting from the USA (Crunch member) and the staff are so friendly and super helpful. There is loads of room and equipment and it is really clean. Mornings are busy but not super crowded. I would be very happy if this was my home gym. Only wish they would provide towels (as per my home gym)
Glenda Anderson
I should give 0. Very bad experience today 28/08/2022 with 2 female receptionist.I used my free pass from my previous crunch membership. Apparently because I used to be a member I cannot use the free pass. Both female receptionist made face and even smirk. I love crunch fitness. Crunch Bankstown staff are welcoming and very approachable. I hope that the management team will look into staff attitude and train them with proper customer service.
Juana Mayors
I love Crunch and have been with Crunch for really long! I love it HOWEVER, Crunch Chatswood Doesnt have a stairmaster, Parramatta has 3, Everytime i travel from North to Parramatta (25 mins drive) to do the Stairmaster which is not fair as all branches SHOULD GET EQUAL FACILITIES. If you are reading this Crunch, Can you pleaseeeeeeeee get one StairMaster for Chatswood Brunch. Also Parramatta has more classes and a little better teachers than Chatswood, but Chatswood isnt bad either so that's fine, would be a 3/5 for me for that reason. BUT STAIRMASTER PLEASE??y???
Shaz Af