https://gymnearme.net.au/backend/profiles/get_profiles?gym_id=3551&include_types=1&include_classes=1&include_features=1&include_social=1&include_memberships=1&include_offers=1&include_hours=1&include_reviews=1&include_google_place=1&include_average_review=1&return_url=1
Category
Gym

Fitness Center

Health Centre
Classes
HIIT

Zumba

Dance

Martial Arts
Opening Hours
Mon: 05:00 - 22:00
Tue: 05:00 - 22:00
Wed: 05:00 - 22:00
Thu: 05:00 - 22:00
Fri: 05:00 - 22:00
Sat: 07:00 - 19:00
Sun: 07:00 - 19:00
Membership Plans Available at Crunch Fitness Alexandria
Crunch Fitness offers three different membership plans: Base Membership for $10.95 per week, Peak Membership for $15.95 per week, and Summit Membership for $19.95 per week. Each plan includes access to the gym, group classes, change facilities, and a fitness and wellness starter program. The Summit Membership also includes the ability to bring in a friend anytime, muscle therapy, and recovery massage.
| Plan | Description | Price |
| --- | --- | --- |
| BASE MEMBERSHIP | | $10.95 - weekly |
| PEAK MEMBERSHIP | | $15.95 - weekly |
| SUMMIT MEMBERSHIP | | $19.95 - weekly |
About Crunch Fitness Alexandria
Welcome to Crunch Fitness, the Original No Judgments gym. Train at our high-quality facility gyms with our world-class personal trainers. Join online now.
Welcome to Crunch Fitness. Growing across Sydney & Melbourne, we are passionate about providing a safe fitness community for all with 'No Judgments'. Regardless of shape, size, age, race, gender or fitness level, we welcome all. Our world-class personal trainers live and breathe fitness. They make serious fitness fun so that you can achieve your own fitness goals to your true potential. We also have over 100 heart-pumping group classes with passionate instructors who lead the way. Offering flexible membership options, you're more than welcome to join online today! Check out our Alexandria gym today that is located: 2/93 O'Riordan Street Alexandria NSW 2015
See what makes Crunch Fitness Alexandria the Best Gym in Town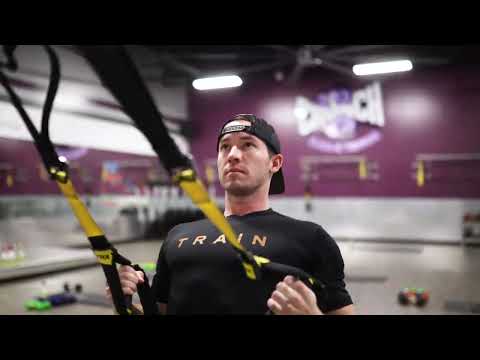 Experience the energy and community at Crunch Fitness Alexandria.
See our certified trainers in action and get a feel for the energy and community at our gym. Watch now and come experience the difference at ALEXANDRIA.
Get a feel for the lively and supportive atmosphere that sets Crunch Fitness Alexandria apart from other gyms in ALEXANDRIA
See firsthand the dedication and passion of our certified trainers as they guide and inspire members to reach their fitness goals.
Map
Enquire and view gym prices at Crunch Fitness Alexandria. No obligation to join.
Customer Reviews
Crunch Fitness Alexandria is one of the best fitness centres in the southern hemisphere. Customers love the professional staff, the great facilities, and the abundance of equipment. The gym is easily one of the best in the Sydney area in terms of equipment and is centrally located with a variety of options for parking. The gym is massive, with plenty of cardio equipment, boxing bags, lifting platforms, and even a rooftop training section. The staff are friendly and helpful, and the group exercise room floor is often covered in hair!
The gym also offers a variety of classes, from Zumba to MMA, and the teachers are lovely. The gym is also well-priced and has no lock-in contracts. Customers also appreciate the cleanliness of the gym, and the fact that it is open 24 hours a day.
The customer service at Crunch Fitness Alexandria is also highly praised. The staff are professional and helpful, and the manager is super professional and helpful. The reception staff are friendly and the general user here seemed upbeat and easy going. The cafe also has good hot chocolates and protein balls. All in all, customers love the gym and highly recommend it.
I love this gym, super spacious and loads of equipment, sauna and rooftop CrossFit outdoor area! All the staff members are friendly, especially Alex, the manager is super professional and helpful. Currently am doing the 360 transformation program. This is perfect designated for people like me, don't like to be 1 on 1 with PT but also get all the benefits from correcting postures and designed program for you only. Cant wait to see the comparison from before and after photos and to get ready for the summer!
Stella Xia
From my 2 min experience of rudeness at the front desk in Alexandria I would never join. Walked up to desk, excited about joining. Online it says free gym pass..to try out. I tell them I would like to use free pass to try out and likely join. Young lady says, "that's online sign up". I said ok I have my phone, she says "no, we can't help, it takes 24 hours.." I told her I was looking to join and her reply was "If you want to try today, it's $20..". No sorry for the confusion, no offer to waive fee, but luckily I left as when I turned she started laughing with the 2 others the counter. Rude, no customer services and I can only assume CRUNCH doesn't need new members. Lots of other great gyms around Alexandria, seek them first!
Charles
Worst customer service I have ever seen. The "regional" manager at this gym has zero ability to conduct himself in a professional manner and wouldn't even answer simple basic questions, when begin asked about gym policies. I ended up leaving and going to fitness first. No comparison, fitness first has the best customer service and really focus on their clients.
BOWDOWN TOTHEKING
Large open & long industrial looking gym, I came here for Zumba training and the facilities were nice. The cafe had good hot chocolates and protein balls. The reception staff were friendly and the general user here seemed upbeat and easy going. There is parking on the lower ground floor and for a Saturday I got in easy enough.
Tyler Moeke