https://gymnearme.net.au/backend/profiles/get_profiles?gym_id=3563&include_types=1&include_classes=1&include_features=1&include_social=1&include_memberships=1&include_offers=1&include_hours=1&include_reviews=1&include_google_place=1&include_average_review=1&return_url=1
Category
Gym

Fitness Center

Health Centre
Classes
HIIT

Yoga

Pilates

Zumba

Dance

Boxing
Opening Hours
Mon: 05:00 - 22:00
Tue: 05:00 - 22:00
Wed: 05:00 - 22:00
Thu: 05:00 - 22:00
Fri: 05:00 - 21:00
Sat: 07:00 - 19:00
Sun: 07:00 - 19:00
Membership Plans Available at Crunch Fitness Highpoint
The BASE MEMBERSHIP at Crunch Fitness Epping costs $10.95 per week and includes access to the gym, change facilities, and a fitness and wellness starter program. The PEAK MEMBERSHIP costs $15.95 per week and includes access to all clubs in Australia and globally, group classes, Crunch Fix classes, and the same starter program. The SUMMIT MEMBERSHIP costs $19.95 per week and includes access to all clubs in Australia and globally, group classes, Crunch Fix classes, the same starter program, the ability to bring in anyone with you anytime, muscle therapy, and recovery massage.
| Plan | Description | Price |
| --- | --- | --- |
| BASE MEMBERSHIP | | $10.95 - weekly |
| PEAK MEMBERSHIP | | $15.95 - weekly |
| SUMMIT MEMBERSHIP | | $19.95 - weekly |
About Crunch Fitness Highpoint
Welcome to Crunch Fitness, the Original No Judgments gym. Train at our high-quality facility gyms with our world-class personal trainers. Join online now.
Welcome to Crunch Fitness. Growing across Sydney & Melbourne, we are passionate about providing a safe fitness community for all with 'No Judgments'. Regardless of shape, size, age, race, gender or fitness level, we welcome all. Our world-class personal trainers live and breathe fitness. They make serious fitness fun so that you can achieve your own fitness goals to your true potential. We also have over 100 heart-pumping group classes with passionate instructors who lead the way. Offering flexible membership options, you're more than welcome to join online today! Check out our Highpoint gym today that is located: 120-200 Rosamond Road,Maribyrnong VIC 3032
See what makes Crunch Fitness Highpoint the Best Gym in Town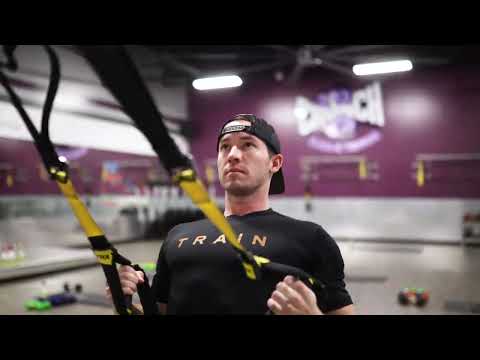 Experience the energy and community at Crunch Fitness Highpoint.
See our certified trainers in action and get a feel for the energy and community at our gym. Watch now and come experience the difference at Epping.
Get a feel for the lively and supportive atmosphere that sets Crunch Fitness Highpoint apart from other gyms in Epping
See firsthand the dedication and passion of our certified trainers as they guide and inspire members to reach their fitness goals.
Map
Enquire and view gym prices at Crunch Fitness Highpoint. No obligation to join.
Customer Reviews
Crunch Fitness Epping is a great gym for all levels of fitness. Customers love the wide variety of equipment, classes, and personal training options available. The staff are friendly and welcoming, and the gym is kept clean and well-maintained. Customers also appreciate the reasonable prices and the ability to bring a friend on the $15 membership.
The sound system in the group class room is praised for its quality, and the music is upbeat and enjoyable. The gym is spacious and well-equipped, and the opening times are convenient. Customers also appreciate the security measures in place, such as the lockers and the CCTV cameras.
The customer service is also highly praised, with many customers commenting on the friendly and helpful receptionists. The toilets are kept clean and the showers are in cubicles for privacy. Customers also appreciate the fact that the gym is not too busy, even during peak times. Overall, customers are very satisfied with their experience at Crunch Fitness Epping.
Been working out here for 2 years and it's been great, has more than enough equipment in a big space. Only time I had to deal with customer service was when I signed on and no complaints there. Few things I thank can be improved. Toilets can be cleaner especially in the mornings, a bit of urban music won't hurt , also the music is too loud even with headphones on and opening up earlier on weekends would be much appreciated especially for parents. Apart from that, I highly recommend it.
Kay Jay
I have been going to Crunch for many years now but have recently noticed a sharp decline in service and professionalism. There is always one or the other machine that is not working and they don't seem to care! In one instance, I had to follow up at least a few times for a machine not working for over 3-4 weeks, it is still not working. Nobody has a proper response other that it's been reported. Nobody has a clue, Nobody cares. I don't think they even escalate. Was inclined towards a single star being generous with two. Seriously thinking to switch now.
Sourabh Gupta
Hi everyone I used to have a Membership in a church Gym At Highpoint. Anyway four months ago to ask me to leave for some reason Richard I believe that you're being very racist to me That Act from the manager makes me depressed and anxious. So they are Supposed to refine my 300 -back. After For 4 months They still didn't. I got a disability and I work hard for that money. Please anyone can help me please let me know Thanks
Meysam Rahimzadeh (Sammy Rahim)
Pretty poor management resulting in floor staff being more occupied with 'sales' than actually managing the gym floor, which is a disorganised mess most of the time even when it's not busy. Things everywhere, often difficult to find certain weights. I was a frequent member about 5 years ago before moving and rejoining recently, and the conditions were the same then as they are now. The fact that there's almost as many 1 star reviews as there is 5 is pretty telling. There's at least a decent variety of equipment so giving 2 stars instead of 1.
Radu Mustata
Went on the weekend to get a membership. Happy I saw the reviews and I didn't. agree they are very rude and zero customer service. Most likely scam too as other people describing you. If I can give less than one star I would do. Plenty of gyms out there don't waste you time guys wouldn't recommend it.
Joe farvy