https://gymnearme.net.au/backend/profiles/get_profiles?gym_id=3562&include_types=1&include_classes=1&include_features=1&include_social=1&include_memberships=1&include_offers=1&include_hours=1&include_reviews=1&include_google_place=1&include_average_review=1&return_url=1
Category
Gym

Fitness Center

Health Centre
Classes
HIIT

Yoga

Pilates

Zumba

Dance

Boxing
Opening Hours
Mon: 05:00 - 22:00
Tue: 05:00 - 22:00
Wed: 05:00 - 22:00
Thu: 05:00 - 22:00
Fri: 05:00 - 21:00
Sat: 07:00 - 19:00
Sun: 07:00 - 19:00
Membership Plans Available at Crunch Fitness
The BASE MEMBERSHIP at Crunch Fitness Epping costs $10.95 per week and includes access to the gym, change facilities, and a fitness and wellness starter program. The PEAK MEMBERSHIP costs $15.95 per week and includes access to all clubs in Australia and globally, group classes, Crunch Fix classes, and the same starter program. The SUMMIT MEMBERSHIP costs $19.95 per week and includes access to all clubs in Australia and globally, group classes, Crunch Fix classes, the same starter program, the ability to bring in anyone with you anytime, muscle therapy, and recovery massage.
| Plan | Description | Price |
| --- | --- | --- |
| BASE MEMBERSHIP | | $10.95 - weekly |
| PEAK MEMBERSHIP | | $15.95 - weekly |
| SUMMIT MEMBERSHIP | | $19.95 - weekly |
About Crunch Fitness
Welcome to Crunch Fitness, the Original No Judgments gym. Train at our high-quality facility gyms with our world-class personal trainers. Join online now.
Welcome to Crunch Fitness. Growing across Sydney & Melbourne, we are passionate about providing a safe fitness community for all with 'No Judgments'. Regardless of shape, size, age, race, gender or fitness level, we welcome all. Our world-class personal trainers live and breathe fitness. They make serious fitness fun so that you can achieve your own fitness goals to your true potential. We also have over 100 heart-pumping group classes with passionate instructors who lead the way. Offering flexible membership options, you're more than welcome to join online today! Check out our Epping gym today that is located: Pacific Epping Shopping Centre, 571-583 High Street, Epping VIC 3076
See what makes Crunch Fitness the Best Gym in Town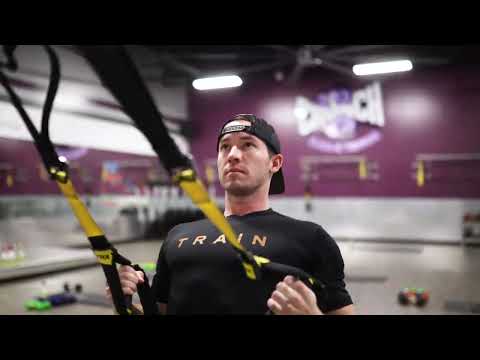 Experience the energy and community at Crunch Fitness.
See our certified trainers in action and get a feel for the energy and community at our gym. Watch now and come experience the difference at Epping.
Get a feel for the lively and supportive atmosphere that sets Crunch Fitness apart from other gyms in Epping
See firsthand the dedication and passion of our certified trainers as they guide and inspire members to reach their fitness goals.
Map
Enquire and view gym prices at Crunch Fitness. No obligation to join.
Customer Reviews
Crunch Fitness Epping is a great gym that offers a wide range of facilities and features to its members. Customers love the friendly and welcoming atmosphere, with staff that are always willing to help and provide advice. The gym is well-equipped with modern machines and equipment, and there is plenty of room to do floor workouts. The classes are also highly praised, with spinning classes with Sam on Saturdays being a particular highlight. Customers also appreciate the competitive prices and the fact that there is no membership fee.
The gym is also very clean and secure, with CCTV cameras and lockers to store personal belongings. Parking is also available for members. The opening times are also convenient, allowing members to fit their workouts into their busy schedules. There are also personal training options available, as well as a variety of classes such as Pilates and 360 Warrior.
Overall, customers are very satisfied with their experience at Crunch Fitness Epping. They appreciate the friendly staff, the modern equipment, the competitive prices, and the wide range of facilities and features available. The gym is also clean and secure, and the opening times are convenient. With personal training options and a variety of classes, there is something for everyone at Crunch Fitness Epping.
following my unmotivated day was a trip to crunch epping influenced by my two friends. I was quickly greeted by a young man whose name tag states "Muhammad Ali", and just as his name suggests... he is THE GOAT. he gave me a quick but efficient rundown of the gym and it's equipment. I now feel very motivated to exercise at crunch now. well done muhammad!
Liam Sinis
staff at the gym create accounts for the guest that you bring with you and guess what you get upgraded to the peak membership without your consent and double profiles get created, meaning double payments get debited. the most horrible, painful experience when dealing with the admin team. they turn around and say you have arrears to pay when actual a pro rata payment had been made. DO NOT EVER GO HERE. JUST DONT.
traveling findian
Worse gym I ever been too alongside one of my other previous ones. They rip you off for cancelling your membership without warning and stating from the beginning that there is no lock in contracts. The best decision I made was deferring amd cancelling my membership there as the staff are misleading, unprofessional and lack understanding towards those with Medical issues. Will never return 1/0
EEBeauty