https://gymnearme.net.au/backend/profiles/get_profiles?gym_id=3566&include_types=1&include_classes=1&include_features=1&include_social=1&include_memberships=1&include_offers=1&include_hours=1&include_reviews=1&include_google_place=1&include_average_review=1&return_url=1
Category
Gym

Fitness Center

Health Centre
Classes
HIIT

Yoga

Pilates

Zumba

Dance

Boxing

Martial Arts
Opening Hours
Mon: 05:00 - 22:00
Tue: 05:00 - 22:00
Wed: 05:00 - 22:00
Thu: 05:00 - 22:00
Fri: 05:00 - 21:00
Sat: 07:00 - 19:00
Sun: 07:00 - 19:00
Membership Plans Available at Crunch Fitness Nunawading Gym
Crunch Fitness Nunawading offers three different memberships: Base Membership for $10.95 per week, Peak Membership for $15.95 per week, and Summit Membership for $19.95 per week. Each membership offers access to the gym, group classes, change facilities, and a fitness and wellness starter program. The Summit Membership also includes the ability to bring in a friend anytime, muscle therapy, and recovery massage.
| Plan | Description | Price |
| --- | --- | --- |
| BASE MEMBERSHIP | | $10.95 - weekly |
| PEAK MEMBERSHIP | | $15.95 - weekly |
| SUMMIT MEMBERSHIP | | $19.95 - weekly |
About Crunch Fitness Nunawading Gym
Welcome to Crunch Fitness, the Original No Judgments gym. Train at our high-quality facility gyms with our world-class personal trainers. Join online now.
With a massive 2000 square metres of gym space you'll never get bored! We've got tons of weights, rows of cardio equipment, HIIT 4 station and multiple Astro Turf training areas. We've also got loads of heart pumping group classes every week such as Pound™, Zumba®, Strong by Zumba®, Body Shred™, Step, Cardio Tai Box, Ultimate Conditioning, Yin Yoga, Fat burning pilates, #JustDance and more! Also our world-class personal trainers will motivate you to help you crush your fitness goals.
See what makes Crunch Fitness Nunawading Gym the Best Gym in Town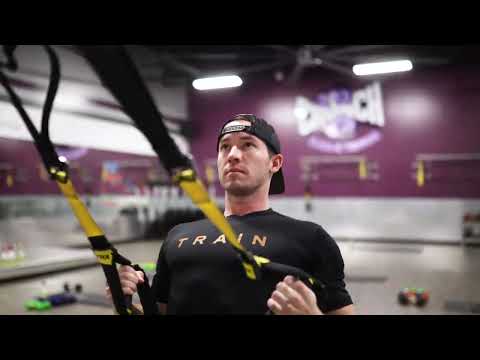 Experience the energy and community at Crunch Fitness Nunawading Gym.
See our certified trainers in action and get a feel for the energy and community at our gym. Watch now and come experience the difference at Nunawading.
Get a feel for the lively and supportive atmosphere that sets Crunch Fitness Nunawading Gym apart from other gyms in Nunawading
See firsthand the dedication and passion of our certified trainers as they guide and inspire members to reach their fitness goals.
Map
Enquire and view gym prices at Crunch Fitness Nunawading Gym. No obligation to join.
Customer Reviews
Crunch Fitness Nunawading is a great place to work out and get fit. Customers love the friendly vibes, excellent equipment, and welcoming atmosphere. The gym is spacious and well-equipped with a variety of machines and equipment, and the staff are friendly and helpful. Customers also appreciate the variety of classes offered, from HIIT to Pilates to Yoga, Steps Zumba and Bhangra. The locker rooms are spacious and the lockers are large enough to store all of your belongings. The staff are knowledgeable and accommodating, and the members are respectful of each other. The pricing is very inexpensive and there are opening specials available. The gym is also very clean and well-maintained, and the massage chairs are a great bonus. Customers have also mentioned that the manager, Umberto, is very approachable, friendly, and accommodating. The only downside is that the gym can get quite busy during peak times, and it is not open 24 hours. However, overall, customers are very satisfied with their experience at Crunch Fitness Nunawading.
Great place for all types of fitness freaks. Great set of equipments for all types experience holders. The best part of the membership are the classes they organise daily for all preference. You can attend HIIT to Pilates to Yoga, Steps Zumba and Bhangra. You would get enough to burn up your extra calories. All included in the membership. Instructors are great as well as other members of the classes.
Deepankar Barua
Good gym with pretty good pricing and descent equipment. I would have given 5 stars but the place can get quite busy during peak times. They also aren't 24 hours and close at 10 on weekdays and while I don't expect them to go 24 hours, it would be good if they could open later to 11 or 12 in the future.
Leo Kaser