https://gymnearme.net.au/backend/profiles/get_profiles?gym_id=3558&include_types=1&include_classes=1&include_features=1&include_social=1&include_memberships=1&include_offers=1&include_hours=1&include_reviews=1&include_google_place=1&include_average_review=1&return_url=1
Category
Gym

Fitness Center

Health Centre
Opening Hours
Mon: 05:00 - 22:00
Tue: 05:00 - 22:00
Wed: 05:00 - 22:00
Thu: 05:00 - 22:00
Fri: 05:00 - 21:00
Sat: 07:00 - 19:00
Sun: 07:00 - 19:00
Membership Plans Available at Crunch Fitness Parramatta
At Crunch Fitness Parramatta, you can choose from three different memberships: Base Membership for $10.95 per week, Peak Membership for $15.95 per week, and Summit Membership for $19.95 per week. Each membership gives you access to the gym, group classes, change facilities, and more, so you can get fit and have fun!
| Plan | Description | Price |
| --- | --- | --- |
| BASE MEMBERSHIP | | $10.95 - weekly |
| PEAK MEMBERSHIP | | $15.95 - weekly |
| SUMMIT MEMBERSHIP | | $19.95 - weekly |
About Crunch Fitness Parramatta
Welcome to Crunch Fitness, the Original No Judgments gym. Train at our high-quality facility gyms with our world-class personal trainers. Join online now.
Welcome to Crunch Fitness. Growing across Sydney & Melbourne, we are passionate about providing a safe fitness community for all with 'No Judgments'. Regardless of shape, size, age, race, gender or fitness level, we welcome all. Our world-class personal trainers live and breathe fitness. They make serious fitness fun so that you can achieve your own fitness goals to your true potential. We also have over 100 heart-pumping group classes with passionate instructors who lead the way. Offering flexible membership options, you're more than welcome to join online today! Check out our Parramatta gym today that is located: 49-57 George Street, Parramatta NSW 2150
See what makes Crunch Fitness Parramatta the Best Gym in Town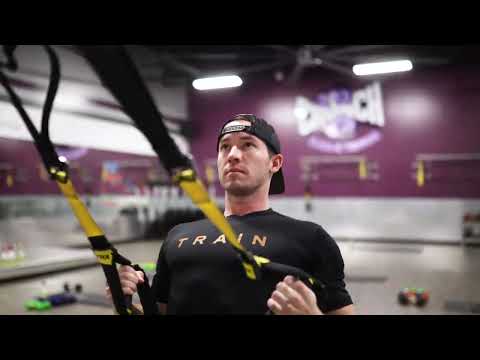 Experience the energy and community at Crunch Fitness Parramatta.
See our certified trainers in action and get a feel for the energy and community at our gym. Watch now and come experience the difference at Parramatta.
Get a feel for the lively and supportive atmosphere that sets Crunch Fitness Parramatta apart from other gyms in Parramatta
See firsthand the dedication and passion of our certified trainers as they guide and inspire members to reach their fitness goals.
Map
Enquire and view gym prices at Crunch Fitness Parramatta. No obligation to join.
Customer Reviews
Crunch Fitness Parramatta is a great gym for fitness enthusiasts. It has a massive, 3-level gym with plenty of equipment and weights, and a great selection of group fitness classes. The staff are friendly and helpful, and the prices are very competitive. Customers have praised the gym for its cleanliness, the variety of equipment, the friendly staff, the great selection of classes, and the convenient location in the heart of the Parramatta CBD. Customers have also commented on the hydro massage feature, the lack of crowds during off-peak hours, and the $0 joining fee. The gym also offers personal training options and exercise and training protocols. Customers have also noted that the ventilation could be better, and that the lockers require a lock and key. However, overall, customers have had a great experience at Crunch Fitness Parramatta and would highly recommend it.
I came to check the gym out. The gym was massive, every thing looked good and clean. The only turn off was the staff refused to give me a tour and asked me to tour myself. I had to tour myself and mind you it's a 3 level gym . Very unwelcoming. Other than that, the gym itself looked very packed but great.
Rebecca Khalil
The new place is quite big with loads of equipments. Love their variety of group fitness classes.. the instructors for the classes are really amazing.. The only cons that I can see is that they don't provide fitness mats to train for any floor exercises. Also their lockers are not digitised and hence require the age old lock and key method. Otherwise my rating would be 5 star for this one .
Deborah Lynette