https://gymnearme.net.au/backend/profiles/get_profiles?gym_id=3559&include_types=1&include_classes=1&include_features=1&include_social=1&include_memberships=1&include_offers=1&include_hours=1&include_reviews=1&include_google_place=1&include_average_review=1&return_url=1
Category
Gym

Fitness Center

Health Centre
Opening Hours
Mon: 06:00 - 22:00
Tue: 06:00 - 22:00
Wed: 06:00 - 22:00
Thu: 06:00 - 22:00
Fri: 06:00 - 21:00
Sat: 07:00 - 19:00
Sun: 07:00 - 19:00
Membership Plans Available at Crunch Fitness Rockdale Gym
The BASE MEMBERSHIP at Crunch Fitness Rockdale is $10.95 per week and includes access to the gym, change facilities, and a fitness and wellness starter program. The PEAK MEMBERSHIP is $15.95 per week and includes access to all clubs in Australia and globally, group classes, Crunch Fix classes, and the same starter program. The SUMMIT MEMBERSHIP is $19.95 per week and includes access to all clubs in Australia and globally, group classes, Crunch Fix classes, the same starter program, the ability to bring in anyone with you anytime, muscle therapy, and recovery massage.
| Plan | Description | Price |
| --- | --- | --- |
| BASE MEMBERSHIP | | $10.95 - weekly |
| PEAK MEMBERSHIP | | $15.95 - weekly |
| SUMMIT MEMBERSHIP | | $19.95 - weekly |
About Crunch Fitness Rockdale Gym
Welcome to Crunch Fitness, the Original No Judgments gym. Train at our high-quality facility gyms with our world-class personal trainers. Join online now.
Welcome to Crunch Fitness. Growing across Sydney & Melbourne, we are passionate about providing a safe fitness community for all with 'No Judgments'. Regardless of shape, size, age, race, gender or fitness level, we welcome all. Our world-class personal trainers live and breathe fitness. They make serious fitness fun so that you can achieve your own fitness goals to your true potential. We also have over 100 heart-pumping group classes with passionate instructors who lead the way. Offering flexible membership options, you're more than welcome to join online today! Check out our Rockdale gym today that is located: 383 Princes Highway, Rockdale NSW 2216
See what makes Crunch Fitness Rockdale Gym the Best Gym in Town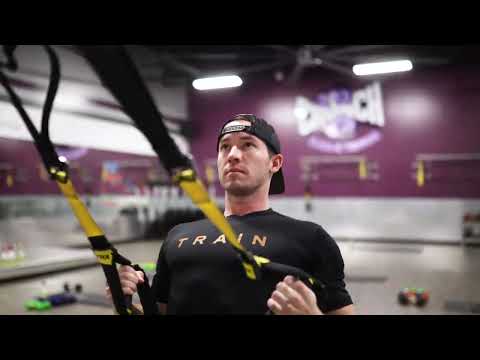 Experience the energy and community at Crunch Fitness Rockdale Gym.
See our certified trainers in action and get a feel for the energy and community at our gym. Watch now and come experience the difference at Rockdale.
Get a feel for the lively and supportive atmosphere that sets Crunch Fitness Rockdale Gym apart from other gyms in Rockdale
See firsthand the dedication and passion of our certified trainers as they guide and inspire members to reach their fitness goals.
Map
Enquire and view gym prices at Crunch Fitness Rockdale Gym. No obligation to join.
Customer Reviews
Crunch Fitness Rockdale is a great gym for anyone looking for a great value for money gym experience. Customers love the massive gym space, variety of equipment, ample parking, friendly reception staff, well-maintained equipment, clean toilets, high energy and consistent house music, and the motivating atmosphere. The staff are friendly and helpful, and the gym runs regular promotions and has personal trainers who are highly rated. The gym also has a customisable 10 station whole body workout on machines designed with input from a team of psychotherapists and sport scientists, which puts less pressure on your joints due to their structural features.
Customers also appreciate the no judgement policy, and the fact that the gym is open from 6am to 7pm, which is great for those who can't make it to a 24 hour gym. The only downside is that the workout floor is quite small and there are no mirrors to check your posture while working out.
Overall, customers are very satisfied with their experience at Crunch Fitness Rockdale and would highly recommend it to anyone looking for a great gym experience.
Was told that there was no joining fee and ended up with an extra 90 dollar amount when signing up. The staff even stated the membership cost had no extra charges prior and when I ask to explain the extra fee, he only then clarified that it can't be taken back even when you cancel but only allows you to go to access for an extra month before getting cancelled fully. Very dissatisfied with the misinformation and staff even assumed my mother couldn't speak English and asked me to translate for her. Very rude.
Chum Chum
I almost broke my finger there with one of the equipments that was in maintenance a few weeks before it happened. The manager didn't do anything about it, when that happened everyone started blaming the staff as that equipment broke a couple of times before that and they didn't do anything to really repair it. Because they didn't do anything about it I de decided to cancel my subscription and moved to Anytime Fitness where I'm happy. Nice equipments, nice staff. Been there for 2 years and none of the equipment have broken. I don't recommend that gym for anyone!
Álick Buscariolli
I go weekly, it is a good gym with good collections and well maintained equipment. I enjoy the various classes and would love to do more classes if my time allows me. I feel lucky to have found great regulars and who are supportive and respective to each other, a great little community helping me stay active. Gym floor gets busy at times but you can always alternate your routines, or try the classes.
Ant0n G