https://gymnearme.net.au/backend/profiles/get_profiles?gym_id=3560&include_types=1&include_classes=1&include_features=1&include_social=1&include_memberships=1&include_offers=1&include_hours=1&include_reviews=1&include_google_place=1&include_average_review=1&return_url=1
Category
Gym

Fitness Center

Health Centre
Classes
HIIT

Dance

Group Classes

Boxing
Opening Hours
Mon: 06:00 - 22:00
Tue: 06:00 - 22:00
Wed: 06:00 - 22:00
Thu: 06:00 - 22:00
Fri: 06:00 - 21:00
Sat: 08:00 - 18:00
Sun: 10:00 - 18:00
Membership Plans Available at Crunch Fitness Sydney CBD
At Crunch Fitness Sydney Cbd, you can choose from three different memberships: Base Membership for $10.95 per week, Peak Membership for $15.95 per week, and Summit Membership for $19.95 per week. Each membership gives you access to different gyms, classes, and facilities, so you can get fit and have fun!
| Plan | Description | Price |
| --- | --- | --- |
| BASE MEMBERSHIP | | $10.95 - weekly |
| PEAK MEMBERSHIP | | $15.95 - weekly |
| SUMMIT MEMBERSHIP | | $19.95 - weekly |
About Crunch Fitness Sydney CBD
Welcome to Crunch Fitness, the Original No Judgments gym. Train at our high-quality facility gyms with our world-class personal trainers. Join online now.
Welcome to Crunch Fitness. Growing across Sydney & Melbourne, we are passionate about providing a safe fitness community for all with 'No Judgments'. Regardless of shape, size, age, race, gender or fitness level, we welcome all. Our world-class personal trainers live and breathe fitness. They make serious fitness fun so that you can achieve your own fitness goals to your true potential. We also have over 100 heart-pumping group classes with passionate instructors who lead the way. Offering flexible membership options, you're more than welcome to join online today! Check out our Sydney CBD gym today that is located: 48 Druitt Street, Sydney CBD NSW 2000
See what makes Crunch Fitness Sydney CBD the Best Gym in Town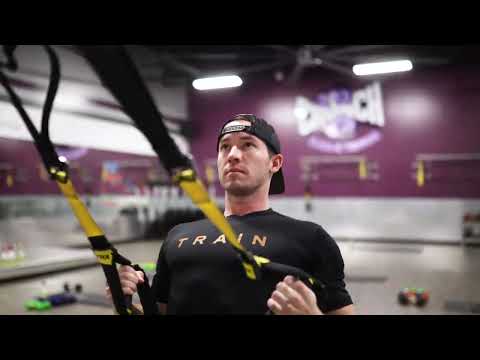 Experience the energy and community at Crunch Fitness Sydney CBD.
See our certified trainers in action and get a feel for the energy and community at our gym. Watch now and come experience the difference at Sydney.
Get a feel for the lively and supportive atmosphere that sets Crunch Fitness Sydney CBD apart from other gyms in Sydney
See firsthand the dedication and passion of our certified trainers as they guide and inspire members to reach their fitness goals.
Map
Enquire and view gym prices at Crunch Fitness Sydney CBD. No obligation to join.
Customer Reviews
Crunch Fitness Sydney CBD is a great gym for those looking for a convenient and affordable workout. Customers love the spacious gym floor, the wide range of equipment and classes, and the friendly and helpful staff. The gym is open at convenient times and offers personal training options, as well as a variety of classes such as Zumba and Hydro Massage. Customers also appreciate the low membership fees and the fact that the gym is rarely crowded. The staff are always willing to help and answer any questions customers may have. Furthermore, the gym is well-maintained and clean, with showers and bathrooms that are kept in good condition. All in all, Crunch Fitness Sydney CBD is a great gym for those looking for a great workout at an affordable price.
It's OK. If yiu want a gym with no rules, this is it. Gives Crunch org a bad name. Bigger than the local Plus fitness and only $10/wk. Needs doubles of popular machines. Staff never visit the floor, therefore people training without towels or wipping down equipment. Weights are not put back and staff never reorder or clean up weights. Some training barefoot or in socks. Be interested to see who will win the lawsuit when injuries occur. Also some strange characters prancing around, yelling and doing random martial arts moves. You get what you pay for.
Douglas BRAZIL
from the first day I registered as a member, there was never an auto debit payment because their system didn't run smoothly, so I had to debit manually. And at one point I told them this was my last day as a member and I didn't want to continue. and the staff said "okay I will cancel your member today and you will be charged for the next week because this includes the following week" and I agree. when they want to debit the payment for next week it happens again with the same thing as before, their auto debit system doesn't run smoothly so they don't turn off my member. and I thought last week what I told the staff was the day I stopped being a member. and they didn't tell me that they didn't cancel my member, just because their system didn't work well and couldn't debit the last transaction! so I was billed for the next 6 weeks! and when I came to ask about it , they told me to pay in full . I can not imagine !! their system has an error because they can't debit but I have to pay for the 6 weeks I've seen previous reviews, some people have problems when they cancel as members too
Stamos Frappe
My favourite gym - have been going for 3 years and I tried another gym due to change of work location for one day and came back the next day. It's quiet most of the time and equipment to me is more ergonomic than the modern stuff at Virgin. I'm paying literally 15% of the Virgin price. I used to go here 12 yrs ago when it was V club and not much has changed. Also hardly any sleazy guys here - just people with similar minds doing their own thing. Value for money is insane if you ask about all types of plans that suits you.
Jua D
For me, this is the best gym in Sydney! Located at the heart of central business district, five minutes' walk from town hall station. This place is where you can get the best value for your money. I enjoyed attending classes here as the staff and members are friendly and classes are open for beginners and regulars alike. It gets busy during peak hours, usually 5PM to 7PM on weekdays, but offers tons of equipment and activities. I personally enjoy Kick Boxing, Zuu, Yoga, Pilates, Strong by Zumba and heaps of group classes. They also have rows of cardio machine like treadmills, rowing machine, stationary bikes among other things. There's also a wide range of personal trainers to choose from. From beginner training, functional training, recovering sports injuries, self-defence to training athletes, their trainers are more than happy to help you with your fitness goals. Place is kept clean and orderly and the lockers are cleared out daily. They also have awesome post workout facilities like showers, sauna and a massage machine. It is truly a place where everyone can have their own personal fitness goals and work out to achieve it with no judgements. Keep up the great work Crunch! Cheers!
Riemil Usi