https://gymnearme.net.au/backend/profiles/get_profiles?gym_id=5252&include_types=1&include_classes=1&include_features=1&include_social=1&include_memberships=1&include_offers=1&include_hours=1&include_reviews=1&include_google_place=1&include_average_review=1&return_url=1
Category
Gym

HIIT/FUNCTIONAL Studio

Womens Only Gym
Classes
Circuit

Yoga

Pilates

Zumba

Group Classes
Opening Hours
Mon: 00:00 - 00:00
Tue: 00:00 - 00:00
Wed: 00:00 - 00:00
Thu: 00:00 - 00:00
Fri: 00:00 - 00:00
Sat: 00:00 - 11:00
Sun: Closed
Membership Plans Available at Curves
Curves Belmont offers a variety of membership options, ranging from $19.99 to $39.99 per month, with each option providing access to fitness classes, equipment, and other amenities.
About Curves
Curves has helped millions of women around the world to get healthier and stronger. Visit your local Curves gym and meet with a Curves coach today!
Curves is a facility specially designed for women that features a complete 30-minute workout that is fun, fast, and safe. Curves has helped women around the world get healthier and stronger with our unique fitness solution. In just 30 minutes, you work every major muscle group through a proven gym program of strength training, cardio and stretching. When you get stronger increase your flexibility and work to prevent injury - you're setting the stage for a healthy, more active future. As a member, you can take as many classes as you'd like. Our gym classes range from low to high intensity, which means you can always find a program that works for you.
See what makes Curves the Best Gym in Town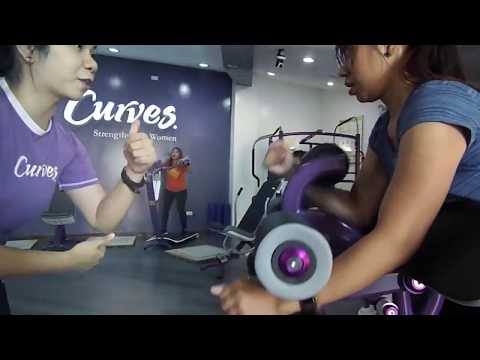 Experience the energy and community at Curves.
See our certified trainers in action and get a feel for the energy and community at our gym. Watch now and come experience the difference at Belmont.
Get a feel for the lively and supportive atmosphere that sets Curves apart from other gyms in Belmont
See firsthand the dedication and passion of our certified trainers as they guide and inspire members to reach their fitness goals.
Map
Enquire and view gym prices at Curves. No obligation to join.
Customer Reviews
Customers love Curves Belmont for its supportive and welcoming environment. The staff are incredibly friendly and helpful, and they are always willing to help customers reach their personal goals. The gym is clean and well-maintained, with comfortable facilities and equipment. Customers also appreciate the judgement-free atmosphere, which allows them to work out without feeling self-conscious.
The gym offers a variety of classes, including the popular Curves circuit training. Lisa McCarthy and her team are highly praised for their encouragement and support. Intimo Bra Fit Specialists also feel welcomed when they visit.
The gym also offers personal training options and exercise protocols, as well as secure parking and convenient opening times. All in all, customers are highly satisfied with the services and facilities provided by Curves Belmont.