https://gymnearme.net.au/backend/profiles/get_profiles?gym_id=5267&include_types=1&include_classes=1&include_features=1&include_social=1&include_memberships=1&include_offers=1&include_hours=1&include_reviews=1&include_google_place=1&include_average_review=1&return_url=1
Category
Gym

HIIT/FUNCTIONAL Studio

Womens Only Gym
Classes
Yoga

Pilates

Zumba

Strength Training

Dance
Opening Hours
Mon: 00:00 - 00:00
Tue: 00:00 - 00:00
Wed: 00:00 - 00:00
Thu: 00:00 - 00:00
Fri: 00:00 - 00:00
Sat: 00:00 - 10:30
Sun: Closed
Membership Plans Available at Curves
Curves Clarkson offers a variety of membership options, ranging from monthly to annual plans, that provide access to fitness classes, equipment, and other amenities.
About Curves
Curves has helped millions of women around the world to get healthier and stronger. Visit your local Curves gym and meet with a Curves coach today!
Curves is a facility specially designed for women that features a complete 30-minute workout that is fun, fast, and safe. Curves has helped women around the world get healthier and stronger with our unique fitness solution. In just 30 minutes, you work every major muscle group through a proven gym program of strength training, cardio and stretching. When you get stronger increase your flexibility and work to prevent injury - you're setting the stage for a healthy, more active future. As a member, you can take as many classes as you'd like. Our gym classes range from low to high intensity, which means you can always find a program that works for you.
See what makes Curves the Best Gym in Town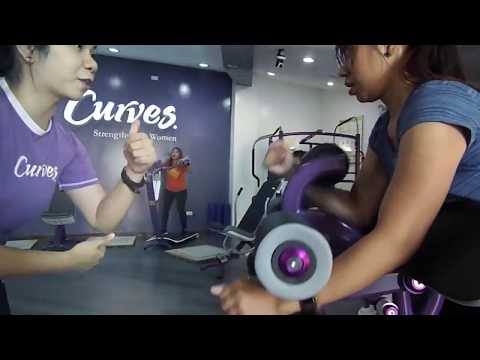 Experience the energy and community at Curves.
See our certified trainers in action and get a feel for the energy and community at our gym. Watch now and come experience the difference at Clarkson.
Get a feel for the lively and supportive atmosphere that sets Curves apart from other gyms in Clarkson
See firsthand the dedication and passion of our certified trainers as they guide and inspire members to reach their fitness goals.
Map
Enquire and view gym prices at Curves. No obligation to join.
Customer Reviews
Curves Clarkson is a fantastic gym that offers a wide range of exercise and training protocols. Customers love the friendly and knowledgeable staff, who are always up beat and fun. The facilities are top-notch, with modern equipment and plenty of space to move around. The security is also excellent, with secure parking and opening times that are convenient for everyone.
The classes at Curves Clarkson are varied and enjoyable, with personal training options available for those who want to take their fitness to the next level. Customers also appreciate the range of exercise and training protocols that are available, which are tailored to suit individual needs.
Overall, customers are extremely satisfied with their experience at Curves Clarkson. They love the friendly staff, the modern facilities, the secure parking, the convenient opening times, the variety of classes, and the personal training options. With all these features, it's no wonder that customers are so happy with their experience at Curves Clarkson.