https://gymnearme.net.au/backend/profiles/get_profiles?gym_id=5248&include_types=1&include_classes=1&include_features=1&include_social=1&include_memberships=1&include_offers=1&include_hours=1&include_reviews=1&include_google_place=1&include_average_review=1&return_url=1
Category
Gym

HIIT/FUNCTIONAL Studio

Womens Only Gym
Classes
Yoga

Pilates

Zumba

Circuit

HIIT

Dance

Spin

Strength Training
Opening Hours
Mon: 00:00 - 00:00
Tue: 00:00 - 00:00
Wed: 00:00 - 00:00
Thu: 00:00 - 00:00
Fri: 00:00 - 00:00
Sat: 07:30 - 11:30
Sun: Closed
Membership Plans Available at Curves
Curves Figtree offers a range of membership options, starting at $19.95 per month, which gives you access to the gym, group classes, and personal training sessions.
About Curves
Curves has helped millions of women around the world to get healthier and stronger. Visit your local Curves gym and meet with a Curves coach today!
Curves is a facility specially designed for women that features a complete 30-minute workout that is fun, fast, and safe. Curves has helped women around the world get healthier and stronger with our unique fitness solution. In just 30 minutes, you work every major muscle group through a proven gym program of strength training, cardio and stretching. When you get stronger increase your flexibility and work to prevent injury - you're setting the stage for a healthy, more active future. As a member, you can take as many classes as you'd like. Our gym classes range from low to high intensity, which means you can always find a program that works for you.
See what makes Curves the Best Gym in Town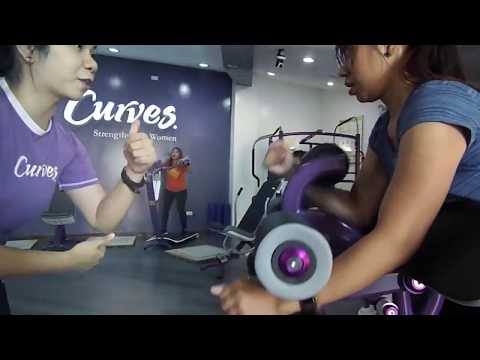 Experience the energy and community at Curves.
See our certified trainers in action and get a feel for the energy and community at our gym. Watch now and come experience the difference at Figtree.
Get a feel for the lively and supportive atmosphere that sets Curves apart from other gyms in Figtree
See firsthand the dedication and passion of our certified trainers as they guide and inspire members to reach their fitness goals.
Map
Enquire and view gym prices at Curves. No obligation to join.
Customer Reviews
Curves Figtree is a great gym for all ages and fitness levels. The staff are incredibly friendly, supportive, and encouraging, and the atmosphere is always positive. Customers appreciate the all-female environment, which makes them feel comfortable and safe. The staff are patient and always on hand to help out if needed. Customers also love the variety of classes and personal training options available, as well as the convenient opening times. The gym also has excellent security and parking facilities.
The reviews also mention the great workouts and the supportive Curves family atmosphere. Customers have also praised the gym for its flexibility and willingness to accommodate their needs. One customer even mentioned that they were allowed to use their free trial pass without needing staff there each time.
Overall, customers are extremely satisfied with Curves Figtree. They love the friendly staff, the variety of classes and personal training options, the all-female environment, and the convenient opening times. The gym also has excellent security and parking facilities, and customers appreciate the flexibility and willingness to accommodate their needs.
Tried to use my free trial pass but unfortunately they need to be with you every time you come in when on the trail. There were no times that suited me as I work during business hours and was hoping to go after work - so I really couldn't use the trial as they weren't available after work. Not a great system, would have loved to used the 7 day trial without needing staff there each time. Not sure of the reason behind this, other gyms allow you to utilise a free trial. Very disappointing. New info added in reply to the response: I didn't mind that someone would need to be there, I was just told that there was no option for me to use the free pass after 5pm as no one could be there with me. If you have this rule, it would be good if you could be flexible.
Latoya Lam
Terrible gym. I used some free passes to try it out. I've been going to the gym for many years and at this gym I was only allowed to do one rotation of the circuit. I was told that "I would put people off if I exercised like that" and "it's not that type of gym, we are not encouraging anyone to exercise more than 30 mins". When I go to the gym I want to work out and get fit. This is not a gym for that. When I called to say I wasn't joining I offered for the owner to call me so I could advise her of my experience and what I was told by her staff. Over four weeks later I still have not received a call. If you want a gym for the sole purpose of saying you belong to a gym and you don't actually want to achieve anything this is the place for you.
Emma Cleveland