https://gymnearme.net.au/backend/profiles/get_profiles?gym_id=5250&include_types=1&include_classes=1&include_features=1&include_social=1&include_memberships=1&include_offers=1&include_hours=1&include_reviews=1&include_google_place=1&include_average_review=1&return_url=1
Category
Gym

HIIT/FUNCTIONAL Studio

Womens Only Gym
Classes
Yoga

Pilates

Zumba

Boxing
Opening Hours
Mon: 06:30 - 00:00
Tue: 06:30 - 00:00
Wed: 06:30 - 00:00
Thu: 06:30 - 00:00
Fri: 06:30 - 10:30
Sat: 00:00 - 10:00
Sun: Closed
Membership Plans Available at Curves
Curves Morisset offers a range of membership options, starting from $15 per week, which give you access to their gym, classes, and other fitness services.
About Curves
Curves has helped millions of women around the world to get healthier and stronger. Visit your local Curves gym and meet with a Curves coach today!
Curves is a facility specially designed for women that features a complete 30-minute workout that is fun, fast, and safe. Curves has helped women around the world get healthier and stronger with our unique fitness solution. In just 30 minutes, you work every major muscle group through a proven gym program of strength training, cardio and stretching. When you get stronger increase your flexibility and work to prevent injury - you're setting the stage for a healthy, more active future. As a member, you can take as many classes as you'd like. Our gym classes range from low to high intensity, which means you can always find a program that works for you.
See what makes Curves the Best Gym in Town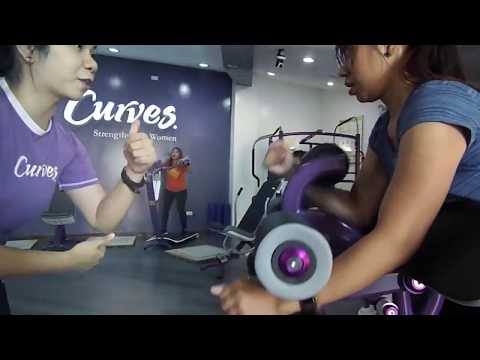 Experience the energy and community at Curves.
See our certified trainers in action and get a feel for the energy and community at our gym. Watch now and come experience the difference at Morisset.
Get a feel for the lively and supportive atmosphere that sets Curves apart from other gyms in Morisset
See firsthand the dedication and passion of our certified trainers as they guide and inspire members to reach their fitness goals.
Map
Enquire and view gym prices at Curves. No obligation to join.
Customer Reviews
Curves Morisset is a fantastic gym for women of all ages and fitness levels. The staff are incredibly friendly and welcoming, and always make sure that members are using the machines correctly and safely. They also provide a variety of activities to keep the workouts interesting.
The gym is always kept clean and sanitised, and members have commented on the great atmosphere and how motivating the staff are. They have also praised the staff for their knowledge and support, and for helping them to achieve their fitness and weight loss goals.
The gym also offers personal training options, classes, and exercise and training protocols. Members have commented on the great benefits they have seen in their overall health and wellbeing, and how much more energy they have. They have also commented on the friendships they have made and the feeling of accomplishment they get when they leave. Curves Morisset is a great place to get fit and healthy, and to make some wonderful friends along the way.
Fantastic staff who care about each member. They ensure you use the machines correctly and give alternative exercises for machines individuals aren't able to use due to health conditions. The premises is always super clean with sanitiser available throughout and cleaning of machines after each session. There are different activities provided to keep it interesting. I love going to Curves Morisset as they have helped me gain more confidence, balance and muscle tone. A great place for women of all ages to get their exercise
Libby Dyson
As a type 1 diabetic, my feet were often tingling especially at night. Since starting at Curves Morisset I've noticed they've stopped. Winning! Leanne, Anita and Kathy are just lovely and are committed trainers. I love the face it's only 30 minutes of my day and a mixture of strength, balance and fitness exercises. Highly recommend joining.
Lianne Dean
There are not many businesses where you can walk through the door and everyone remembers your name. There is always a cheery 'Hi Vicki' from the staff and often from the other ladies already doing their workout. I had been to a Curves gym over 10 years ago and when I'd walk out I would think, what a waste. I hadn't even worked up a sweat. Working locally I had spoken to a few of my customers about the Morisset Curves. They all sung it's praises. I decided to join as I needed to get fit....a grandson on the way! Chris and her staff are amazing. You really DO feel like part of their family. The machines give you an excellent workout and within a few weeks you, (and your friends) notice the difference. Not only am I losing weight but I have so much more energy. I recommended Curves to several friends and they too, are reaping the benefits! Thank you, thank you, thank you! Cheers, Vicki R
Brooke Davies
Pat McMillan I have only been with Curves since September last year and I can't speak highly enough of the facilities and the staff who are always so pleasant & happy every day and ready to help you with your goals. Chris is just fantastic, always a smile and a lot of encouragement. I enjoy so much going to Curves at Morisset and have already felt the benefits of my workouts each week.
Paul & Patricia McMillan
Curves at Morisset has a warm, welcoming atmosphere. The Staff are always smiling and greet each member by name, don't know how they do that! Every member no matter what their level of fitness is, is encouraged to do their best and each little achievement is celebrated by all. I recommend Curves Morisset to all women, no matter what your age or level of fitness is, come on in.
Cody Reeley