https://gymnearme.net.au/backend/profiles/get_profiles?gym_id=5244&include_types=1&include_classes=1&include_features=1&include_social=1&include_memberships=1&include_offers=1&include_hours=1&include_reviews=1&include_google_place=1&include_average_review=1&return_url=1
Category
Gym

HIIT/FUNCTIONAL Studio

Womens Only Gym
Opening Hours
Mon: 00:00 - 00:00
Tue: 00:00 - 00:00
Wed: 00:00 - 00:00
Thu: 00:00 - 11:00
Fri: 00:00 - 00:00
Sat: 00:00 - 10:30
Sun: Closed
Membership Plans Available at Curves
At Curves Sutherland, you can join for a monthly fee of $19.95 and get access to a variety of fitness classes, equipment, and support from experienced trainers.
About Curves
Curves has helped millions of women around the world to get healthier and stronger. Visit your local Curves gym and meet with a Curves coach today!
Curves is a facility specially designed for women that features a complete 30-minute workout that is fun, fast, and safe. Curves has helped women around the world get healthier and stronger with our unique fitness solution. In just 30 minutes, you work every major muscle group through a proven gym program of strength training, cardio and stretching. When you get stronger increase your flexibility and work to prevent injury - you're setting the stage for a healthy, more active future. As a member, you can take as many classes as you'd like. Our gym classes range from low to high intensity, which means you can always find a program that works for you.
See what makes Curves the Best Gym in Town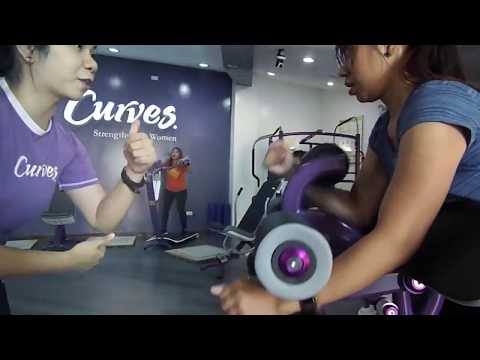 Experience the energy and community at Curves.
See our certified trainers in action and get a feel for the energy and community at our gym. Watch now and come experience the difference at Sutherland.
Get a feel for the lively and supportive atmosphere that sets Curves apart from other gyms in Sutherland
See firsthand the dedication and passion of our certified trainers as they guide and inspire members to reach their fitness goals.
Map
Enquire and view gym prices at Curves. No obligation to join.
Customer Reviews
Curves Sutherland is a fantastic gym for women of all ages and abilities. The staff are incredibly friendly, knowledgeable, and supportive, and they make sure that everyone feels comfortable and welcome. The gym offers a variety of classes, including fitness dancing, yoga, body basics, weights, cardio box, and Zumba, as well as personal training options. The 30-minute circuit is perfect for those with busy schedules, and the atmosphere is always positive and encouraging.
Customers have praised the staff for their commitment to helping members reach their health and fitness goals. They have also commented on the welcoming atmosphere and the variety of classes available. Many customers have also mentioned the great friendships they have made at Curves Sutherland, and how the gym has become a big part of their weekly routine.
The gym is also very Covid-safe, with temperature checks on entry, hand sanitiser, and cleaning of equipment every 30 minutes. This makes it a safe and comfortable place to work out, and customers have praised the team for their efforts in making the gym a great resource for everyone. With its friendly atmosphere, variety of classes, and commitment to helping members reach their goals, Curves Sutherland is a great place to get fit and stay fit.
I joined Curves Sutherland over ten years ago and have never regretted it. The staff are lovely and so encouraging, knowledgeable and supportive. Jacky and Lynda, the owners, lead a great team! The community of women who I've met at Curves are now great friends. We all support each other on our journey for a healthy and fulfilling life. Here's to another ten years!
Janette Richardson
I've been to many gyms in my time but Curves Sutherland is the first and only place I've really ever felt comfortable going to. There's no judgement ever! A place for all ages and abilities. Jacquie, Lynda and all the staff are so welcoming, kind and friendly. They are encouraging and caring when it comes to my fitness abilities, pushing to be better but never forceful, allowing everyone to go at their own pace according to fitness levels. All members are friendly and encouraging too. A very welcoming place to go and workout.
Deena Marcellino
With motivating, supportive staff, providing a friendly welcoming environment; Curves Sutherland is not your average gym! It's super clean and the variety of music & classes are great! Curves Sutherland is truly committed to their community of women getting stronger together, achieving goals and having some fun along the way!
Jacq Marincas
The Curves Sutherland team provide an incredibly supportive environment to help women achieve their health and wellness goals. They really do go above and beyond in making this gym a wonderful resource for every member and I always leave in a much better mood! It's the only gym I've ever been able to commit to.
Jo Wilson