https://gymnearme.net.au/backend/profiles/get_profiles?gym_id=3604&include_types=1&include_classes=1&include_features=1&include_social=1&include_memberships=1&include_offers=1&include_hours=1&include_reviews=1&include_google_place=1&include_average_review=1&return_url=1
Category
Gym

Fitness Center

Health Centre

Womens Only Gym
Classes
Pilates

HIIT

Yoga

Zumba

Group Classes
Opening Hours
Mon: 07:00 - 20:00
Tue: 07:00 - 20:00
Wed: 07:00 - 20:00
Thu: 07:00 - 20:00
Fri: 07:00 - 17:00
Sat: 09:00 - 12:00
Sun: Closed
Membership Plans Available at Fernwood Fitness
Fernwood Fitness Ascot Vale offers flexible memberships with no lock-in contracts, access to gym floor equipment, group classes, yoga and mat Pilates classes, free breakfast, and sparkling clean change rooms with free toiletries, starting from $24.00 per week.
Plan
Description
Price
Fernwood Flexible Membership

Month-to-month no lock in contract for added flexibility

$30.00 - weekly
Fernwood 12 Month Ongoing

Access to gym floor
including cardio & weights equipment

$26.00 - weekly
Fernwood 18 Month Ongoing

Access to gym floor
including cardio & weights equipment

$24.00 - weekly
About Fernwood Fitness
Fernwood Fitness clubs are the best women's only gyms offering fitness classes, reformer Pilates, weights, free breaky, PT, cardio, HIIT & yoga. Join today!
See what makes Fernwood Fitness the Best Gym in Town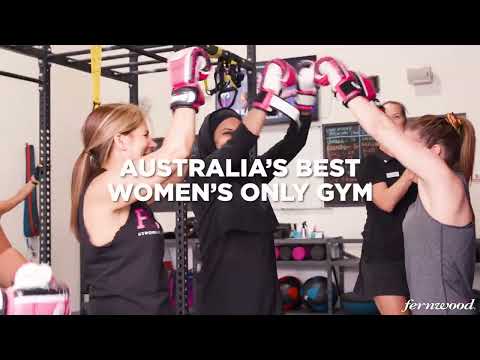 Experience the energy and community at Fernwood Fitness.
See our certified trainers in action and get a feel for the energy and community at our gym. Watch now and come experience the difference at Ascot Vale.
Get a feel for the lively and supportive atmosphere that sets Fernwood Fitness apart from other gyms in Ascot Vale
See firsthand the dedication and passion of our certified trainers as they guide and inspire members to reach their fitness goals.
Map
Enquire and view gym prices at Fernwood Fitness. No obligation to join.
Customer Reviews
Fernwood Fitness Ascot Vale is a fantastic gym for women of all ages and fitness levels. Customers love the modern facilities, friendly staff, and the sense of community that the gym has. The reformer pilates classes have been especially popular, with many customers seeing massive improvements to their bodies and their overall health. The gym also offers a range of classes, from Fiit30 to personal training, and the staff are always accommodating and helpful.
The gym is also very clean and quiet, and the 24/7 access is a great bonus for busy mums. Customers also appreciate the monthly contracts, which are not monthly, and the fact that the gym is very inclusive. The managers and team members are also praised for their communication and professional service.
Overall, customers have had a great experience at Fernwood Fitness Ascot Vale and highly recommend it to anyone looking for a supportive and positive environment. The gym is also secure, with plenty of parking, and the opening times are convenient. With all these features, it's no wonder that customers love this gym!
I have been going to Fernwood Ascot Vale for close to a year now and have been really impressed with the reformer pilates facilities. I started Pilates with a chronic hip injury and was attending the physio weekly, however due to regular reformer classes I have been able to build up strength and my injury is near non existent. No more physio bills! I have seen massive improvements to the way my body looks and feels and enjoy the sense of community the gym has, due to the small classes and regular attendees. I am super glad I took the punt post Covid and signed up.
Chloe Jade
Dont join Fernwood! They have number of unfair practices built into their membership contract that benefits the company. I cancelled over two months ago and they are continuing to bill me and blaming me for cancellation correspondence they lost during Melbourne lockdown - and they have a debt collector emailing and texting me daily. Extremely upsetting and traumatic experience.
Margot Anderson