https://gymnearme.net.au/backend/profiles/get_profiles?gym_id=3605&include_types=1&include_classes=1&include_features=1&include_social=1&include_memberships=1&include_offers=1&include_hours=1&include_reviews=1&include_google_place=1&include_average_review=1&return_url=1
Category
Gym

Fitness Center

Health Centre

Womens Only Gym
Opening Hours
Mon: 08:30 - 19:30
Tue: 08:30 - 19:30
Wed: 08:30 - 19:30
Thu: 08:30 - 19:30
Fri: 08:30 - 12:30
Sat: Closed
Sun: Closed
Membership Plans Available at Fernwood Fitness
Fernwood Fitness Ballarat offers three different memberships: 12 Month Ongoing for $24.00 per week, 18 Month Ongoing for $22.50 per week, and Flexible Membership for $27.50 per week. All memberships include access to the gym floor, group classes, yoga and mat Pilates classes, free breakfast, and sparkling clean change rooms with free toiletries.
| Plan | Description | Price |
| --- | --- | --- |
| Fernwood 12 Month Ongoing | Access to our existing Ballarat club until our new club opens in October | $24.00 - weekly |
| Fernwood 18 Month Ongoing | Access to our existing Ballarat club until our new club opens in October | $22.50 - weekly |
| Fernwood Flexible Membership | Access to our existing Ballarat club until our new club opens in October | $27.50 - weekly |
About Fernwood Fitness
Fernwood Fitness clubs are the best women's only gyms offering fitness classes, reformer Pilates, weights, free breaky, PT, cardio, HIIT & yoga. Join today!
Our relaxed atmosphere will ensure you feel comfortable in one of our group fitness classes held in our air-conditioned group fitness studio.
Lacking motivation? Our qualified Personal Trainers will keep you motivated and achieve a toned body shape.
Is weight loss your goal? Our fully trained Food Coaches will support you through your journey to success by helping you make simple lifestyle changes for long-lasting results.
Need someone to watch the little ones while you work out? Our childminding is open in the mornings, Monday to Friday.
Is cellulite a problem? Endermologie, our exclusive fluid reduction and cellulite treatments will help reduce cellulite, improve circulation.
See what makes Fernwood Fitness the Best Gym in Town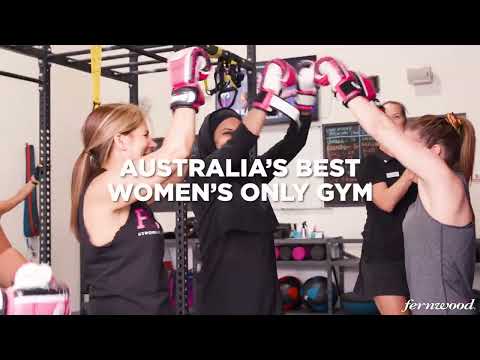 Experience the energy and community at Fernwood Fitness.
See our certified trainers in action and get a feel for the energy and community at our gym. Watch now and come experience the difference at Ballarat.
Get a feel for the lively and supportive atmosphere that sets Fernwood Fitness apart from other gyms in Ballarat
See firsthand the dedication and passion of our certified trainers as they guide and inspire members to reach their fitness goals.
Map
Enquire and view gym prices at Fernwood Fitness. No obligation to join.
Customer Reviews
Fernwood Fitness Ballarat is a fantastic gym that offers a wide range of facilities, classes, and personal training options. Customers love the welcoming atmosphere and friendly staff, who are always willing to go the extra mile to help members reach their goals. The gym is well-maintained and has a great range of equipment, and the 24-hour access is a great bonus. Customers also appreciate the holistic approach to health and wellbeing, with the staff providing food coaching sessions, empower sessions, and the opportunity to meet other like-minded members. The group classes are diverse and non-intimidating, and the coffee is always good. The gym also celebrates members' achievements and genuinely wants to see them succeed. Overall, customers love the supportive environment and the sense of community at Fernwood Ballarat.
I have been a member at Fernwood Ballarat now for almost 18months, joining this club was without a doubt the best decision i could of made for myself. The club is beautiful and inviting and has an incredible range of equipment and group fitness classes. Every staff member is welcoming and supportive and nothing is ever to much trouble. The club is so much more then just a gym, it's a family, they always go above and beyond to set you up for success and genuinely care about your journey.. I have found my place, i will always call fernwood home.
Sam Withers
The best gym I've ever had the honor of stepping foot into. I have never felt so supported with my physical fitness journey. The staff are so beautiful and genuinely want you to succeed. Lee is the loveliest owner. She takes so much pride in her gym and her members and has such a meaningful connection with each and everyone of us. Proud to say I'm a Fernwood Ballarat member
Chelsea Grace