https://gymnearme.net.au/backend/profiles/get_profiles?gym_id=3606&include_types=1&include_classes=1&include_features=1&include_social=1&include_memberships=1&include_offers=1&include_hours=1&include_reviews=1&include_google_place=1&include_average_review=1&return_url=1
Category
Gym

Fitness Center

Health Centre

Womens Only Gym
Classes
Circuit

Pilates

Yoga

Swimming Pool
Opening Hours
Mon: 08:00 - 20:00
Tue: 08:00 - 20:00
Wed: 08:00 - 20:00
Thu: 08:00 - 20:00
Fri: 08:00 - 15:00
Sat: 09:00 - 13:00
Sun: Closed
Membership Plans Available at Fernwood Fitness
Fernwood Fitness Bankstown offers three different memberships: a month-to-month no lock in contract for added flexibility ($40 per week), a 12 month ongoing membership ($32 per week), and an 18 month ongoing membership ($27 per week). All memberships include access to the gym floor, group classes, yoga and mat Pilates classes, free breakfast every morning, and sparkling clean change rooms with free toiletries.
Plan
Description
Price
Fernwood Flexible Membership

Month-to-month no lock in contract for added flexibility

$40.00 - weekly
Fernwood 12 Month Ongoing

Access to gym floor
including cardio & weights equipment

$32.00 - weekly
Fernwood 18 Month Ongoing

Access to gym floor
including cardio & weights equipment

$27.00 - weekly
About Fernwood Fitness
Fernwood Fitness clubs are the best women's only gyms offering fitness classes, reformer Pilates, weights, free breaky, PT, cardio, HIIT & yoga. Join today!
Welcome to Fernwood Bankstown, one of Sydney's premier all-female health clubs. We cater to all ages and fitness levels in a friendly, relaxed atmosphere.
We know what women want and provide the best experience possible - we are a home away from home. Our caring and passionate staff are world class. We are dedicated to our members and enthusiastic about improving women's wellbeing.
Our vibrant and relaxed atmosphere makes the club a great place to work on your heath and fitness.
We have an extensive group fitness timetable featuring Les Mills Body Attack, Body Pump and Body Balance. We also offer personalised programs, weight management, nutrition education, Personal Training and on-site childcare.
See what makes Fernwood Fitness the Best Gym in Town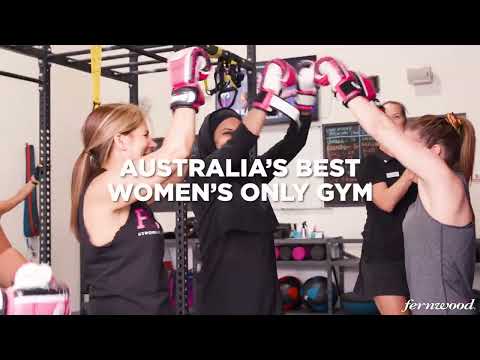 Experience the energy and community at Fernwood Fitness.
See our certified trainers in action and get a feel for the energy and community at our gym. Watch now and come experience the difference at Bankstown.
Get a feel for the lively and supportive atmosphere that sets Fernwood Fitness apart from other gyms in Bankstown
See firsthand the dedication and passion of our certified trainers as they guide and inspire members to reach their fitness goals.
Map
Enquire and view gym prices at Fernwood Fitness. No obligation to join.
Customer Reviews
Fernwood Fitness Bankstown is a 24/7 women's only health club that offers a wide range of facilities and services. Customers love the modern, state-of-the-art equipment, the variety of classes, the friendly and professional staff, and the affordable prices. Customers have praised the staff for being welcoming, understanding, and encouraging, and for making the joining process seamless. They have also praised the trainers for being highly qualified and motivating, and for pushing them beyond their limits. Customers have also praised the child care services, the cleanliness of the gym, and the affordability of the Pilates and reformer classes. Overall, customers have had a great experience at Fernwood Fitness Bankstown and have praised the staff, facilities, and services.
Sylvia is a fantastic teacher, and also a genuinely lovely person (which I feel is important when you're listening to someone talk at you for an hour or more). Her directions are clear and precise so you're not looking up to check you're doing the right thing, Her classes are truly for all levels, and although you've worked hard you'll somehow come out relaxed. Being a trainer and adding yoga to my routine is really important for recovery and strength. great company, great class, great Gym!! ❤️
Tima PT
I really don't usually like putting down reviews because I don't like brining other businesses down but I have to write this. Prices are on fire, we'll start at the membership that is 300 out of your pocket, and move onto the $52 or $60 fortnightly payments which do not include reformer Pilates that needs a seperate payment. I was very happy that they had a sauna but then that also had a seperate payment. There is a cancellation fee of $300 and the one that shocked me the most was the holding fee! The entrance key is 99 and if u lose it gotta pay another 99. It's not a bad gym all over but seriously we live in Bankstown here it is a middle income area so make it a tad bit affordable, at least include the sauna and reformer Pilates. Hope this gets taken into reconsideration because every time I'd speak to people about this gym everyone says the same, it is reputable for being so expensive
Pineapple Pizza
I am writing this review as no one responds to my emails. First thing the bikes need servicing since I joined the gym over 3 years ago, the AC issue hasn't been fixed is there going to be another 3 month wait and there was price increases for a membership deferral while nothing at the gym gets fixed, mats have been removed apparently due to OHS but every other gym uses mats and don't charge deferral fees. If someone responds I won't have to complain and if there was an OHS issue why can we all use the same machines. I love attending this gym obviously as I've been a member for a long time but it's unfortunate under these circumstances that I feel like I am not being heard.
I
The gym is overall good however I had a bad experience with a employee named Ashley. I understand the terms and conditions of wearing shoes in the gym however this lady confronted me like a child and very Rudely. Her tone was loud and automatically in argue mode. If she had came upto me nicely and notified me on the terms then I would not have a problem and apologised but she had given me attitude instead. As a worker in this female only gym you should always be polite, kind and encouraging but this employee was not.
Sarah Walton