https://gymnearme.net.au/backend/profiles/get_profiles?gym_id=3607&include_types=1&include_classes=1&include_features=1&include_social=1&include_memberships=1&include_offers=1&include_hours=1&include_reviews=1&include_google_place=1&include_average_review=1&return_url=1
Category
Gym

Fitness Center

Health Centre

Womens Only Gym
Classes
Pilates

Zumba

Dance

Yoga

Boxing
Opening Hours
Mon: 09:00 - 20:00
Tue: 09:00 - 20:00
Wed: 09:00 - 20:00
Thu: 09:00 - 20:00
Fri: 09:00 - 18:00
Sat: 08:30 - 14:00
Sun: Closed
Membership Plans Available at Fernwood Fitness
Fernwood Fitness Belconnen offers two membership options: a 12 Month Ongoing membership for $26 per week, and a Flexible Membership with no lock-in contract for $30 per week, both of which include access to the gym floor, group classes, yoga and mat Pilates classes, free breakfast, and sparkling clean change rooms with free toiletries.
Plan
Description
Price
Fernwood 12 Month Ongoing

Access to gym floor
including cardio & weights equipment

$26.00 - weekly
Fernwood Flexible Membership

Month-to-month no lock in contract for added flexibility

$30.00 - weekly
About Fernwood Fitness
Fernwood Fitness clubs are the best women's only gyms offering fitness classes, reformer Pilates, weights, free breaky, PT, cardio, HIIT & yoga. Join today!
Welcome to Fernwood Belconnen. We have been located in Westfield Belconnen for the past 10 years, and our brand new state-of-the-art club is now open in the new part of the shopping centre.
Our Zumba classes are motivating many members to be the best they can be. We also offer professional Personal Training, loads of classes, nutrition advice and child-minding facilities.
Our vibrant and relaxed atmosphere make us perfect for all levels of fitness, so our experienced team can offer a range of options to suit your personal needs.
See what makes Fernwood Fitness the Best Gym in Town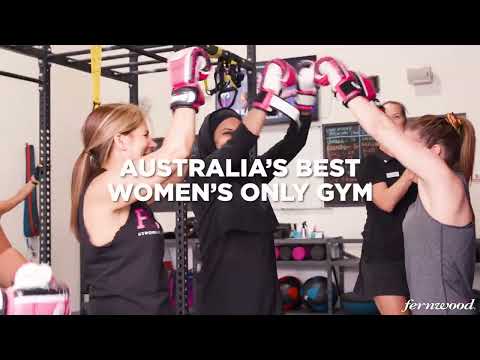 Experience the energy and community at Fernwood Fitness.
See our certified trainers in action and get a feel for the energy and community at our gym. Watch now and come experience the difference at Belconnen.
Get a feel for the lively and supportive atmosphere that sets Fernwood Fitness apart from other gyms in Belconnen
See firsthand the dedication and passion of our certified trainers as they guide and inspire members to reach their fitness goals.
Map
Enquire and view gym prices at Fernwood Fitness. No obligation to join.
Customer Reviews
Fernwood Fitness Belconnen is a great gym for anyone looking for a supportive and welcoming environment. Customers love the friendly staff and trainers, who are always willing to help and encourage members to reach their goals. The gym offers a wide variety of classes, from Fiit30 to Rise Challenge, and the creche is a great bonus for parents. The gym is also conveniently located and has plenty of parking.
Customers also appreciate the cleanliness of the gym and the fact that it is not intimidating like some other gyms. They also love the fact that the gym is now under new management, as the previous management was not up to par. The gym also offers personal training options and exercise and training protocols.
Overall, customers are very happy with their experience at Fernwood Fitness Belconnen. They appreciate the friendly staff, the wide variety of classes, the cleanliness of the gym, and the convenient location. They also love the creche and the fact that the gym is now under new management.
I have a very bad experience with Fernwood Fitness, Belconnen. They misused my spouse direct debt details she provided to them. When she got the membership transferred to Woden, the Belconnen center continued to charge after transferring. When I raised this with the Manager Mia, she told us upfront that no money will be refunded. The systems are new and everyone needs to be patient. I guess this is there pretext to grab money from every customer. I am not hopeful of refund but to prevent further misuse I have got them blocked on my bank account. On another occasion also they charged us without any information and told us they are suffering from Covid-19 loses so they will only refund partial amount.
Nitin Gupta