https://gymnearme.net.au/backend/profiles/get_profiles?gym_id=3612&include_types=1&include_classes=1&include_features=1&include_social=1&include_memberships=1&include_offers=1&include_hours=1&include_reviews=1&include_google_place=1&include_average_review=1&return_url=1
Category
Gym

Fitness Center

Health Centre

Womens Only Gym
Classes
Zumba

Pilates

Group Classes
Opening Hours
Mon: 08:00 - 20:00
Tue: 08:00 - 20:00
Wed: 08:00 - 20:00
Thu: 08:00 - 20:00
Fri: 08:00 - 17:00
Sat: 08:00 - 13:00
Sun: Closed
Membership Plans Available at Fernwood Fitness
Fernwood Fitness Bulleen offers three different membership options: 18 Month Ongoing for $24 per week, 12 Month Ongoing for $28 per week, and Flexible Membership for $33 per week, all of which include access to the gym floor, group classes, yoga and mat Pilates classes, free breakfast, and sparkling clean change rooms with free toiletries.
Plan
Description
Price
Fernwood 18 Month Ongoing

Access to gym floor
including cardio & weights equipment

$24.00 - weekly
Fernwood 12 Month Ongoing

Access to gym floor
including cardio & weights equipment

$28.00 - weekly
Fernwood Flexible Membership

Month-to-month no lock in contract for added flexibility

$33.00 - weekly
About Fernwood Fitness
Fernwood Fitness clubs are the best women's only gyms offering fitness classes, reformer Pilates, weights, free breaky, PT, cardio, HIIT & yoga. Join today!
Created in 1989, Fernwood Fitness has become synonymous with Australian women's health and fitness. With Clubs all over Australia, Fernwood offers women an inspiring space to train and be part of a community of strong women.
Our club offers a variety of training options including reformer pilates, group fitness classes, one on one personal training and group training options. Our Bulleen Plaza location means there's heaps of parking available to our members and the convenience of shopping before or after a workout. Contact today .
See what makes Fernwood Fitness the Best Gym in Town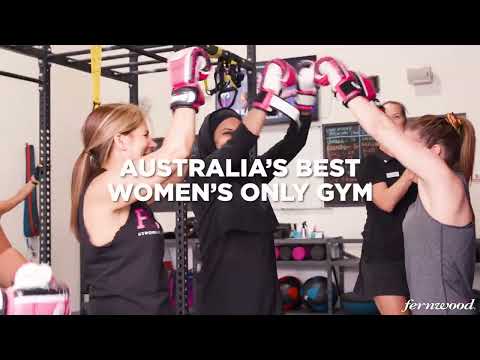 Experience the energy and community at Fernwood Fitness.
See our certified trainers in action and get a feel for the energy and community at our gym. Watch now and come experience the difference at Bulleen.
Get a feel for the lively and supportive atmosphere that sets Fernwood Fitness apart from other gyms in Bulleen
See firsthand the dedication and passion of our certified trainers as they guide and inspire members to reach their fitness goals.
Map
Enquire and view gym prices at Fernwood Fitness. No obligation to join.
Customer Reviews
Fernwood Fitness Bulleen is a fantastic gym for women of all ages and fitness levels. Customers love the friendly and helpful staff, who always remember their names and make them feel welcome. The gym is spacious and well-equipped, with plenty of machines, weights, and classes to choose from. The 24-hour access allows customers to work out around their busy schedules, and they feel safe in a secure environment. The Fit30 class is a great way to get a burst of cardio, and the reformer Pilates classes are also popular. The gym also has a creche, so parents can bring their children with them. Customers also appreciate the lounge area, where they can have breakfast before starting their day. All in all, Fernwood Fitness Bulleen is a great place to work out and get fit.
I don't know why I waited so long to join! Only 2 weeks in and I feel like part of the family. My personalised strength training program gives me joy - listening to my podcasts or music and getting fit! The Fit30 class is hard work and a magnificent way of doing a burst of cardio and there are lots of other classes (and a creche!). The treadmills and steppers have Bluetooth Netflix/tv/etc. The staff are so happy to see you, help you and they love their jobs! Whether you feel like a bit of company or feel like keeping to yourself, YOU CHOOSE, I am so happy I joined. Tell them I sent you!
Yvonne Adele
A great place to workout, lots of room and variety of classes including reformer Pilates. A lot of gyms can be pretentious but not here, the members and staff are very friendly and welcoming, and yes like the show Cheers "everyone knows your name" and what to know your name. I definitely recommend joining.
Daniela Volpe
Great staff, friendly and helpful. They remember you name which is very nice. It's a small gym, very quiet over Covid which I liked. They where very accommodating. As there was no child care during covid I would bring my baby in the pram with me. When I had to quit my membership they where also accommodating. How ever if you are a serious about the gym you might find there is limited machines etc. But they have everything you need but no cable machine, back extension for example. Could do with a couple more. Over all a great experience
Danakeli Rose