https://gymnearme.net.au/backend/profiles/get_profiles?gym_id=3616&include_types=1&include_classes=1&include_features=1&include_social=1&include_memberships=1&include_offers=1&include_hours=1&include_reviews=1&include_google_place=1&include_average_review=1&return_url=1
Category
Gym

Fitness Center

Health Centre

Womens Only Gym
Classes
Yoga

Pilates

Spin

Boxing

Group Classes
Opening Hours
Mon: 00:00 - 09:00
Tue: 00:00 - 09:00
Wed: 00:00 - 09:00
Thu: 00:00 - 09:00
Fri: 00:00 - 09:00
Sat: Closed
Sun: Closed
Membership Plans Available at Fernwood Fitness
Fernwood Fitness Canberra City offers two membership options: a 12 Month Ongoing membership for $30 per week, and a Flexible Membership with no lock-in contract for $35 per week, both of which include access to the gym floor, group classes, yoga and mat Pilates classes, free breakfast, and sparkling clean change rooms and free toiletries.
Plan
Description
Price
Fernwood 12 Month Ongoing

Access to gym floor
including cardio & weights equipment

$30.00 - weekly
Fernwood Flexible Membership

Month-to-month no lock in contract for added flexibility

$35.00 - weekly
About Fernwood Fitness
Fernwood Fitness clubs are the best women's only gyms offering fitness classes, reformer Pilates, weights, free breaky, PT, cardio, HIIT & yoga. Join today!
Welcome to Fernwood Canberra City, a premium 24/7 women's health club located in the heart of Canberra's CBD. Our club provides a safe environment for women to exercise, supported by our expert staff and wonderful members. Members have access to group fitness classes, cycling, yoga, FIIT30, personal training and 1on1 reformer pilates sessions.
Let us help you to achieve your health and fitness goals! We look forward to seeing you at Fernwood Canberra City!
See what makes Fernwood Fitness the Best Gym in Town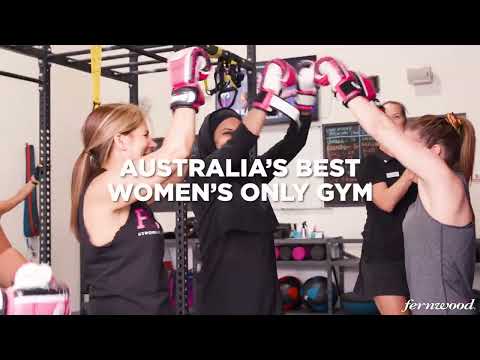 Experience the energy and community at Fernwood Fitness.
See our certified trainers in action and get a feel for the energy and community at our gym. Watch now and come experience the difference at Canberra.
Get a feel for the lively and supportive atmosphere that sets Fernwood Fitness apart from other gyms in Canberra
See firsthand the dedication and passion of our certified trainers as they guide and inspire members to reach their fitness goals.
Map
Enquire and view gym prices at Fernwood Fitness. No obligation to join.
Customer Reviews
Fernwood Fitness Canberra City is a friendly gym that is dedicated to helping each member reach their potential. Customers love the atmosphere of the gym, which is like a big family, and appreciate the staff who are always friendly and helpful. The gym has recently been refurbished and now offers a beauty area with massage and facial services. Customers also appreciate the hardworking and lovely ladies at the gym.
The gym offers a variety of classes and personal training options, as well as exercise and training protocols. Customers also appreciate the security and parking options available at the gym. The opening times are convenient and the staff are always willing to answer any questions.
Overall, customers are extremely satisfied with their experience at Fernwood Fitness Canberra City. They appreciate the friendly atmosphere, helpful staff, and the variety of services and facilities available. Customers also appreciate the security and parking options, as well as the convenient opening times.
Worst gym ever. I'm moving away from Canberra and have informed them on email. However they kept charging me and harassing me with endless calls with no reason. A gym is somewhere to feel happy with good vibes not a thief who tries to steal your money away. Club Lime at ANU is only half price with swimming pools and friendly staffs. I don't see there's any reason that people would join in fernwood. I deeply regretted joining them at the very first place.
Rong N
First I would like to say the review is based on my personal experience and yours might be completely different. A friend of mine from Sydney introduced this gym to me, so I decided to give it a try. I pick the one in Canberra city because it is close to where I live. When I walked into the gym, I was 'greeted' by a receptionist with a poker face and she remained that face though out my enrollment. Worse, she got irritated just because I asked her to repeat a couple of questions. This is when she started to comment on my English skill. The conversation ended unpleasantly and I decided to raise it to the manager regarding her attitude and the inappropriate comment. All I want was an apology from the receptionist. Her manager came out, told me she cannot force the receptionist to apologise if the receptionist doesn't want to, otherwise this will be counted as workplace bullying. I just cannot believe what I have heard and withdrawn my application and walked out straight away. Please be noted that their gym is not cheap, my planned membership will cost $2400 a year. I guess I should feel glad this happened before I actually paid. I will not go there ever again. I will also tell all my friends my experience and they can then decide if they want to attend a gym like that.
Ann Kim