https://gymnearme.net.au/backend/profiles/get_profiles?gym_id=3621&include_types=1&include_classes=1&include_features=1&include_social=1&include_memberships=1&include_offers=1&include_hours=1&include_reviews=1&include_google_place=1&include_average_review=1&return_url=1
Category
Gym

Fitness Center

Health Centre

Womens Only Gym
Classes
Circuit

HIIT

Yoga

Pilates

Zumba
Opening Hours
Mon: 07:00 - 19:00
Tue: 07:00 - 19:00
Wed: 07:00 - 19:00
Thu: 07:00 - 19:00
Fri: 08:00 - 13:00
Sat: 08:00 - 12:00
Sun: Closed
Membership Plans Available at Fernwood Fitness
Fernwood Fitness Castle Hill offers 3, 12, and 18 month memberships with access to the gym floor, group classes, yoga and mat Pilates classes, small group training classes, and sparkling clean change rooms with free toiletries, starting at $30 per week.
Plan
Description
Price
Fernwood 3 Month Ongoing

Access to gym floor
including cardio & weights equipment

$45.00 - weekly
Fernwood 12 Month Ongoing

Access to gym floor
including cardio & weights equipment

$35.00 - weekly
Fernwood 18 Month Ongoing

Access to gym floor
including cardio & weights equipment

$30.00 - weekly
About Fernwood Fitness
Fernwood Fitness clubs are the best women's only gyms offering fitness classes, reformer Pilates, weights, free breaky, PT, cardio, HIIT & yoga. Join today!
Welcome to Fernwood Castle Hill - now open 24/7! Since 2005 Fernwood Castle Hill has been offering women of all ages and sizes a friendly and supportive health club that is unique to Fernwood.
Our members have 24 hour access to use the gym, extensive cardio and strength and training area, plus Group Classes, Reformer Pilates & Fernwood exclusive FITT-30 all in air-conditioned comfort.
With a group fitness timetable that offers more than 45 classes a week, we have something for everyone. Our highly experienced group fitness instructors will ensure you finish every class feeling amazing and empowered.
Mums are catered for with our Play Room services available Monday to Friday...
See what makes Fernwood Fitness the Best Gym in Town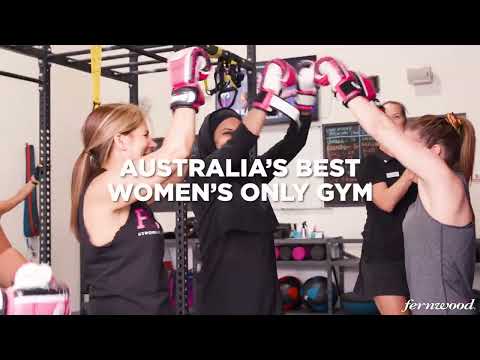 Experience the energy and community at Fernwood Fitness.
See our certified trainers in action and get a feel for the energy and community at our gym. Watch now and come experience the difference at Castle Hill.
Get a feel for the lively and supportive atmosphere that sets Fernwood Fitness apart from other gyms in Castle Hill
See firsthand the dedication and passion of our certified trainers as they guide and inspire members to reach their fitness goals.
Map
Enquire and view gym prices at Fernwood Fitness. No obligation to join.
Customer Reviews
Fernwood Fitness Castle Hill is a fantastic gym for women of all ages and fitness levels. Customers love the friendly and supportive atmosphere, the clean and modern facilities, and the wide range of classes and equipment available. The staff are always friendly and helpful, and the creche is a great bonus for busy mums. Customers have praised the staff for their professionalism and for always going above and beyond to provide quality service. They also appreciate the flexibility of the membership, with classes available across all times of the day. The gym has recently undergone new management and customers are excited to see what the new team brings. Overall, customers are very happy with their experience at Fernwood Fitness Castle Hill and would highly recommend it to others.
Fernwood Castle Hill has a lovely atmosphere and great facilities. When you first walk in, you are greeted by friendly and helpful staff and no gym.sweat smell. They have 24/7 access with a key fob and seems pretty safe (although the carpark downstairs can get a bit too quiet ans isolated outside of staffed hours, but there is a carpark up the ramp also which is just outside the gym). When I first started at Fernwood Castle Hill they provided nice touches such as cool towels, bath mats. For after the showers, breakfast set up, nice essential oils burning, it is sad to see those slowly disappear. Also, when things such as stereo speakers, fans are broken, it took them weeks to get them fixed despite gym instructors and members also expressed their frustrations over this period when staff used to be proactive. In more recent times, more and more gym instructors have left and these group classes replaced by virtual classes, which has resulted in less gym time options and certain face-to-face group classes becoming bigger. The amenities are clean and I love the flowers placed in the change room and that there are hooks and shelves where they are needed within the shower cubicles. Overall, Fernwood Castle Hill is a lovely gym for women to work out with a good variety of group classes and is easy to get to with a bus stop just nearby.
Patricia Nicolaou
I wasn't a gym person until I found Fernwood!! The staff are amazing! So helpful and friendly; the classes are great and suitable for any fitness level, plus with the app you can book at your convenience. Membership is very reasonable for the flexibility, quality of equipment and the awesome staff they employ. Highly recommend castle hill Fernwood!!!
Kylie Museth
Wonderful women only gym that offers affordable childcare. My children love the crèche, and their caretaker Catelyn and look forward to their time at my gym. Fernwood accommodates women of all types of fitness levels and helps them achieve their best. The staff are always smiling, very friendly and helpful. As a mom of young kids, Fernwood has made fitness a reality for me and I'm very grateful.
Samar Khan