https://gymnearme.net.au/backend/profiles/get_profiles?gym_id=3623&include_types=1&include_classes=1&include_features=1&include_social=1&include_memberships=1&include_offers=1&include_hours=1&include_reviews=1&include_google_place=1&include_average_review=1&return_url=1
Category
Gym

Fitness Center

Health Centre

Womens Only Gym
Classes
HIIT

Pilates

Dance

Spin

Group Classes
Opening Hours
Mon: 07:00 - 19:00
Tue: 07:00 - 19:00
Wed: 07:00 - 19:00
Thu: 07:00 - 19:00
Fri: 07:00 - 12:00
Sat: 09:00 - 12:00
Sun: 09:00 - 12:00
Membership Plans Available at Fernwood Fitness
Fernwood Fitness Chermside offers flexible memberships with no lock-in contracts, access to gym floor equipment, group classes, yoga and mat Pilates classes, free breakfast, and sparkling clean change rooms with free toiletries, starting from $24.00 per week.
Plan
Description
Price
Fernwood Flexible Membership

Month-to-month no lock in contract for added flexibility

$30.00 - weekly
Fernwood 12 Month Ongoing

Access to gym floor
including cardio & weights equipment

$26.00 - weekly
Fernwood 18 Month Ongoing

Access to gym floor
including cardio & weights equipment

$24.00 - weekly
About Fernwood Fitness
Fernwood Fitness clubs are the best women's only gyms offering fitness classes, reformer Pilates, weights, free breaky, PT, cardio, HIIT & yoga. Join today!
With Fernwood Chermside's mega group fitness timetable, crÃche and 24/7 access, you can work out on YOUR time!
When you join the club, you will have 24/7 online support for the first 28 days to ensure you get the results you're looking for. Covering exercise, nutrition and mindset, the Your Fernwood program will set you up to achieve life-long health and fitness.
Fernwood Chermside offers an extensive range of services that see our members combining functional training, Personal Training, Food Coaching and Cell-IQ to maximise their results.
Bookings are essential, call (07) 3861 5900.
See what makes Fernwood Fitness the Best Gym in Town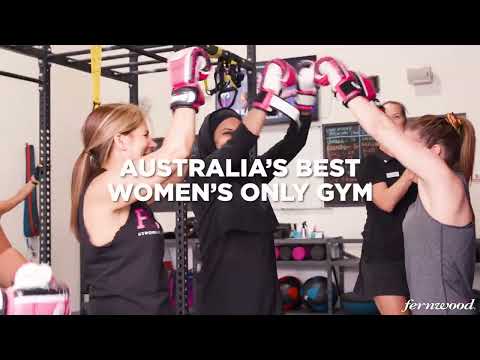 Experience the energy and community at Fernwood Fitness.
See our certified trainers in action and get a feel for the energy and community at our gym. Watch now and come experience the difference at Chermside.
Get a feel for the lively and supportive atmosphere that sets Fernwood Fitness apart from other gyms in Chermside
See firsthand the dedication and passion of our certified trainers as they guide and inspire members to reach their fitness goals.
Map
Enquire and view gym prices at Fernwood Fitness. No obligation to join.
Customer Reviews
Fernwood Fitness Chermside is a great gym for anyone looking for a comfortable and stylish place to work out. Customers love the friendly and supportive staff, the cleanliness of the gym, and the fact that it is never too busy. There are plenty of showers so you never have to wait for one, and the gym also offers a variety of classes and personal training options. Customers also appreciate the security of the gym, the ample parking, and the convenient opening times.
The gym also offers a wonderful community atmosphere, with customers praising the staff for pushing them to achieve their goals. Customers also appreciate the free breakfast and the use of space to kick back and have a cup of tea.
Overall, customers are very happy with their experience at Fernwood Fitness Chermside and would highly recommend it to anyone looking for a great gym. The staff, facilities, features, equipment, security, parking, opening times, classes, and personal training options make it a great place to work out.
The staff are amazing. So friendly, warm and supportive. Gym is always clean. It's never very busy so you can exercise in private. No men hogging all the equipment and making grunting noises, hogging the mirrors. Definitely worth the price to work out in style and comfort. Plenty of showers so you never have to be late for work waiting for a free shower.
Rapunzal Levi
I wish I could give this specific Fernwood gym branch a better rating. I am a huge fan of Fernwood gyms but this branch was truly disappointing. I found this gym to have limited equipment, the bathrooms looked squashed and tired and I just generally feel like this gym is an after thought. It seems like the venue is just not big enough to host a flagship gym. The Chatswood version or even Lawnton would put this gym to shame. It does not feel like an elite and private women's club which is a real shame. If the venue changed I would consider joining but the parking on that level is also a nightmare and it's just not the right place for this gym in my view. There is definitely no pool and possibly also no sauna from memory either?
Mystery Z
Awesome as gym! :) Friendly staff ,amazing services...Such as classes are all included in the price and childcare. Comes at a price, but is great so you can work out not having to worry so much on your children. And as well provided of free breakfast and the use of space to kick back and have a cup of tea :)
Rosalina Key
This gym is fine. It would be great to have more mirrors for free weights though. I transferred here from the Carindale Fernwood, and I really don't understand why I have to pay a few extra dollars each week here when the Carindale gym is newer, has more equipment, more workout zones, bigger rooms, massage chairs, and friendlier staff.
moreiro80