https://gymnearme.net.au/backend/profiles/get_profiles?gym_id=3626&include_types=1&include_classes=1&include_features=1&include_social=1&include_memberships=1&include_offers=1&include_hours=1&include_reviews=1&include_google_place=1&include_average_review=1&return_url=1
Category
Gym

Fitness Center

Health Centre

Womens Only Gym
Classes
Pilates

Zumba

Spin

Boxing
Opening Hours
Mon: 06:00 - 20:30
Tue: 06:00 - 20:30
Wed: 06:00 - 20:30
Thu: 06:00 - 20:30
Fri: 06:00 - 19:30
Sat: 08:00 - 12:00
Sun: 08:00 - 12:00
Membership Plans Available at Fernwood Fitness
Fernwood Fitness Craigieburn offers flexible memberships with no lock-in contracts, access to gym floor equipment, group classes, yoga and mat Pilates classes, free breakfast, and sparkling clean change rooms with free toiletries, starting from $27.00 per week.
Plan
Description
Price
Fernwood Flexible Membership

Month-to-month no lock in contract for added flexibility

$33.00 - weekly
Fernwood 12 Month Ongoing

Access to gym floor
including cardio & weights equipment

$29.00 - weekly
Fernwood 18 Month Ongoing

Access to gym floor
including cardio & weights equipment

$27.00 - weekly
About Fernwood Fitness
Fernwood Fitness clubs are the best women's only gyms offering fitness classes, reformer Pilates, weights, free breaky, PT, cardio, HIIT & yoga. Join today!
Get excited, ladies, because the leaders in women's health and fitness has landed in Craigieburn! Our friendly and highly motivated staff are always here to help you with a range of options to suit your individual needs and help you achieve your health and fitness goals. At Fernwood Craigieburn we offer the following services: personalised gym memberships, Food Coaching, Personal Training, child minding, Body Pump, Body Combat, Boxing Circuits, Studio Cycle, Zumba classes, yoga classes, Pilates classes and much more
See what makes Fernwood Fitness the Best Gym in Town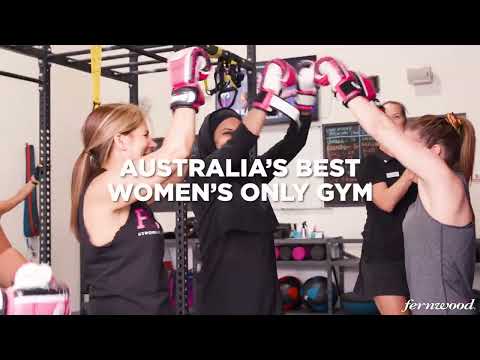 Experience the energy and community at Fernwood Fitness.
See our certified trainers in action and get a feel for the energy and community at our gym. Watch now and come experience the difference at Craigieburn.
Get a feel for the lively and supportive atmosphere that sets Fernwood Fitness apart from other gyms in Craigieburn
See firsthand the dedication and passion of our certified trainers as they guide and inspire members to reach their fitness goals.
Map
Enquire and view gym prices at Fernwood Fitness. No obligation to join.
Customer Reviews
Fernwood Fitness Craigieburn is an amazing gym for women, offering a wide range of facilities, classes, and personal training options. Customers love the friendly and supportive staff, the clean and well-maintained facilities, and the motivating atmosphere. The staff are professional and always willing to help, and the group fitness classes are diverse and challenging. Customers also appreciate the childminding area, which is staffed by friendly and patient attendants. The members lounge offers free coffee, cereal, oats, fruit, and more, and the gym is open 24 hours a day for added convenience. Customers also appreciate the "sisterhood" atmosphere and the encouragement they receive from the instructors. Finally, customers have praised the gym for its understanding and helpful customer service. All in all, Fernwood Fitness Craigieburn is a great gym for women and highly recommended.
fernwood fitness is the great place to get positive results. i really like this place and customer service is really great and friendly. i would recommend everyone to join the gym as specially its only for women's which is much better and we can concentrate properly while doing workout and i really enjoyed the workout and food service. timing is very flexible. we can go anytime because its 24 hrs open service. visit the team at counter. and get more information. thanks
Navdeep Kaur
I signed up around three months ago. Best decision i have made. I used to have anxiety working out in front of other people, but when going with my amazing PT. She had given me so much support over the past couple months. I go out of the gym feeling accomplished and better then ever. Really recommend Fernwood
Manel Fedda
Have been training at Fernwood Craigieburn since they first opened and honestly couldn't imagine going elsewhere. Amazing, friendly and motivating staff/trainers. Also shoutout to the incredible childminding attendants who my daughters love and have always felt comfortable with! Highly recommend!
Jameela Kassem
I highly recommend this excellent gym. It is a wonderful facility that caters for all fitness levels. The trainers are second to none and help you with your fitness journey. The group fitness classes are diverse and will have you walking out feeling happy and challenged. Fernwood Craigieburn is my own little sanctuary and makes me a better person, mum and worker
Casey Nunn
I love the community of women at Fernwood Craigieburn. The support everyone gives each other is so motivating. They have amazing Personal Trainers, a massive Group Fitness timetable, Chilminding, Nutrition Programs, small group training with their FIIT30 sessions, and even breakfast everyday… what more could you want!
Ashleigh Jansen