https://gymnearme.net.au/backend/profiles/get_profiles?gym_id=3627&include_types=1&include_classes=1&include_features=1&include_social=1&include_memberships=1&include_offers=1&include_hours=1&include_reviews=1&include_google_place=1&include_average_review=1&return_url=1
Category
Gym

Fitness Center

Health Centre

Womens Only Gym
Classes
Zumba

Pilates

Yoga

Group Classes
Opening Hours
Mon: Open 24 Hours
Tue: Open 24 Hours
Wed: Open 24 Hours
Thu: Open 24 Hours
Fri: Open 24 Hours
Sat: Open 24 Hours
Sun: Open 24 Hours
Membership Plans Available at Fernwood Fitness
Fernwood Fitness Cranbourne offers 12 and 18 month memberships for $26 and $24 per week respectively, with access to gym floor, group classes, yoga and mat Pilates classes, free breakfast, and sparkling clean change rooms and free toiletries.
Plan
Description
Price
Fernwood 12 Month Ongoing

Access to gym floor
including cardio & weights equipment

$26.00 - weekly
Fernwood 18 Month Ongoing

Access to gym floor
including cardio & weights equipment

$24.00 - weekly
About Fernwood Fitness
Fernwood Fitness clubs are the best women's only gyms offering fitness classes, reformer Pilates, weights, free breaky, PT, cardio, HIIT & yoga. Join today!
That's right, the women's health, fitness and wellness clubs you love is opening a NEW location in Cranbourne in Melbourne's south-east on 1 July, 2021.
Our new Cranbourne Fernwood Fitness club will be located at 1060 Thompson Rd, Cranbourne West.
See what makes Fernwood Fitness the Best Gym in Town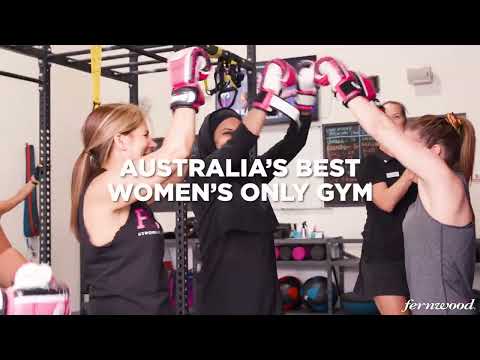 Experience the energy and community at Fernwood Fitness.
See our certified trainers in action and get a feel for the energy and community at our gym. Watch now and come experience the difference at Cranbourne.
Get a feel for the lively and supportive atmosphere that sets Fernwood Fitness apart from other gyms in Cranbourne
See firsthand the dedication and passion of our certified trainers as they guide and inspire members to reach their fitness goals.
Map
Enquire and view gym prices at Fernwood Fitness. No obligation to join.
Customer Reviews
Fernwood Fitness Cranbourne is a fantastic gym that offers a wide range of facilities, classes, and personal training options. Customers love the supportive and friendly atmosphere, with staff that are always accommodating and helpful. The gym is always clean and well-maintained, with new and modern equipment. Customers also appreciate the variety of classes available, from Zumba and Pilates to FIIT30 and Les Mills Workouts. The childcare facilities are also highly praised, with staff that are kind and nurturing. Customers also love the reformer Pilates classes, which are conducted by experienced and knowledgeable trainers. The classes are tailored to suit all skill levels and provide a great way to improve posture, flexibility, and overall fitness. Overall, customers are extremely satisfied with their experience at Fernwood Fitness Cranbourne and highly recommend it to others.
I could not recommend this gym enough! The gym is very clean and equipment in perfect condition. The members and staff are so easy to get along with and very helpful and supportive. Previous experiences with gyms I was anxious to go at the thought of people judging me. I started at this gym in the back row of group fitness classes but now front and centre in the first row. If you struggle going to gym for that reason I highly recommend Fernwood Cranbourne.
Jacqui Pownceby
Love it here it's so much more than just a gym. My 6 month old has been such a handful at their day care and the girls there nurture her and take care of her so well they are amazing and I'm so thankful!!! All the gym staff have been lovely especially Chloe who signed me up and always greets me and smiles when I walk in. She makes it feel more like a community than just a gym.
sarah vansoest
Love this gym so much, I have a reformer Pilates membership, and I go roughly 4 times a week! I love how they have morning classes, so I can get up early, go to gym and even shower/get ready at the gym before work. As a bigger female, I feel so body confident in this gym, and the trainers are so supportive and always willing to help with modifications.
Erin Dwyer
So I fall into the category where people pay for membership and then never come back. Joined and left so many gyms….!!!! Fernwood Cranbourne is the only Gym where I am able to sustain and surprisingly doing all my classes. Gym itself is a vibe. Super Awesome staff, lovely people around you and just so positive. Icing on the cake, they got day care for your little ones
N M