https://gymnearme.net.au/backend/profiles/get_profiles?gym_id=3628&include_types=1&include_classes=1&include_features=1&include_social=1&include_memberships=1&include_offers=1&include_hours=1&include_reviews=1&include_google_place=1&include_average_review=1&return_url=1
Category
Gym

Fitness Center

Health Centre

Womens Only Gym
Classes
HIIT

Yoga

Pilates

Group Classes
Opening Hours
Mon: 08:30 - 00:00
Tue: 08:30 - 00:00
Wed: 08:30 - 00:00
Thu: 08:30 - 00:00
Fri: 08:30 - 13:30
Sat: 08:00 - 12:00
Sun: Closed
Membership Plans Available at Fernwood Fitness
Fernwood Fitness Darwin offers flexible memberships with no lock-in contracts, access to gym floor, group classes, yoga and mat Pilates classes, free breakfast, and sparkling clean change rooms with free toiletries, starting from $27.00 per week.
Plan
Description
Price
Fernwood Flexible Membership

Month-to-month no lock in contract for added flexibility

$35.00 - weekly
Fernwood 12 Month Ongoing

Access to gym floor
including cardio & weights equipment

$29.50 - weekly
Fernwood 18 Month Ongoing

Access to gym floor
including cardio & weights equipment

$27.00 - weekly
About Fernwood Fitness
Fernwood Fitness clubs are the best women's only gyms offering fitness classes, reformer Pilates, weights, free breaky, PT, cardio, HIIT & yoga. Join today!
Fernwood Fitness Darwin is helping women of all shapes and sizes reach their full potential and achieve their goals. Whether it's to lose weight, tone, gain strength, reduce stress or reaching that state of FLOW where the magic happens - we are here to help.
You don't need any previous experience with gyms to succeed, as our professional staff can provide all the guidance required to get you started and help guide you on your journey to WELLNESS! We also offer a great range of Group Fitness Classes, Personal Training, Nutrition Programs, Childcare Facilities and easy access to parking.
See what makes Fernwood Fitness the Best Gym in Town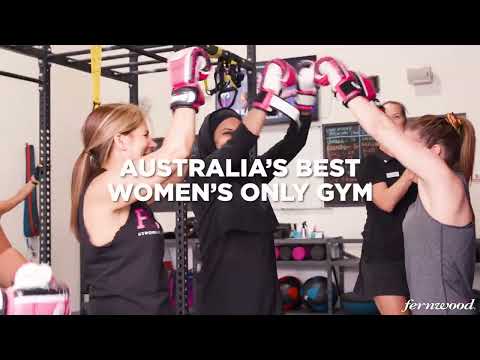 Experience the energy and community at Fernwood Fitness.
See our certified trainers in action and get a feel for the energy and community at our gym. Watch now and come experience the difference at Darwin.
Get a feel for the lively and supportive atmosphere that sets Fernwood Fitness apart from other gyms in Darwin
See firsthand the dedication and passion of our certified trainers as they guide and inspire members to reach their fitness goals.
Map
Enquire and view gym prices at Fernwood Fitness. No obligation to join.
Customer Reviews
Fernwood Fitness Darwin is a fantastic gym that offers a great range of services and facilities for women. Customers love the welcoming atmosphere and friendly staff, who are always smiling and willing to help. The gym is clean and well-maintained, with top-quality equipment and a variety of classes to choose from. Customers also appreciate the personal training options and exercise protocols that are available.
The gym also offers great security and parking, and customers love the convenient opening times. Customers have also commented on the supportive environment and the fact that they have made new friends at the gym. They also appreciate the genuine care and services that the gym offers to women.
Overall, customers are extremely satisfied with their experience at Fernwood Fitness Darwin. They love the atmosphere, the staff, the facilities, and the range of services that are available. Customers also appreciate the security, parking, and opening times, as well as the personal training options and exercise protocols.
At Fernwood Fitness Darwin, i was welcomed by amazing staff and i felt so comfortable from the first step when i walked in. The staff showed me around the gym letting me know all the different services available, which was awesome to not only hear but to see it in action at the gym. I also noticed how beautiful and clean the gym. Hands down awesome environment.
Shannon Chamberlain
I've emailed the Darwin Fernwood a couple of times now and haven't received a response. Can someone please phone me and explain what is needed to cancel my membership? I really don't have the mental capacity for the stress of dealing with this. I have a toddler that's just broken her leg, a newborn that keeps having choking episodes leading to cyanosis, I have a suspected stress fracture in my foot that can't be found on an xray so I have to pay for an mri - and I check my account and see it's been debited again. I don't have the money or time to deal with this right now, I'm on the edge of all potential stress levels and your admin hours diminish every time I try to phone up they appear to be less and less and it's not helpful that Google says you're open 24/7 which is factually incorrect.
Siobhan Marguerite