https://gymnearme.net.au/backend/profiles/get_profiles?gym_id=3634&include_types=1&include_classes=1&include_features=1&include_social=1&include_memberships=1&include_offers=1&include_hours=1&include_reviews=1&include_google_place=1&include_average_review=1&return_url=1
Category
Gym

Fitness Center

Health Centre

Womens Only Gym
Classes
Zumba

Pilates

Yoga

Boxing
Opening Hours
Mon: 09:00 - 18:00
Tue: 09:00 - 18:00
Wed: 09:00 - 18:00
Thu: 09:00 - 18:00
Fri: 09:00 - 18:00
Sat: Closed
Sun: Closed
Membership Plans Available at Fernwood Fitness
Fernwood Fitness Hornsby offers flexible memberships with no lock-in contracts, access to gym floor equipment, group classes, yoga and mat Pilates classes, free breakfast, and sparkling clean change rooms with free toiletries, starting from $25 per week.
Plan
Description
Price
Fernwood Flexible Membership

Month-to-month no lock in contract for added flexibility

$33.00 - weekly
Fernwood 12 Month Ongoing

Access to gym floor
including cardio & weights equipment

$27.00 - weekly
Fernwood 18 Month Ongoing

Access to gym floor
including cardio & weights equipment

$25.00 - weekly
About Fernwood Fitness
Fernwood Fitness clubs are the best women's only gyms offering fitness classes, reformer Pilates, weights, free breaky, PT, cardio, HIIT & yoga. Join today!
** Located in Westfield - ACCESS VIA BURDETT STREET CARPARK **
Located in the heart of Westfield, Fernwood Hornsby has over 70 group fitness classes, cardio equipment, a purpose-built functional training area, expert fitness trainers, nutrition advisers, a yoga and Tai Chi sudio, exercise programs for mature members and more, with 24/7 access. We have childcare facilities within the club too!
Our supportive team contribute to an atmosphere which empowers women of all ages and fitness levels to shine. Get started today.
See what makes Fernwood Fitness the Best Gym in Town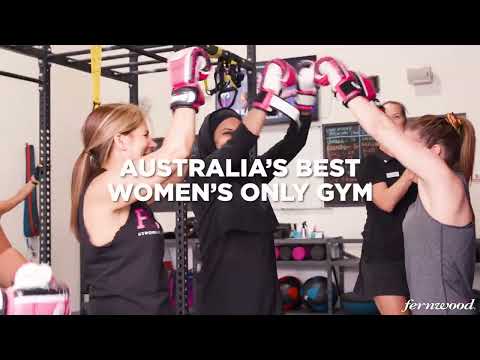 Experience the energy and community at Fernwood Fitness.
See our certified trainers in action and get a feel for the energy and community at our gym. Watch now and come experience the difference at Hornsby.
Get a feel for the lively and supportive atmosphere that sets Fernwood Fitness apart from other gyms in Hornsby
See firsthand the dedication and passion of our certified trainers as they guide and inspire members to reach their fitness goals.
Map
Enquire and view gym prices at Fernwood Fitness. No obligation to join.
Customer Reviews
Fernwood Fitness Hornsby is a fantastic gym for women that offers a wide range of classes, equipment, and amenities. Customers love the friendly and accommodating staff, the helpful and informative trainers, and the inclusive atmosphere. The gym is always clean and well maintained, and the equipment is in great condition. The gym also offers a free crèche, a breakfast bar, and a beauty therapist and massage therapist on site.
Customers also appreciate the convenience of the location, with 3 hours of free parking and easy access to shops. The classes are varied and cater to all fitness levels, and the personal trainers are knowledgeable and supportive. Members also enjoy the positive environment and the genuine friendships that are made.
Overall, customers are extremely satisfied with their experience at Fernwood Fitness Hornsby and highly recommend it. They love the friendly staff, the great facilities, and the supportive atmosphere. They also appreciate the convenience of the location and the wide range of classes and equipment available.
I love Fernwood Hornsby. Walking into the gym gives me an immediate sense of well-being. The staff are lovely and very helpful. There is a good variety of classes and exercise machines, as well as a lounge area and creche. They are also very community-minded, continuing to sponsor the Hornsby Relay For Life Fernwood Lap Challenge, as well as other causes, particularly after the last few years which have been extremely difficult on many levels. The Hornsby Relay For Life organising team is extremely grateful for this contribution, which has helped to raise well over $80,000 for cancer research and support services. If you are considering joining a gym specifically for females I can highly recommend Fernwood Hornsby.
Ruth Swadling
Been coming here since the beginning of August and mainly been doing the fit 30 classes. They are a great way to get a quick, efficient workout on a short schedule. Each class is different which makes working out fun. My kids attend the creche and they love it the staff are so friendly. Lots of different classes on a daily basis so something to cater for everyone.
Chelsea Fox
After no exercise for 20 years or more, I was really nervous to get started again. Fernwood made it so easy ! They are so friendly, helpful and welcoming. I love that there is a different class almost every hour throughout the day and they are so inclusive to all ages. Great facilities and equipment with first class instructors. Best value for money too !
Susan Smit