https://gymnearme.net.au/backend/profiles/get_profiles?gym_id=3639&include_types=1&include_classes=1&include_features=1&include_social=1&include_memberships=1&include_offers=1&include_hours=1&include_reviews=1&include_google_place=1&include_average_review=1&return_url=1
Category
Gym

Fitness Center

Health Centre

Womens Only Gym
Classes
HIIT

Yoga

Pilates

Zumba

Spin

Group Classes

Swimming Pool
Opening Hours
Mon: 08:00 - 19:00
Tue: 08:00 - 19:00
Wed: 08:00 - 19:00
Thu: 08:00 - 19:00
Fri: 08:00 - 14:00
Sat: 09:00 - 12:00
Sun: Closed
Membership Plans Available at Fernwood Fitness
Fernwood Fitness Melton offers 12 and 18 month memberships for $26 and $24 per week respectively, with access to the gym floor, group classes, yoga and mat Pilates classes, free breakfast, and sparkling clean change rooms and free toiletries.
Plan
Description
Price
Fernwood 12 Month Ongoing

Access to gym floor
including cardio & weights equipment

$26.00 - weekly
Fernwood 18 Month Ongoing

Access to gym floor
including cardio & weights equipment

$24.00 - weekly
About Fernwood Fitness
Fernwood Fitness clubs are the best women's only gyms offering fitness classes, reformer Pilates, weights, free breaky, PT, cardio, HIIT & yoga. Join today!
Welcome to Fernwood Melton. With a great range of fitness classes, nutrition advice, childcare facilities and easy access to free parking, it's no wonder our members tell us they look forward to coming to the gym!
We also offer state-of-the-art equipment and expert assistance from fully qualified and friendly staff who will keep you motivated towards achieving your health and fitness goals. So what are you waiting for? Pop in for a coffee and a chat today!
See what makes Fernwood Fitness the Best Gym in Town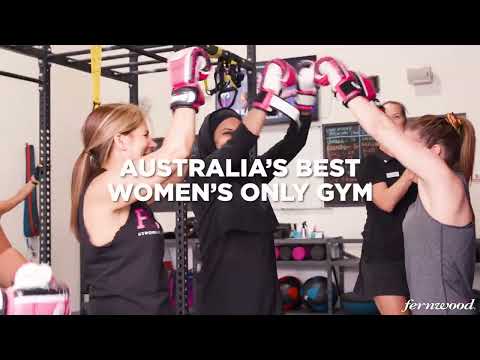 Experience the energy and community at Fernwood Fitness.
See our certified trainers in action and get a feel for the energy and community at our gym. Watch now and come experience the difference at Melton.
Get a feel for the lively and supportive atmosphere that sets Fernwood Fitness apart from other gyms in Melton
See firsthand the dedication and passion of our certified trainers as they guide and inspire members to reach their fitness goals.
Map
Enquire and view gym prices at Fernwood Fitness. No obligation to join.
Customer Reviews
Fernwood Fitness Melton is a fantastic gym that offers a wide range of facilities, classes, and personal training options. Customers love the welcoming and friendly staff, the amazing instructors, and the supportive environment. The gym is well-maintained and clean, with plenty of equipment and a brand new Reformer Pilates studio. The staff are professional and knowledgeable, and they take the time to make sure everyone's technique and form is correct. The childcare facilities are also top-notch, allowing customers to exercise during the day with quality care.
The classes are varied and cater to all fitness levels, with FIIT30 and Reformer Pilates classes being particularly popular. Customers have praised the instructors, such as Christine and Gigi, for their enthusiasm and knowledge. The gym also offers a great range of breakfast and shower facilities, making it a great place to start and end the day.
Overall, customers have had a great experience at Fernwood Fitness Melton. They love the supportive atmosphere, the knowledgeable staff, and the wide range of facilities and classes. The gym is well-maintained and clean, and the childcare facilities are top-notch. Customers have praised the instructors for their enthusiasm and knowledge, and they have found the gym to be a great place to start and end the day.
I was a member since 2019 and due to covid and pregnancy ive had to cancel my membership. I just recently signed up again and im very happy with my decision. I love their group classes and the facility is better than I remember. Very friendly staff.. Im happy to be back in Fernwood Melton.
Lieren Anunciacion
I would not even rate this facility. For the money you pay you don't get quality of service in trainers, equipment or classes. You don't get what you pay for or promised when signing up. People normally join the gym because they need motivation and want trainers that they can be influenced by. I was a member for over a year and gave positive feedback and nothing changed or improved. Don't waste your money don't get sucked in.
Zek Ozlatif
Fernwood Melton has been my happy place for 9 years. Love, love, love it. It has been a tough couple of years with multiple lockdowns but the Fernwood Melton vibe is back! The current FIIT 30 trainers are the best we have ever had. They are passionate about ALL their members getting results and share so much knowledge with us. I've made so many good friends here.
Cheryl P
as an ex staff member I have to say that management is rude i was constantly bullied and staff are over worked and under paid told to do thing that were not ethically right. Being told to turn a blind eye to the fact equipment was not secured down correctly or maintained. spiders and insect all over the gym including the kitchen. mold throughout the celling of the gym. the elevator has not been serviced in many many years and smells. it took staff leaving and members complaining to get new equipment. over priced for what they offer many other gyms offer the same from the fraction of the price
CJAY
To begin with my experience at Fernwood Melton was pretty typical to all other encounters at other gyms. However as time went on it became clear to me that the club manager Binish does not care about her members, rather the money brought in by them. The memberships are extremely overpriced for what you get (old outdated gym equipment with many things having problems), and there's add ons for everything at the gym so that they take even more money from you. Not to mention the staff turnover is extremely poor as a result of the amount of work load placed on trainers upon starting. I would never recommend this club to anyone, especially females who go here thinking that it is a supportive environment where girls support girls, because it definitely isnt. There is a feedback box on the reception desk which is anonymous however Binish tries to find out which club members write what and then proceeds to talk badly about them to other members. This is one of the most unsupportive gyms and im so disappointed in the whole experience. It's like you are back at highschool with all the petty drama going on
Steph Giov