https://gymnearme.net.au/backend/profiles/get_profiles?gym_id=3642&include_types=1&include_classes=1&include_features=1&include_social=1&include_memberships=1&include_offers=1&include_hours=1&include_reviews=1&include_google_place=1&include_average_review=1&return_url=1
Category
Gym

Fitness Center

Health Centre

Womens Only Gym
Classes
Pilates

Zumba

Dance

Spin

Boxing

Group Classes
Opening Hours
Mon: 07:00 - 20:00
Tue: 07:00 - 20:00
Wed: 07:00 - 20:00
Thu: 07:00 - 20:00
Fri: 07:00 - 17:00
Sat: 09:00 - 12:00
Sun: Closed
Membership Plans Available at Fernwood Fitness
Fernwood Fitness Mitcham offers three different membership options: 18 Month Ongoing for $24.00 per week, 12 Month Ongoing for $26.00 per week, and Flexible Membership for $30.00 per week, all of which include access to the gym floor, group classes, yoga and mat Pilates classes, free breakfast, and sparkling clean change rooms with free toiletries.
Plan
Description
Price
Fernwood 18 Month Ongoing

Access to gym floor
including cardio & weights equipment

$24.00 - weekly
Fernwood 12 Month Ongoing

Access to gym floor
including cardio & weights equipment

$26.00 - weekly
Fernwood Flexible Membership

Month-to-month no lock in contract for added flexibility

$30.00 - weekly
About Fernwood Fitness
Fernwood Fitness clubs are the best women's only gyms offering fitness classes, reformer Pilates, weights, free breaky, PT, cardio, HIIT & yoga. Join today!
At Fernwood Mitcham we offer our members a great atmosphere that welcomes everyone as part of the Fernwood community. Our friendly, expert team pride themselves on ensuring that all our members have access to the tools needed to achieve great results.
We have a circuit and a cycle room as well as three group fitness rooms which boast over 60 classes each week, ranging from beginner to advanced level. We also offer weight loss coaching, personal training and childcare.
See what makes Fernwood Fitness the Best Gym in Town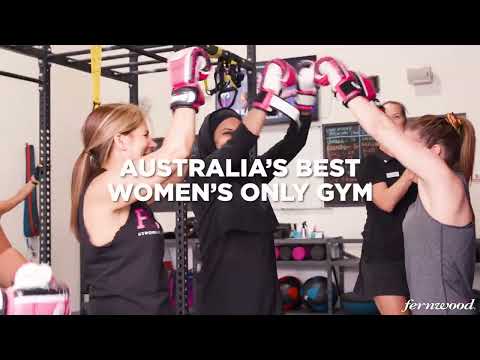 Experience the energy and community at Fernwood Fitness.
See our certified trainers in action and get a feel for the energy and community at our gym. Watch now and come experience the difference at Mitcham.
Get a feel for the lively and supportive atmosphere that sets Fernwood Fitness apart from other gyms in Mitcham
See firsthand the dedication and passion of our certified trainers as they guide and inspire members to reach their fitness goals.
Map
Enquire and view gym prices at Fernwood Fitness. No obligation to join.
Customer Reviews
Fernwood Fitness Mitcham is a 24/7 female-only gym that offers a wide range of classes and personal training options. Customers love the friendly and helpful staff, the well-equipped facilities, and the on-site childcare. The gym is clean and tidy, with ample rolls of paper towels and sprays at convenient locations. The staff are knowledgeable and open, and they are always willing to help members find the best resolution for their needs. The classes are well attended and have a core group of regulars, and the instructors are well-trained and friendly. Customers also appreciate the fact that the gym is open 24/7 and that they can take their children to the creche while they work out. Overall, customers have had a great experience at Fernwood Fitness Mitcham and would highly recommend it to others.
Possibly the worst customer service I've ever dealt with. After harassing me for months about joining the gym i received yet another phone call on yet ANOTHER new phone number from the manager pressuring me to join the gym. After going back and forth I was starting to get overwhelmed and agreed. Within a couple of hours of agreeing and giving my details I received the contract and decided I would not be signing it. I called them back to let them know as well as sending them an email. They tried to convince me otherwise but I said no. They continued to call me multiple times after this even though I had blocked all associated numbers and then on Saturday night I was charged the sign up fee of $159??!!! When I never signed the contract? Will definitely be contacting the ACCC. You all should be ashamed of the way you conduct business.
crystal lazarus
This is the best gym I've been to. The staff are lovely and helpful. The facilities and equipment are great. The best part though…. The on-site child care! The staff are fabulous, friendly, helpful and caring. It's great to be able to take my 3 month old and 2 year old along and start exercising again !
Rebecca Van Eeden
Thanks to the team at Mitcham. They rock, I had some issues with my membership and Tania did a fantastic job to make sure that she found the best resolution for me. I also enjoyed my time working out here, they have a wide range of group workouts at various times to suit different lifestyles.
Hauwa Mbaka