https://gymnearme.net.au/backend/profiles/get_profiles?gym_id=3646&include_types=1&include_classes=1&include_features=1&include_social=1&include_memberships=1&include_offers=1&include_hours=1&include_reviews=1&include_google_place=1&include_average_review=1&return_url=1
Category
Gym

Fitness Center

Health Centre

Womens Only Gym
Classes
Pilates

Zumba

Yoga

Spin

Boxing

Group Classes
Opening Hours
Mon: 07:00 - 20:00
Tue: 07:00 - 20:00
Wed: 07:00 - 20:00
Thu: 07:00 - 20:00
Fri: 07:00 - 18:00
Sat: 08:00 - 12:00
Sun: Closed
Membership Plans Available at Fernwood Fitness
Fernwood Fitness Narre Warren offers three different membership options: 18 Month Ongoing for $23 per week, 12 Month Ongoing for $25 per week, and Flexible Membership for $30 per week, all of which include access to the gym floor, group classes, yoga and mat Pilates classes, free breakfast, and sparkling clean change rooms with free toiletries.
Plan
Description
Price
Fernwood 18 Month Ongoing

Access to gym floor
including cardio & weights equipment

$23.00 - weekly
Fernwood 12 Month Ongoing

Access to gym floor
including cardio & weights equipment

$25.00 - weekly
Fernwood Flexible Membership

Month-to-month no lock in contract for added flexibility

$30.00 - weekly
About Fernwood Fitness
Fernwood Fitness clubs are the best women's only gyms offering fitness classes, reformer Pilates, weights, free breaky, PT, cardio, HIIT & yoga. Join today!
Fernwood Narre Warren offers a great range of fitness equipment, Personal Training, nutrition advice and a variety of group classes to suit all your health and fitness needs.
Our knowledgeable staff and welcoming atmosphere makes us perfect for women of all fitness levels. Our friendly team can offer you a range of options to suit your personal needs and help you achieve your goals.
See what makes Fernwood Fitness the Best Gym in Town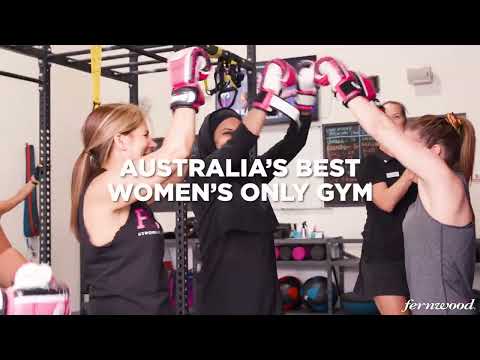 Experience the energy and community at Fernwood Fitness.
See our certified trainers in action and get a feel for the energy and community at our gym. Watch now and come experience the difference at Narre Warren.
Get a feel for the lively and supportive atmosphere that sets Fernwood Fitness apart from other gyms in Narre Warren
See firsthand the dedication and passion of our certified trainers as they guide and inspire members to reach their fitness goals.
Map
Enquire and view gym prices at Fernwood Fitness. No obligation to join.
Customer Reviews
Fernwood Fitness Narre Warren is a fantastic gym that offers a wide range of facilities, classes, and personal training options. Customers love the warm and welcoming atmosphere, friendly staff, and top quality equipment. The gym floor has recently been updated with new cardio and weight machines, and there is a variety of group classes available. The staff are incredibly friendly and supportive, and they remember customers' names. The trainers are also very knowledgeable and motivating, and they genuinely care about helping customers reach their goals. The members lounge is a great place to relax and have a coffee, and there is even a breakfast provided for early birds. Customers also appreciate the fact that the gym is a ladies only space, and they love the supportive community that is fostered at Fernwood Narre Warren. Everyone is encouraged to step out of their comfort zone and try something new, and there is something for everyone regardless of size or fitness level. Customers have also praised the gym for its contract policies, and they feel that the gym is very respectful of their rights. All in all, Fernwood Narre Warren is a great place to work out and have fun.
Amazing gym that makes every girl feel welcome. I always feel most comfortable and safe at all hours with Fernwood due to its ladies only environment. Great location, easy upfront parking, friendly staff, clean & organised, great variety of fun classes, and has new cardio and strength equipment! The gym also has a virtual spin studio which you can do your own spin class at any time. Love the black and pink motivational theme throughout the gym! Only small improvements I wish to see in the future is for the gym locks to be changed to a reliable locker system as I'm scared to use the lockers after hours, as sometimes I can't unlock it (but the rules state not to bring your gym bag out on the gym floor), and the bathroom is outdated compared to other gyms in the area, and would love to use a smith machine in the gym! But these minor factors don't outweigh the positive aspects of this amazing gym! Thanks Fernwood for creating and offering an amazing ladies only gym!
Sara H
I have been at Fernwood Narre Warren for along time now and can't ever see myself training anywhere else. The gym floor has not to long been updated with new cardio and weight machines there are a variety of group classes and extra features like a sauna and morning breakfast provisions in the members lounge. But my two favourite things about Narre are the members and the Trainers, the members are a warm bunch of friendly woman who are approachable, supportive and fun to be around. The trainers are a supportive bunch of ladies who genuinely care about you, know your name and what's going on in your life. Have made some wonderful life long friendships here with members and trainers.
G ANN
I cannot say enough positive things about fernwood Narre Warren. The staff are amazing!! It is such a fun, friendly and inclusive environment where you feel so comfortable and encouraged every time you enter. I thoroughly enjoy my time there. Teresa is an amazing PT, very knowledgeable and supportive and Em is wonderful at the front desk, always such a warm welcome. I wouldn't want to go anywhere else.
Jessica Hobson