https://gymnearme.net.au/backend/profiles/get_profiles?gym_id=3647&include_types=1&include_classes=1&include_features=1&include_social=1&include_memberships=1&include_offers=1&include_hours=1&include_reviews=1&include_google_place=1&include_average_review=1&return_url=1
Category
Gym

Fitness Center

Health Centre

Womens Only Gym
Classes
Yoga

Pilates

Zumba

Spin

Boxing

Martial Arts
Opening Hours
Mon: Open 24 Hours
Tue: Open 24 Hours
Wed: Open 24 Hours
Thu: Open 24 Hours
Fri: Open 24 Hours
Sat: Open 24 Hours
Sun: Open 24 Hours
Membership Plans Available at Fernwood Fitness
Fernwood Fitness Noosa offers flexible month-to-month memberships with access to gym floor, group classes, yoga and mat Pilates classes, free breakfast, and sparkling clean change rooms and free toiletries, starting from $20.00 per week.
Plan
Description
Price
Fernwood Flexible Membership

Month-to-month no lock in contract for added flexibility

$25.00 - weekly
Fernwood 12 Month Ongoing

Access to gym floor
including cardio & weights equipment

$23.50 - weekly
Fernwood 18 Month Ongoing

Access to gym floor
including cardio & weights equipment

$20.00 - weekly
About Fernwood Fitness
Fernwood Fitness clubs are the best women's only gyms offering fitness classes, reformer Pilates, weights, free breaky, PT, cardio, HIIT & yoga. Join today!
Award-winning Fernwood Noosa has been open since 2018. We are now open 24 hours a day, 7 days a week, 365 days a year.
We offer a variety of membership levels and packages to suit your individual needs including gym, instructor-lead group fitness classes, virtual group fitness classes, weight loss, Personal Training and cell-IQ. Additional programs include fitness challenges throughout the year.
You'll enjoy all the usual Fernwood perks: a fantastic range of classes including Les Mills, yoga and Studio Cycle, childcare, luxurious change rooms, large wall mounted plasma TVs, top of the line strength and cardio equipment to help you reach your goals, as well as free breakfast in our Members' Lounge.
See what makes Fernwood Fitness the Best Gym in Town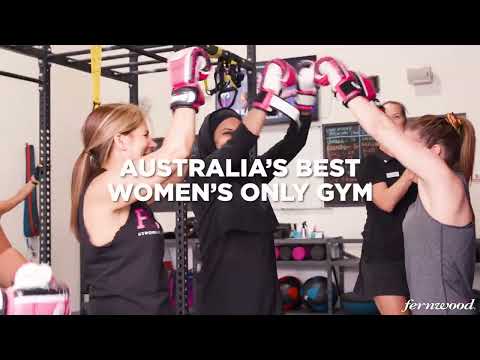 Experience the energy and community at Fernwood Fitness.
See our certified trainers in action and get a feel for the energy and community at our gym. Watch now and come experience the difference at Noosa.
Get a feel for the lively and supportive atmosphere that sets Fernwood Fitness apart from other gyms in Noosa
See firsthand the dedication and passion of our certified trainers as they guide and inspire members to reach their fitness goals.
Map
Enquire and view gym prices at Fernwood Fitness. No obligation to join.
Customer Reviews
Fernwood Fitness Noosa is a fantastic gym that offers a wide range of classes and equipment to suit all levels of fitness and abilities. Customers love the friendly and welcoming atmosphere, with staff that are always happy to help and offer advice. The gym is also clean and secure, with plenty of parking available.
Customers have praised the reformer classes, which are great for targeting smaller core muscles, as well as the range of professionally run group fitness classes. Members also appreciate the supportive environment, with fellow gym goers being friendly and encouraging.
The gym also offers personal training options, exercise and training protocols, and a great creche facility. Customers have also commented on the great value for money, with no hidden fees or charges. All in all, Fernwood Fitness Noosa is a great gym that offers a fantastic range of facilities and services.
I feel so comfortable here at Fernwood Noosa! I'm overweight, in my 40's and have my fair share of insecurities, yet I've never once felt out of place or uncomfortable - which I cannot say the same for other gyms I've been with over the years! The staff are all so lovely and it's so nice to be greeted with a smile and a hi Shelby how are you! I've also always found fellow gym goers to be really friendly, so the culture within the gym is clearly great!! It's also clean and with great facilities. Highly recommended!!
Shelby Vandenakker
Amazing Gym, lots of professionally run group fitness classes to choose from. Friendly owner and staff who couldn't be more helpful sharing knowledge to help you reach your goals. The members are like a community showing lots of support to each other, it's awesome ❤️ It's a great gym and Ive been super happy to be a member for over 3 years now. Donna Sweeney
Simon Sweeney
Very disappointingly rude again at the reception. Asked about the birthday specials and the reformer classes, met with curt answers I have to be a member even to enjoy any reformer classes (I have never attended one so was enquiring what sort of class it is). And met with a rude remark saying there is no free classes. I didn't even want a free class, I asked what classes are available for non member to try for this birthday bash. So don't assume I called for free classes please. I do want to pay. Disappointing.
Janice Ward