https://gymnearme.net.au/backend/profiles/get_profiles?gym_id=3658&include_types=1&include_classes=1&include_features=1&include_social=1&include_memberships=1&include_offers=1&include_hours=1&include_reviews=1&include_google_place=1&include_average_review=1&return_url=1
Category
Gym

Fitness Center

Health Centre

Womens Only Gym
Opening Hours
Mon: 09:00 - 00:00
Tue: 09:00 - 00:00
Wed: 09:00 - 00:00
Thu: 09:00 - 00:00
Fri: 09:00 - 12:30
Sat: 00:00 - 11:00
Sun: Closed
Membership Plans Available at Fernwood Fitness
Fernwood Fitness Salisbury offers a month-to-month membership for $21.95 per week, which gives you access to the gym floor, group classes, yoga and mat Pilates classes, free breakfast every morning, and sparkling clean change rooms with free toiletries.
| Plan | Description | Price |
| --- | --- | --- |
| Fernwood Flexible Membership | Month-to-month no lock in contract for added flexibility | $21.95 - weekly |
About Fernwood Fitness
Fernwood Fitness clubs are the best women's only gyms offering fitness classes, reformer Pilates, weights, free breaky, PT, cardio, HIIT & yoga. Join today!
Welcome to Fernwood Salisbury. We assist women to shine and achieve their goals in a fabulous and friendly environment! Regardless of your age or fitness level, our staff will ensure that you enjoy using our fantastic facilities.
We offer state-of-the-art cardio and weights equipment, Personal Training, group personal training, Pilates, specialized rehab trainers, Reformer Pilates Studio, nutrition advice, group fitness classes, childcare facilities, complimentary breakfasts on weekdays, free parking and much more. These are just a few small touches we think our members deserve!
See what makes Fernwood Fitness the Best Gym in Town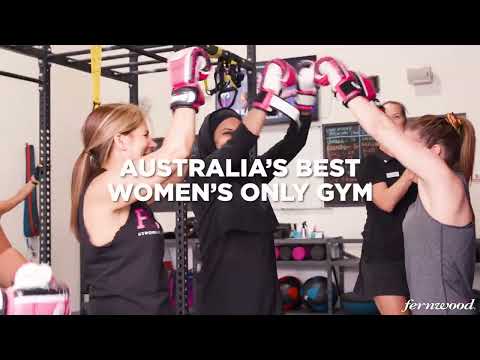 Experience the energy and community at Fernwood Fitness.
See our certified trainers in action and get a feel for the energy and community at our gym. Watch now and come experience the difference at Salisbury.
Get a feel for the lively and supportive atmosphere that sets Fernwood Fitness apart from other gyms in Salisbury
See firsthand the dedication and passion of our certified trainers as they guide and inspire members to reach their fitness goals.
Map
Enquire and view gym prices at Fernwood Fitness. No obligation to join.
Customer Reviews
Fernwood Fitness Salisbury is a great gym for women of all ages and fitness levels. Customers love the friendly and supportive atmosphere, with staff that are always willing to help and answer questions. The gym is well-equipped with modern equipment, and the range of classes available is excellent. The creche service is a great bonus for those with young children, and the coffee shop inside is a great place to relax after a workout. Customers also appreciate the 24/7 opening times, and the fact that the gym is always clean and fresh.
The personal trainers are highly knowledgeable and experienced, and the members are friendly and supportive. Customers also love the fact that the gym is women-only, and that there is no judgement or pressure to perform. The staff are always friendly and welcoming, and the atmosphere is positive and inspiring.
Overall, customers love Fernwood Fitness Salisbury and highly recommend it to anyone looking for a safe and comfortable environment to exercise in. The staff are friendly and supportive, the equipment is top-notch, and the classes are varied and enjoyable. The supervised play is a great bonus, and the coffee shop is a great place to relax after a workout.
This is the most amazing gym i have ever been to and i have been to alot... the wonderful owner and her staff have created such a welcoming,inclusive,positive and fun and inspiring environment! I feel like this is my second family and have made some amazing friendships. Whenever i have had a stressful day at work...I go there and i have a laugh, have a great workout and come out feeling more positive. This is my Gym for Life ❤
Kirsty Emeribe
As a male i felt objectified as my masculine physique out did all of the other womans physique, I also did not like that the woman would stare at me even though i was a men i identify as a female. With all of the equipment I maxed out with ease and staff and other people were staring at me in my grey sweatpants and my oversides wife beater
Pingus_SugaDaddy _
This is a great gym everyone is friendly and helpful. The trainers are great and make the classes enjoyable. The cardio and weights area has all that you need. The shower facilities are fantastic - the provision of towels, shampoo and dryer and straightener goes above any other gym I have been too. There is a crèche too so great for the kids. Highly recommend
Claire Barber
Fernwood Fitness Salisbury is a great place to work out. Im personally a fan of the group classes and have learnt so much. The desk staff are very friendly and always happy to have a chat. The personal trainer's that run the classes are very knowledgeable and always happy to answer any questions/ correct your form/ push you that little further. The overall feel of the gym is welcoming and the other members are nice and inviting. I'd definitely recommend this gym to anyone that is looking to start working out or switching gyms.
Annie Colls