https://gymnearme.net.au/backend/profiles/get_profiles?gym_id=3663&include_types=1&include_classes=1&include_features=1&include_social=1&include_memberships=1&include_offers=1&include_hours=1&include_reviews=1&include_google_place=1&include_average_review=1&return_url=1
Category
Gym

Fitness Center

Health Centre

Womens Only Gym
Classes
Circuit

HIIT

Yoga

Pilates

Zumba
Opening Hours
Mon: 07:00 - 19:30
Tue: 07:00 - 19:30
Wed: 07:00 - 19:30
Thu: 07:00 - 19:30
Fri: 07:00 - 18:00
Sat: 08:00 - 13:00
Sun: 09:00 - 12:00
Membership Plans Available at Fernwood Fitness
Fernwood Fitness St Kilda offers three different membership plans: 18 months for $25 per week, 12 months for $27 per week, and 3 months for $32 per week. All plans include access to the gym floor, group classes, yoga and mat Pilates classes, free breakfast, and sparkling clean change rooms with free toiletries.
Plan
Description
Price
Fernwood 18 Month Ongoing

Access to gym floor
including cardio & weights equipment

$25.00 - weekly
Fernwood 12 Month Ongoing

Access to gym floor
including cardio & weights equipment

$27.00 - weekly
Fernwood 3 Month Ongoing

Access to gym floor
including cardio & weights equipment

$32.00 - weekly
About Fernwood Fitness
Fernwood Fitness clubs are the best women's only gyms offering fitness classes, reformer Pilates, weights, free breaky, PT, cardio, HIIT & yoga. Join today!
Fernwood St Kilda is an award-winning women's health club that has been operating for the past 17 years. We offer a huge range of fitness and wellbeing classes, and provide a great range of state-of-the-art equipment. We have an exceptional team of Personal Trainers all specialising in various areas of women's heath, and provide one-on-one Fitness Coaching which assists you in setting your health and fitness goals, all in a friendly club atmosphere. It's no wonder our members tell us they look forward to coming to their club! At Fernwood St Kilda we are proud to offer the following: gym membership, online weight loss program, Personal Training, yoga, Pilates, Body Attack, Body Pump, Studio Cycle and plenty more.
See what makes Fernwood Fitness the Best Gym in Town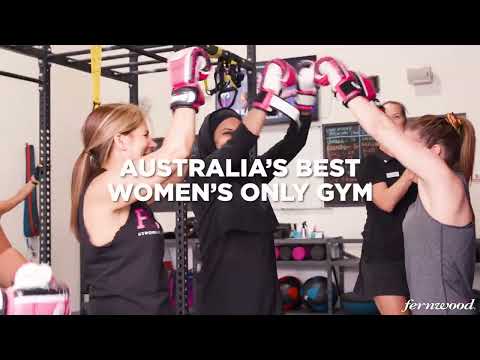 Experience the energy and community at Fernwood Fitness.
See our certified trainers in action and get a feel for the energy and community at our gym. Watch now and come experience the difference at St Kilda.
Get a feel for the lively and supportive atmosphere that sets Fernwood Fitness apart from other gyms in St Kilda
See firsthand the dedication and passion of our certified trainers as they guide and inspire members to reach their fitness goals.
Map
Enquire and view gym prices at Fernwood Fitness. No obligation to join.
Customer Reviews
Fernwood Fitness St Kilda is a haven for fitness enthusiasts. Customers love the friendly and engaging personal trainers, coaches and staff, as well as the clean and plentiful equipment, lockers, showers and changing rooms. The gym also has a meditation room, which is a great space for stretching. Customers appreciate the diversity of classes, from cardio to fat burning and strengthening, as well as the 24 hour access and the option to book classes via the Fernwood app.
The staff at Fernwood St Kilda are highly praised for their professionalism, friendliness and helpfulness. They are always willing to go the extra mile to make sure customers feel welcome and supported. Customers also love the atmosphere of the gym, which is relaxed and non-judgemental.
The gym is also praised for its affordability, spaciousness and cleanliness. Customers also appreciate the variety of equipment, from weight machines to free weights, and the range of classes, from HIIT to Zumba. The gym also offers breakfast and shower amenities, and the staff are always willing to lend a hand if needed. Fernwood St Kilda is the perfect place to find your balance and get your heart pumping.
This gym is a haven! A great selection of classes with friendly and engaging PTs, coaches and staff - you must try the pump and step classes! Clean and plentiful equipment, lockers, showers and changing rooms, even a meditation room! The perfect place to find your balance or get that heart pumping.
Siobhan W
I absolutely love this gym! The staff are always so friendly and helpful, especially Stacey the manager who has gone above and beyond for me on several occasions. They have great equipment and a really good choice of classes too. The gym is always clean and tidy as well. I would highly recommend to everyone!
Laura Yarnell
Gorgeous gym! Incredible fitness instructors and atmosphere. The view of the trees and park out the window actually made exercising so much better. Always clean with good music and good amenities in the changing rooms. Great selection of weight machines, free weights, cardio machines, bits and bobs like bouncy balls and foam rollers etc. and group classes so I never get bored. The meditation room is a really nice space and great for stretching. Can't fault it. Highly recommended if you are looking for a gym that is not intimidating but will keep you interested and engaged even as your fitness level increases.
Pandora Martek