https://gymnearme.net.au/backend/profiles/get_profiles?gym_id=3665&include_types=1&include_classes=1&include_features=1&include_social=1&include_memberships=1&include_offers=1&include_hours=1&include_reviews=1&include_google_place=1&include_average_review=1&return_url=1
Category
Gym

Fitness Center

Health Centre

Womens Only Gym
Classes
Circuit

HIIT

Yoga

Pilates

Zumba
Opening Hours
Mon: 07:00 - 19:00
Tue: 07:00 - 19:00
Wed: 07:00 - 19:00
Thu: 07:00 - 19:00
Fri: 07:00 - 18:00
Sat: 08:00 - 12:00
Sun: Closed
Membership Plans Available at Fernwood Fitness
Fernwood Fitness Toowoomba offers three different membership options: 18 Month Ongoing for $28 per week, 12 Month Ongoing for $32 per week, and Flexible Membership for $44 per week, all of which include access to the gym floor, group classes, yoga and mat Pilates classes, free breakfast, and sparkling clean change rooms with free toiletries.
Plan
Description
Price
Fernwood 18 Month Ongoing

Access to gym floor
including cardio & weights equipment

$28.00 - weekly
Fernwood 12 Month Ongoing

Access to gym floor
including cardio & weights equipment

$32.00 - weekly
Fernwood Flexible Membership

Month-to-month no lock in contract for added flexibility

$44.00 - weekly
About Fernwood Fitness
Fernwood Fitness clubs are the best women's only gyms offering fitness classes, reformer Pilates, weights, free breaky, PT, cardio, HIIT & yoga. Join today!
Welcome to Fernwood Toowoomba. We are Toowoomba's premium all-female health club.
We have an extensive group fitness timetable, from Zumba to yoga and everything in between to keep your workouts fun, enjoyable and focused on your personal goals. We offer Les Mills classes and freestyle classes such as RetroSweat - 80s Aerobics to 80s music without the burpees, it's a promise!
Our members enjoy personalised programs that include Personal Training, weight management, strength workshops and Cell-IQ. Cell-IQ is a low level, cold laser, cellulite treatment, and when used in conjunction with healthy eating and exercise can help you to lose up to two dress sizes in trouble spots that don't respond to regular diet and exercise.
See what makes Fernwood Fitness the Best Gym in Town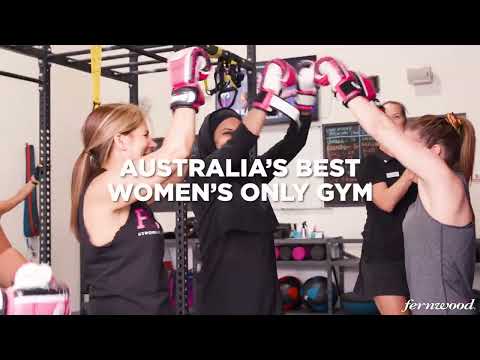 Experience the energy and community at Fernwood Fitness.
See our certified trainers in action and get a feel for the energy and community at our gym. Watch now and come experience the difference at Toowoomba.
Get a feel for the lively and supportive atmosphere that sets Fernwood Fitness apart from other gyms in Toowoomba
See firsthand the dedication and passion of our certified trainers as they guide and inspire members to reach their fitness goals.
Map
Enquire and view gym prices at Fernwood Fitness. No obligation to join.
Customer Reviews
Fernwood Fitness Toowoomba is a fantastic gym that provides an incredibly welcoming and supportive environment for all its members. From the moment you walk through the door, you will be greeted with open arms and a friendly smile. The staff are incredibly knowledgeable and always willing to share their expertise and help you reach your individual health and fitness goals. The variety of classes and gym equipment available ensures that there is something for everyone, and the free crèche is a great bonus for those with young children.
The members of Fernwood Fitness Toowoomba are all incredibly supportive and encouraging, and the atmosphere is always buzzing with positive energy. Customers have praised the staff for their friendliness and professionalism, and have commented on how they make them feel empowered in their health journey. The trainers are also highly praised for their knowledge and willingness to help members reach their goals.
Overall, Fernwood Fitness Toowoomba is an amazing gym that provides a safe and supportive environment for all its members. Customers have praised the staff, trainers, classes, equipment, and atmosphere, and have commented on how it is a great place to challenge yourself and reach your individual health goals.
I love Fernwood. I joined 2 years ago to improve strength and mobility. The moment I stepped into the club, I felt welcomed by everyone, staff and members. The instructors are wonderful; so knowledgeable, friendly, encouraging and accepting. There are so many different classes and gym equipment to try, I'm never bored. It has a great atmosphere, such a wonderful environment to challenge yourself and reach your individual health goals.
Vivien Dunlop
I honestly can not recommend Fernwood Toowoomba enough. I've been a member for 6 years and from the beginning I was welcomed with open arms and have grown to be part of the Ferny Family. The staff know each member by name, and really take the time to get to know us and make us feel at home. It is so lovely to walk into a gym and not feel like a stranger or out of place! The trainers are all so incredibly knowledgeable and are more than willing to share their knowledge with us and to help us improve our overall health and wellness. Their classes are challenging and fun, and they take the time to encourage us to push our limits and reach personal goals. The PT sessions are absolutely fantastic, and I can walk into the gym knowing that my workout will be tough and rewarding. The trainers take a genuine interest in getting to know us, and are always on hand to support and encourage us. Fernwood Toowoomba, as a whole, is so much more than just a gym, and there is no other place like it. The owner Kathie and her staff treat the members like family, and I wouldn't choose to train anywhere else. I 100% recommend Fernwood Toowoomba to any woman wanting to improve her health and fitness in a supportive, fun and incredibly friendly environment
Stacie Broom
My daughter and I have loved our time at Fernwood in Toowoomba. It is such a friendly and supportive fitness centre. The staff are very down to earth and caring. We really enjoyed the classes and always felt so welcome. You never feel self-conscious as everyone is encouraging. They have a good range of equipment and variety of classes. I appreciated having creche too.
Good Vibes