https://gymnearme.net.au/backend/profiles/get_profiles?gym_id=3666&include_types=1&include_classes=1&include_features=1&include_social=1&include_memberships=1&include_offers=1&include_hours=1&include_reviews=1&include_google_place=1&include_average_review=1&return_url=1
Category
Gym

Fitness Center

Health Centre

Womens Only Gym
Classes
HIIT

Yoga

Pilates

Circuit

Group Classes
Opening Hours
Mon: Open 24 Hours
Tue: Open 24 Hours
Wed: Open 24 Hours
Thu: Open 24 Hours
Fri: Open 24 Hours
Sat: Open 24 Hours
Sun: Open 24 Hours
Membership Plans Available at Fernwood Fitness
Fernwood Fitness Tuggeranong offers two membership options: a 12 Month Ongoing membership for $27 per week, and a Flexible Membership with no lock-in contract for $32 per week, both of which include access to the gym floor, group classes, yoga and mat Pilates classes, free breakfast, and sparkling clean change rooms with free toiletries.
Plan
Description
Price
Fernwood 12 Month Ongoing

Access to gym floor
including cardio & weights equipment

$27.00 - weekly
Fernwood Flexible Membership

Month-to-month no lock in contract for added flexibility

$32.00 - weekly
About Fernwood Fitness
Fernwood Fitness clubs are the best women's only gyms offering fitness classes, reformer Pilates, weights, free breaky, PT, cardio, HIIT & yoga. Join today!
Fernwood Tuggeranong was crowned Fernwood's Number 1 club in 2013, 2015 and 2017. It also won Food Coaching Club of the Year for 2017 and 2018 as well as a number of other awards over the last five years.
We're open 24/7! With keytag access, you can work out at any time that's convenient for you. We also have on demand Les Mills Virtual classes! Do a class any time with your 24-hour access.
Recently renovated, Fernwood Tuggeranong is Canberra's premier all-female health club. Our vibrant and relaxed atmosphere makes the club a great place to work on your health and fitness; clear your mind and reduce stress; and also meet new people and socialise.
We cater to all ages and fitness levels in a relaxed and friendly atmosphere.
See what makes Fernwood Fitness the Best Gym in Town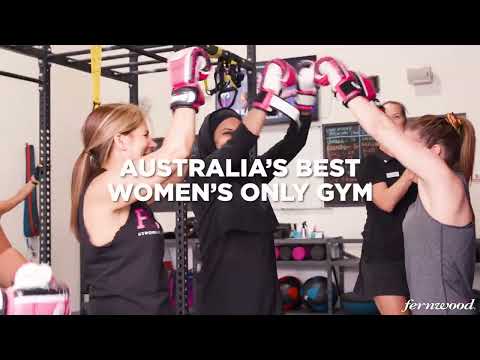 Experience the energy and community at Fernwood Fitness.
See our certified trainers in action and get a feel for the energy and community at our gym. Watch now and come experience the difference at Tuggeranong.
Get a feel for the lively and supportive atmosphere that sets Fernwood Fitness apart from other gyms in Tuggeranong
See firsthand the dedication and passion of our certified trainers as they guide and inspire members to reach their fitness goals.
Map
Enquire and view gym prices at Fernwood Fitness. No obligation to join.
Customer Reviews
Fernwood Fitness Tuggeranong is a gym that is dedicated to helping women of all ages and fitness levels reach their health and fitness goals. Customers love the friendly and supportive atmosphere, with staff that are always willing to help and encourage. The gym is well-equipped with modern machines and equipment, and a wide range of classes to choose from. Customers also appreciate the 24 hour access, the creche for their children, and the food coaching appointments.
The staff at Fernwood Tuggeranong are highly praised for their knowledge and enthusiasm, and for making customers feel like part of the Fernwood family. Customers have also commented on the cleanliness of the gym, the lack of judgement, and the motivating atmosphere. Many customers have achieved their weight loss goals with the help of the staff, and have found the classes to be fun and designed to cater to all levels of fitness.
Overall, customers are extremely satisfied with their experience at Fernwood Tuggeranong. They love the supportive environment, the modern facilities, and the friendly staff. With the help of the team at Fernwood Tuggeranong, customers have been able to reach their health and fitness goals and have found a place to call home away from home.
Such a great gym!! The staff are super friendly and helpful. The classes are fantastic, and I ALWAYS walk out feeling like I cant walk which is totally a positive!. The creche is great for little ones also - my toddler loves it. For the girls who live close and are thinking about it, I say jump on the Fernwood train. You definitely wont regret it. Also, a big shout out to Lesley she has been amazing throughout my whole experience. THANK YOU Fernwood ladies!!! You Rock.
Rebekah Ristevski
Best gym ever! The staff are really helpful, friendly and encouraging, the classes are fun and can be modified with options for all levels of fitness, the facilities are always clean and tidy and there is no shortage of available equipment. The atmosphere is also spot on.... no judgement whatsoever and you feel very much a part of the Fernwood family.
Sarah Moore