https://gymnearme.net.au/backend/profiles/get_profiles?gym_id=3668&include_types=1&include_classes=1&include_features=1&include_social=1&include_memberships=1&include_offers=1&include_hours=1&include_reviews=1&include_google_place=1&include_average_review=1&return_url=1
Category
Gym

Fitness Center

Health Centre

Womens Only Gym
Opening Hours
Mon: 08:00 - 20:00
Tue: 08:00 - 20:00
Wed: 08:00 - 20:00
Thu: 08:00 - 20:00
Fri: 08:00 - 14:00
Sat: 08:00 - 13:00
Sun: Closed
Membership Plans Available at Fernwood Fitness
Fernwood Fitness Underwood offers three different membership options: 18 Month Ongoing for $20 per week, 12 Month Ongoing for $22 per week, and Flexible Membership for $28 per week, all of which include access to the gym floor, group classes, yoga and mat Pilates classes, free breakfast, and sparkling clean change rooms with free toiletries.
Plan
Description
Price
Fernwood 18 Month Ongoing

Access to gym floor
including cardio & weights equipment

$20.00 - weekly
Fernwood 12 Month Ongoing

Access to gym floor
including cardio & weights equipment

$22.00 - weekly
Fernwood Flexible Membership

Month-to-month no lock in contract for added flexibility

$28.00 - weekly
About Fernwood Fitness
Fernwood Fitness clubs are the best women's only gyms offering fitness classes, reformer Pilates, weights, free breaky, PT, cardio, HIIT & yoga. Join today!
Fernwood Underwood supports, encourages and motivates members from all walks of life who are different sizes and ages, and have different levels of fitness and goals. We are a health club where members can feel comfortable and have fun, with friendly staff to assist them.
We have an extensive gym with a Personal Training studio, diverse group fitness classes, a generous Members' Lounge and childcare facilities.
See what makes Fernwood Fitness the Best Gym in Town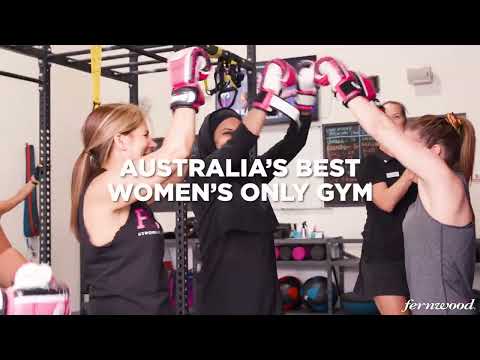 Experience the energy and community at Fernwood Fitness.
See our certified trainers in action and get a feel for the energy and community at our gym. Watch now and come experience the difference at Underwood.
Get a feel for the lively and supportive atmosphere that sets Fernwood Fitness apart from other gyms in Underwood
See firsthand the dedication and passion of our certified trainers as they guide and inspire members to reach their fitness goals.
Map
Enquire and view gym prices at Fernwood Fitness. No obligation to join.
Customer Reviews
Fernwood Fitness Underwood is a great gym for women of all sizes and shapes. Customers love the friendly and supportive staff, the motivating trainers, and the variety of classes available. The gym is clean and well-maintained, and the reception staff are welcoming and helpful. Customers also appreciate the free equipment run-throughs, the plug-in TVs and music, and the positive atmosphere. The gym also offers personal training sessions and child minding services. Customers have praised the gym for its cleanliness, friendly staff, and motivating classes. They have also commented on the great sense of humour among the staff and members. Customers have also noted that the gym is pricier than other local gyms, but they feel that it is worth the cost. Overall, customers have had a great experience at Fernwood Fitness Underwood and would highly recommend it to anyone looking for a great gym.
I joined Fernwood Underwood awhile back to start my fitness journey & immediately started PT sessions with Isabella, who has been absolutely amazing and encouraging. The whole Fernwood community is lovely & supportive, you feel comfortable the moment you enter the gym + all the staff members are accommodating. Gym is always clean and tidy. Group fitness classes are amazing! After attending the gym for a while I had been offered a position to be apart of the team & absolutely loving my job!
Amy Butler
Poor customer service, dirty/dusty machines, free toiletries provided are not very good, not all fitness classes included with membership fee and it's already quite pricey! EDIT cancelled membership over a month ago now and still receiving calls RE pt session rates etc. I have asked repeatedly not to be contacted by fernwood again! If I could give 0 stars I would
M Focuse
very unhappy!!!!! The pin pad to get in was flashing red, so me and one other lady were not able to access the gym. We waited for 40 mins trying to get in. There was no number to get in touch with management. So we had to call a private number of the massage lady. She said she would call the manager, but we were still left waiting for another half an hour. The other lady that was waiting with me had to drive 30 mins to get to the gym. The manager did not pick up calls/reply to texts. We haven't heard back from anyone! Very unprofessional. We were also informed that they were aware of the issue with door and hadn't notified anyone about it????? Please be better
Jelly Hallett