https://gymnearme.net.au/backend/profiles/get_profiles?gym_id=3669&include_types=1&include_classes=1&include_features=1&include_social=1&include_memberships=1&include_offers=1&include_hours=1&include_reviews=1&include_google_place=1&include_average_review=1&return_url=1
Category
Gym

Fitness Center

Health Centre

Womens Only Gym
Classes
HIIT

Pilates

Zumba

Group Classes
Opening Hours
Mon: 06:00 - 19:00
Tue: 06:00 - 19:00
Wed: 06:00 - 19:00
Thu: 06:00 - 19:00
Fri: 06:00 - 18:00
Sat: 08:00 - 13:00
Sun: 08:00 - 12:00
Membership Plans Available at Fernwood Fitness
Fernwood Fitness Waurn Ponds offers three different membership options: 18 Month Ongoing for $24 per week, 12 Month Ongoing for $27 per week, and Flexible Membership for $31 per week, all of which include access to the gym floor, group classes, yoga and Pilates classes, free breakfast, and sparkling clean change rooms with free toiletries.
Plan
Description
Price
Fernwood 18 Month Ongoing

Access to gym floor
including cardio & weights equipment

$24.00 - weekly
Fernwood 12 Month Ongoing

Access to gym floor
including cardio & weights equipment

$27.00 - weekly
Fernwood Flexible Membership

Month-to-month no lock in contract for added flexibility

$31.00 - weekly
About Fernwood Fitness
Fernwood Fitness clubs are the best women's only gyms offering fitness classes, reformer Pilates, weights, free breaky, PT, cardio, HIIT & yoga. Join today!
We know that walking into a gym can be intimidating. We've been there before. The last thing we want is for you to feel self-conscious when you're running on the treadmill or approaching a new piece of equipment for the first time.
So we only employ female staff members who are, above anything else, friendly and approachable. We're always on hand, ready to answer any questions you may have. All you need to do is ask!
We've included all the things you want in a gym: enough cardio machines to go around, a variety of strength machines and a stack of free weights, a functional training area, a thorough group fitness timetable, child minding, free breakfast and, of course, squeaky-clean bathrooms stocked with all the essential toiletries for you
See what makes Fernwood Fitness the Best Gym in Town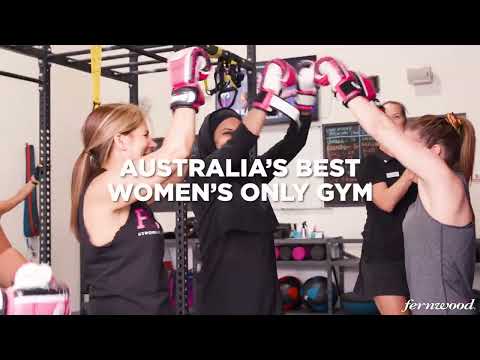 Experience the energy and community at Fernwood Fitness.
See our certified trainers in action and get a feel for the energy and community at our gym. Watch now and come experience the difference at Waurn Ponds.
Get a feel for the lively and supportive atmosphere that sets Fernwood Fitness apart from other gyms in Waurn Ponds
See firsthand the dedication and passion of our certified trainers as they guide and inspire members to reach their fitness goals.
Map
Enquire and view gym prices at Fernwood Fitness. No obligation to join.
Customer Reviews
Fernwood Fitness Waurn Ponds is a fantastic health club that caters to women of all ages. Customers love the modern equipment, wide range of classes, and personal training options. The staff are friendly and supportive, creating a warm and inviting atmosphere. Members appreciate the sense of community and the encouragement they receive from other members and staff. The club also offers a separate Reformer Pilates studio, creche, and clean bathroom and change room facilities. Customers also enjoy the breakfast options and coffee machine.
The classes are varied and cater to all fitness levels, from Les Mills to Reformer Pilates and Small Group PT. Customers also appreciate the openness and cleanliness of the gym floor, making it easy to use a variety of equipment and machines in one workout. The club is a safe and comfortable place for many women, and the team are always willing to put anyone at ease.
Overall, customers love the supportive and fun environment at Fernwood Waurn Ponds. They appreciate the sense of community and the encouragement they receive from other members and staff. The club is a great place to achieve physical and mental milestones, and customers always walk out feeling better than when they entered.
So grateful I joined up to Fernwood! It's such a beautiful little community that literally feels like a second family! Management and staff go above and beyond! Great range of classes, equipment that works, a bathroom that's always clean, and even breakfast options and a coffee machine. I'll never be joining another gym again, this gym is a game changer!
Penny Edwards
I am so proud to be part of such an uplifting, supportive and fun team here at Fernwood WP. After moving to Geelong from my hometown it was such a warming and beautiful experience to be welcomed in by so many beautiful members and staff. The sense of community at WP is something truly special and I love that I get to witness the physical and mental milestones achieved everyday at the club xx
Ebony May
Fernwood Waurn ponds is such an amazing place and community to be a part of! Having been to other gyms I have never felt more comfortable and like I belong somewhere than I do at fernwood WP! I always walk out feeling better than when I entered! I can't recommend this gym enough to any women, wanting to find a way to exercise, whilst also finding a community of like minded positive women to lift your spirates and confidence!!
Madeline Crawford
Fernwood Waurn Ponds is definitely more than a gym! It's a beautiful club where members from all walks of life can feel safe, comfortable and enjoy a wide variety of classes and programs. You will never get bored! Depending on how you feel on the day there will be something to match it. This club is my happy place!
Chloe Haines
Walking into Fernwood Waurn Ponds feels like a big warm hug. From the friendly reception team that always greets you with a smile, to the bright, vibrant space & warm welcoming club members who always say hello to one another. Its such a supportive environment with a wide range of classes to choose from, it's got something for everyone! What a team to be a part of!
Kim Kennedy