https://gymnearme.net.au/backend/profiles/get_profiles?gym_id=3670&include_types=1&include_classes=1&include_features=1&include_social=1&include_memberships=1&include_offers=1&include_hours=1&include_reviews=1&include_google_place=1&include_average_review=1&return_url=1
Category
Gym

Fitness Center

Health Centre

Womens Only Gym
Classes
Pilates

Spin

HIIT

Yoga

Group Classes
Opening Hours
Mon: 07:00 - 20:00
Tue: 07:00 - 20:00
Wed: 07:00 - 20:00
Thu: 07:00 - 20:00
Fri: 07:00 - 17:00
Sat: 08:00 - 13:00
Sun: Closed
Membership Plans Available at Fernwood Fitness
Fernwood Fitness Wetherill Park offers three different memberships: 18 Month Ongoing for $23.95 per week, 12 Month Ongoing for $29.95 per week, and Flexible Membership for $36.00 per week. All memberships include 24/7 access to the gym floor and equipment, unlimited group fitness classes, free child minding, sparkling clean change rooms and showers, complimentary tea and coffee, and free breakfast every morning.
| Plan | Description | Price |
| --- | --- | --- |
| Fernwood 18 Month Ongoing | 24/7 access to gym floor and equipment | $23.95 - weekly |
| Fernwood 12 Month Ongoing | 24/7 access to gym floor and equipment | $29.95 - weekly |
| Fernwood Flexible Membership | 24/7 access to gym floor and equipment | $36.00 - weekly |
About Fernwood Fitness
Fernwood Fitness clubs are the best women's only gyms offering fitness classes, reformer Pilates, weights, free breaky, PT, cardio, HIIT & yoga. Join today!
Welcome to Fernwood Fitness Wetherill Park. We are one of Sydney's premier all-female health clubs, open 24/7. We cater to all ages and fitness levels in a friendly relaxed atmosphere. We know what women want and provide the best experience possible - we are a home away from home. Our caring and passionate staff are world class. We are dedicated to our members and enthusiastic about improving women's wellbeing.
Enjoy our large gym floor, Reformer Pilates studio, Infrared Sauna, free Childminding and group fitness classes.
We have an extensive group fitness timetable including popular Les Mills classes, Pilates and yoga.
See what makes Fernwood Fitness the Best Gym in Town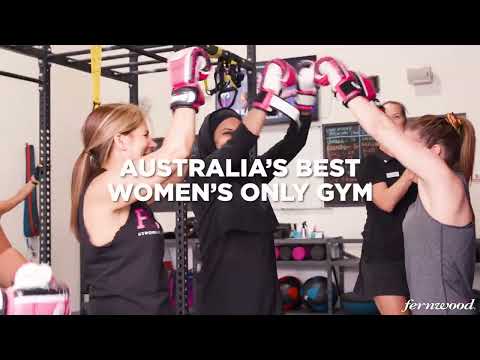 Experience the energy and community at Fernwood Fitness.
See our certified trainers in action and get a feel for the energy and community at our gym. Watch now and come experience the difference at Wetherill Park.
Get a feel for the lively and supportive atmosphere that sets Fernwood Fitness apart from other gyms in Wetherill Park
See firsthand the dedication and passion of our certified trainers as they guide and inspire members to reach their fitness goals.
Map
Enquire and view gym prices at Fernwood Fitness. No obligation to join.
Customer Reviews
Fernwood Fitness Wetherill Park is a safe and welcoming space for women of all shapes, sizes and ages to work out. Customers love the friendly staff, the variety of classes, and the clean and spacious facilities. The gym has recently been renovated and now includes a reformer Pilates studio, a huge group fitness studio, and a wide selection of weights and cardio equipment. The FIT30 classes are great value for money and the trainers are always pushing customers to be their best. The staff are warm and welcoming and the atmosphere is always positive. Customers also appreciate the crèche, which allows them to bring their children along while they work out. The sauna is a great addition, although customers would like to see it included in the membership fee. Overall, customers are very happy with their experience at Fernwood Wetherill Park and would highly recommend it.
A safe and incredible space for women of all shapes, sizes and ages to workout! From yoga to reformer Pilates, cycles, weight circuit classes, PT and the gym it's absolutely great! If you are nervous about fuming a gym Fernwood takes that all away. On of the best decisions I made coming out of lockdown 2021 was signing up.
Laura Khoury
Should have a minus stars option. You will pay over 500$ in 12 days to start at this gym. You won't know until after u sign up. Sneaky fees watch out. Worst people run this place. Rude unkind For a females gym your the worst to women. No I chose the 60$ plus 200$ "onboarding fee" with statements under the email saying this includes initial payment. It's been 2 weeks. After paying 200 and then charged 300 ontop. My fortnight should be 118$ you've sent me your reasons for your "fees" which is still unclear. Anyway this has been resolved by canceling the membership as the hidden fees was a no from me. Also I'm paying 60$ that includes sauna apparently but I have to pay for that separately also. No thanks. And all the extra fees you charge only come after u sign up. No where before u sign up does it mention once that it will charge this amount on top. What even is the 200 on boarding fee if I pay 100 admin fee? It doesn't make sense. As I said thanks but no thank
Maddison Platts
Fernwood Fitness Wetherill Park have created a safe space for women to workout. The gym is small where you don't feel intimidated and the instructors are amazing. These were some of the reasons why I had decided to sign up for a membership (again), even though the pricing may be considered as expensive in comparison to other gyms. I would had provided more stars but I am disappointed on how the gym could not waive the notice period of my membership cancellation. I had recently contracted COVID and is still experiencing symptoms after 21 days. I had initially did not foresee any future attendance as I am still recovering and did not wish to make other members of the gym feel uncomfortable with my coughing. I was advised that I am still require to provide notice as per the membership agreement, which I acknowledge. However, I thought in the interest of the health and well-being of people, they could make this kind exception. Please also note that I am on a flexible membership whereby I pay a bit more for the flexibility - And yes, you are still require to provide one months' notice. As a result of this action, I feel the business is financially driven and do not care for its members as it portrays. It will cost me $276 to cancel my membership (i.e. 2 direct debits) which is more to cancel a 12 month membership. Due to the financial cost involved, I may need to reconsider my initial thought and visit the gym, despite the fact I am still recovering and this can impact my health in the long term as I have yet to fully recover. I note there is an option for a deferral, but due to the uncertain timeframe on when I will be fully recovered, I thought the best option was to cancel and re-join at a later stage. Please note that there is also a small fee associated to this. Overall, the gym may be great, however for the price and lack of consideration, I do not recommend this gym and I will not be rejoining in the future.
Jenny Nguyen
This gym has been recently renovated, is always clean and has a massive range of new equipment. The FIT30 classes are such good value for money in comparison to other gyms around and the trainers will always push you to be your best. Big variety of classes to choose from daily. I have been going to this gym for 4 years and have never had an issue with staff, equipment or access/parking. Nothing to fault! Amazing staff and safe/clean environment to train in. 10/10
Kimberley Carrig
I've been training at this gym for 4 years and love every moment of it. Been to many other gyms but nothing compares to this one! Everyone is so welcoming and friendly, you don't feel judged at all. Love all the classes and the sauna! All my friends have joined this gym and they all love it, would recommend!
miriam gorges