https://gymnearme.net.au/backend/profiles/get_profiles?gym_id=3701&include_types=1&include_classes=1&include_features=1&include_social=1&include_memberships=1&include_offers=1&include_hours=1&include_reviews=1&include_google_place=1&include_average_review=1&return_url=1
Category
Gym

Fitness Center

Health Centre
Classes
HIIT

Yoga

Pilates

Zumba

Group Classes
Opening Hours
Mon: 05:30 - 20:30
Tue: 05:30 - 20:30
Wed: 05:30 - 20:30
Thu: 05:30 - 20:30
Fri: 05:30 - 19:30
Sat: 07:00 - 18:00
Sun: 08:00 - 17:00
Membership Plans Available at Fitness First Balgowlah Platinum
HOME: Access to 5 clubs for $15.99 per week.
PASSPORT: Access to 31 clubs for $23.99 per week.
PLATINUM: Access to all clubs with premium facilities for $28.99 per week.
PLATINUM PLUS: Access to all clubs with premium facilities and Reform Pilates for $32.99 per week.
TITANIUM: Access to Barangaroo club for $35.99 per week.
BLACK LABEL: Access to 4 clubs with exclusive benefits for $54.99 per week.
Plan
Description
Price
HOME

This membership is only available at Erina Fair
Malvern Valley
Paramatta
Pennant Hills and Rockdale.

$15.99 - weekly
PASSPORT

Passport memberships allow you to access our 31 Passport clubs across Australia.

$23.99 - weekly
PLATINUM

Platinum gives you access to our premium Platinum club experience anywhere in Australia (excludes Barangaroo).

$28.99 - weekly
PLATINUM PLUS

Platinum Plus gives you access to our Platinum club experience anywhere in Australia. Our Platinum clubs offer Reform Pilates at select clubs
the highest quality facilities
group fitness products and Personal Trainers to help you achieve your fitness goals.

$32.99 - weekly
TITANIUM

Available at Barangaroo Titanium only

$35.99 - weekly
BLACK LABEL

The Black Label Membership upgrade offers exclusive benefits to members at our Barangaroo
Bondi Platinum
George St Platinum and Pitt St Platinum Clubs including:

$54.99 - weekly
About Fitness First Balgowlah Platinum
Fitness First Australia
Fitness First is Australia's leading health and fitness destination, offering 24/7 access to conveniently located world-class training facilities, expert Personal Trainers and Group Fitness Instructors, thousands of weekly classes and everything you need to push yourself to new heights. We recognise health is about putting yourself first, nourishing both physical and mental health. We'll help you improve your fitness, reach your health goals, and build inner strength and resilience at the same time. Invest in yourself and your health, so you can invest in those around you. we're here to support you along every step of your health journey, and help you put your fitness first. Check out our website for a full list of locations and facilities.
See what makes Fitness First Balgowlah Platinum the Best Gym in Town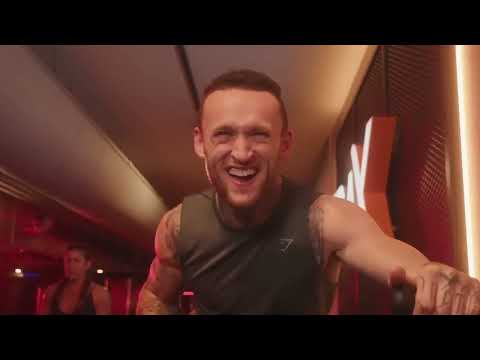 Experience the energy and community at Fitness First Balgowlah Platinum.
See our certified trainers in action and get a feel for the energy and community at our gym. Watch now and come experience the difference at Balgowlah.
Get a feel for the lively and supportive atmosphere that sets Fitness First Balgowlah Platinum apart from other gyms in Balgowlah
See firsthand the dedication and passion of our certified trainers as they guide and inspire members to reach their fitness goals.
Map
Enquire and view gym prices at Fitness First Balgowlah Platinum. No obligation to join.
Customer Reviews
Fitness First Balgowlah is a great local gym that offers a wide range of classes and personal training options. Customers appreciate the friendly staff, the clean facilities, and the convenient location. The classes are well-run and the instructors are skilled and knowledgeable. The Playzone crèche is also highly praised, with staff that are warm, caring and fantastic with babies.
The gym is well-equipped with top-of-the-line machines and equipment, and the staff have recently made a significant effort to improve the customer service. The gym is also well-maintained, with regular preventative maintenance to ensure that the equipment is in working order.
Customers also appreciate the community atmosphere of the gym, with members that are friendly and down to chat after sessions. The only downside is that the closing times are too early, leaving little time to train after uni or work. Overall, Fitness First Balgowlah is a great gym with friendly staff, clean facilities, and a great community atmosphere.
Significant staff uplift in recent months, actually better under Covid. Given the recent use of booking engine to ensure class admission, the group classes have been more accessible, and right sized to the size of the gym. Solid spinning program/classes, and excellent instructors (e.g Sarah, Lizzie). Major Niggle is maintenance of equipment, especially machines and spin bikes - need a more preventative maintenance program that starts with how equipment is actually used to verify working order e.g. spin bike clamps for seat height need regular servicing to avoid that "sinking feeling."
Richard Peake