https://gymnearme.net.au/backend/profiles/get_profiles?gym_id=3695&include_types=1&include_classes=1&include_features=1&include_social=1&include_memberships=1&include_offers=1&include_hours=1&include_reviews=1&include_google_place=1&include_average_review=1&return_url=1
Category
Gym

Fitness Center

Health Centre
Classes
Yoga

Pilates

Zumba

HIIT

Spin
Opening Hours
Mon: 05:45 - 21:00
Tue: 05:45 - 21:00
Wed: 05:45 - 21:00
Thu: 05:45 - 21:00
Fri: 05:45 - 20:00
Sat: 07:00 - 18:30
Sun: 08:00 - 18:30
Membership Plans Available at Fitness First Deakin
HOME: Get access to 5 clubs for $15.99 per week.
PASSPORT: Get access to 31 clubs across Australia for $23.99 per week.
PLATINUM: Get access to premium clubs with the best facilities and trainers for $28.99 per week.
PLATINUM PLUS: Get access to premium clubs with Reform Pilates, the best facilities and trainers for $32.99 per week.
TITANIUM: Get access to Barangaroo Titanium for $35.99 per week.
BLACK LABEL: Get exclusive benefits like a permanent locker, laundry service, and more for $54.99 per week.
Plan
Description
Price
HOME

This membership is only available at Erina Fair
Malvern Valley
Paramatta
Pennant Hills and Rockdale.

$15.99 - weekly
PASSPORT

Passport memberships allow you to access our 31 Passport clubs across Australia.

$23.99 - weekly
PLATINUM

Platinum gives you access to our premium Platinum club experience anywhere in Australia (excludes Barangaroo).

$28.99 - weekly
PLATINUM PLUS

Platinum Plus gives you access to our Platinum club experience anywhere in Australia. Our Platinum clubs offer Reform Pilates at select clubs
the highest quality facilities
group fitness products and Personal Trainers to help you achieve your fitness goals.

$32.99 - weekly
TITANIUM

Available at Barangaroo Titanium only

$35.99 - weekly
BLACK LABEL

The Black Label Membership upgrade offers exclusive benefits to members at our Barangaroo
Bondi Platinum
George St Platinum and Pitt St Platinum Clubs including:

$54.99 - weekly
About Fitness First Deakin
Fitness First Australia
Fitness First is Australia's leading health and fitness destination, offering 24/7 access to conveniently located world-class training facilities, expert Personal Trainers and Group Fitness Instructors, thousands of weekly classes and everything you need to push yourself to new heights. We recognise health is about putting yourself first, nourishing both physical and mental health. We'll help you improve your fitness, reach your health goals, and build inner strength and resilience at the same time. Invest in yourself and your health, so you can invest in those around you. we're here to support you along every step of your health journey, and help you put your fitness first. Check out our website for a full list of locations and facilities.
See what makes Fitness First Deakin the Best Gym in Town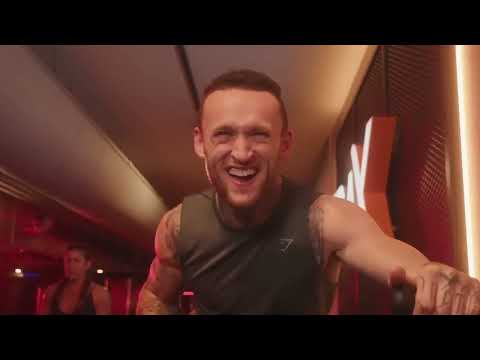 Experience the energy and community at Fitness First Deakin.
See our certified trainers in action and get a feel for the energy and community at our gym. Watch now and come experience the difference at Deakin.
Get a feel for the lively and supportive atmosphere that sets Fitness First Deakin apart from other gyms in Deakin
See firsthand the dedication and passion of our certified trainers as they guide and inspire members to reach their fitness goals.
Map
Enquire and view gym prices at Fitness First Deakin. No obligation to join.
Customer Reviews
Fitness First Deakin is a great gym that caters to all levels of fitness. Customers love the friendly and helpful staff, the variety of classes, the high quality equipment, and the spacious facilities. The reception staff and management are always friendly and helpful, and the personal trainers are highly experienced and knowledgeable. The crèche is perfect for the school holidays and very accessible, and the sauna is a great way to relax after a hard workout. Customers also appreciate the free parking during non-busy times, and the fact that the gym is not crowded. The gym also has a great atmosphere and is very inviting, making it a great place for beginners or those new to the gym. Overall, customers are very pleased with their experience at Fitness First Deakin and highly recommend it to anyone looking for a great gym.
Stay away! First, the staff make empty promises in tricking you signing up contracts. Second, the trainers and instructors are less than incompetent. The Pilate instructor reads from a phone, Zumba leader is out of rhythm. When you ask for cancellation, the reception refer you with a nasty name behind back, and casually says alright without apologising when you confront this inappropriateness.
Julia Meijun Qian
Great Gym, very large (with rooms downstairs and upstairs), substantial choice of equipment and plenty of space for free weights. Deakin's Fitness First is also very clean throughout. Reception staff and management are always friendly and helpful. I highly recommend this gym to anyone who wishes to get fit.
Lilia F
Space is nice and large with plenty of equipment. Well located and ample car parking during non-busy times. Only criticism is the equipment is quite old and should probably be upgraded. Most of the other fitness firsts I've been to have a much wider variety of equipment than this one
Murtaza Khanbhai
Love the gym and all its facilities! It's quite newer compared to the other Fitness First Passport (regular membership) clubs. We are fond of attending the group classes so we only spend our time in the studio. The instructors always provide such great classes knowing they are all Les Mills certified trainers. The studio is huge, has a proper stage for the instructors and it has a stage lighting that gives life to the place. Their weights and steps are those of Les Mills equipments in the Fitness First Platinum clubs. The other parts of the gym are also spacious. The showers, locker room and toilets are kept clean as well. It has a sauna (but haven't used it due to COVID restrictions). The gym is located near the Deakin shops. If parking is already full in front of Fitness First, you may park your car along Hannah Place, at the back of the gym. It's worth signing up to Fitness First if the clubs are accessible to your location.
Chasing CasaVilla