https://gymnearme.net.au/backend/profiles/get_profiles?gym_id=3716&include_types=1&include_classes=1&include_features=1&include_social=1&include_memberships=1&include_offers=1&include_hours=1&include_reviews=1&include_google_place=1&include_average_review=1&return_url=1
Category
Gym

Fitness Center

Health Centre
Opening Hours
Mon: 05:00 - 21:00
Tue: 05:00 - 21:00
Wed: 05:00 - 21:00
Thu: 05:00 - 21:00
Fri: 05:00 - 21:00
Sat: 07:00 - 19:00
Sun: 07:00 - 19:00
Membership Plans Available at Fitness First Flinders St Platinum
At Fitness First Flinders St, you can choose from five different memberships, starting from $15.99 per week, with each one offering different levels of access to facilities, products and personal trainers to help you reach your fitness goals.
Plan
Description
Price
HOME

This membership is only available at Erina Fair
Malvern Valley
Paramatta
Pennant Hills and Rockdale.

$15.99 - weekly
PASSPORT

Passport memberships allow you to access our 31 Passport clubs across Australia.

$23.99 - weekly
PLATINUM

Platinum gives you access to our premium Platinum club experience anywhere in Australia (excludes Barangaroo).

$28.99 - weekly
PLATINUM PLUS

Platinum Plus gives you access to our Platinum club experience anywhere in Australia. Our Platinum clubs offer Reform Pilates at select clubs
the highest quality facilities
group fitness products and Personal Trainers to help you achieve your fitness goals.

$32.99 - weekly
TITANIUM

Available at Barangaroo Titanium only

$35.99 - weekly
BLACK LABEL

The Black Label Membership upgrade offers exclusive benefits to members at our Barangaroo
Bondi Platinum
George St Platinum and Pitt St Platinum Clubs including:

$54.99 - weekly
About Fitness First Flinders St Platinum
Fitness First Australia
Fitness First is Australia's leading health and fitness destination, offering 24/7 access to conveniently located world-class training facilities, expert Personal Trainers and Group Fitness Instructors, thousands of weekly classes and everything you need to push yourself to new heights. We recognise health is about putting yourself first, nourishing both physical and mental health. We'll help you improve your fitness, reach your health goals, and build inner strength and resilience at the same time. Invest in yourself and your health, so you can invest in those around you. we're here to support you along every step of your health journey, and help you put your fitness first. Check out our website for a full list of locations and facilities.
See what makes Fitness First Flinders St Platinum the Best Gym in Town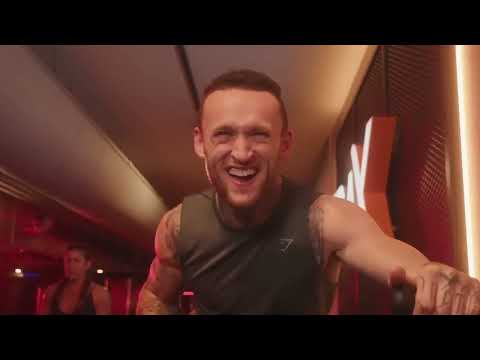 Experience the energy and community at Fitness First Flinders St Platinum.
See our certified trainers in action and get a feel for the energy and community at our gym. Watch now and come experience the difference at Melbourne.
Get a feel for the lively and supportive atmosphere that sets Fitness First Flinders St Platinum apart from other gyms in Melbourne
See firsthand the dedication and passion of our certified trainers as they guide and inspire members to reach their fitness goals.
Map
Enquire and view gym prices at Fitness First Flinders St Platinum. No obligation to join.
Customer Reviews
Fitness First Flinders St is a great gym with lots of features and facilities that customers love. The gym is spacious and well-maintained, with plenty of equipment and a friendly atmosphere. Customers have praised the staff, from the sales team to the personal trainers, for their helpfulness and professionalism. The classes, especially the hot yoga sessions, are also highly rated. Customers have also commented on the convenience of the location and the cleanliness of the bathrooms.
The customer service is also highly praised, with customers noting the helpfulness of the staff, especially Lexie and Justin on reception. Customers have also commented on the reasonable membership fees and the fact that the gym is designed to suit personal preferences. The trainers are also highly qualified and knowledgeable, and they provide helpful cues and advice.
Finally, customers have noted the ease of cancellation and the prompt refund process. Despite some negative experiences, customers have generally had a positive experience with Fitness First Flinders St and would highly recommend it.
I've been coming here since it opened and love it. Good equipment, nice and spacious, nice layout, airy (natural light) and great classes (esp spin/sprint classes). What stands out for me are the FF employees, trainers etc. Nice people which helps to create a comfortable, safe and rewarding place to be. In simple terms I always enjoy going there and never feel out of place or uncomfortable. The members that go there are all shapes sizes, ages and backgrounds. Once there everyone is the same and there's a nice degree of genuine respect for one another. For me this is a great gym, with great people.
nick holmes
Very convenient location, well equipped and clean. I've had a great experience with the trainer Mohammad. They have helped me out with weight loss and teaching me how to use the equipment. I would highly recommend this trainer as they are patient and considerate with scheduling issues as well.
Riley G
At the suggestion of my Physio, I sort out a gym to do some body balance and strength rehab. I settled on Fitness First Flinders St Platinum and was teamed up with Jason as my personal trainer. Now at the conclusion of a 12 week program , I can honestly say I'm very happy with the results. Jason has set out a program which along with his instruction and encouragement has produced steady progression and noticeable improvement in body composition. I would highly recommend Jason for any Personal Trainer needs.
Andrew Hamilton
Very happy with the personal training. Jason helped me achieve my weight goal in 4 months. We worked out twice a week and he helped me with a food plan and was always available to answer questions and give advice.  After having tried different diets and workout programs before with little results, working with Jason was the exact motivation and accountability I needed and I am very happy with the results.
Marta Pelizg
First of all I would like to say unike some of the previous comments, I received my money back when I cancelled my membership within a week after the other staff delayed it. The Sales Manager was professional and helped me with the refund. I further asked him to give me a good package as I was looking monthly but long term. He said it's a five star gym and will be more than 30$ pet week. I am not sure why he said that, the toilets are really dirty and very bad customer service which I agree with the previous comments. Also many comments below have only one star so where did the 5 star for the Gym come from? Exercise should be encouraged to be a necessity rather than a privilege!
Sujesh Nair